Saturday, November 30, 2013
it was the best stuffing in the world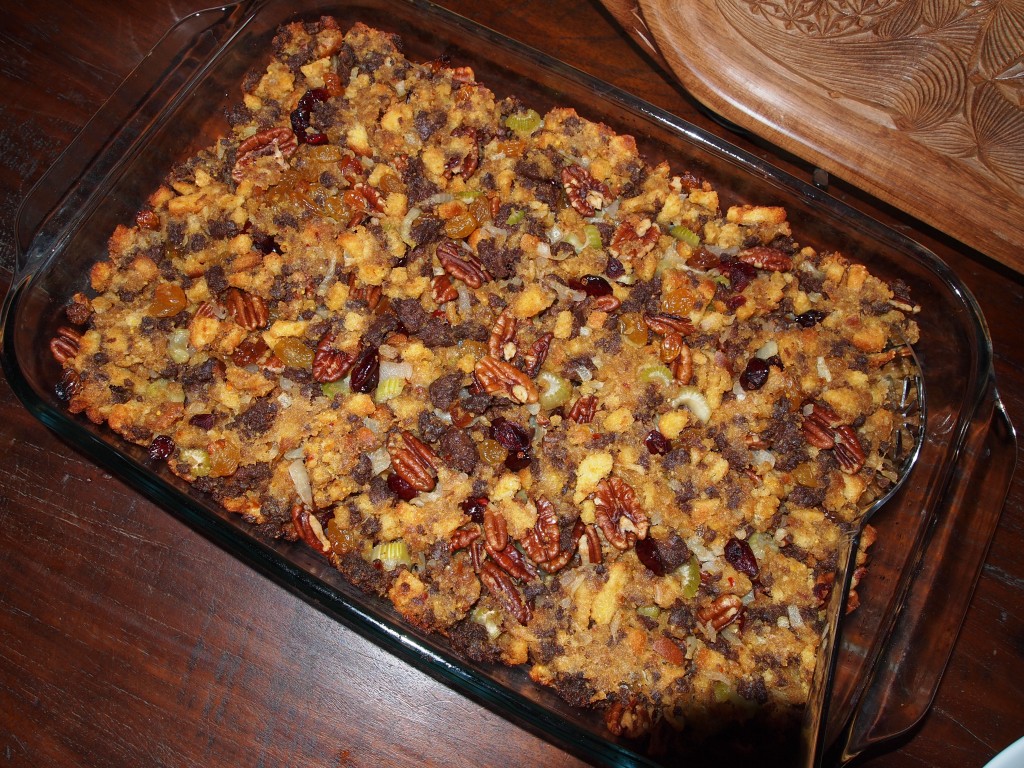 In the spirit of the season, I would like to share with you all a few things for which I am grateful. I am thankful for friends and family in my life who continue to help me to grow into the person I want to be. I am thankful for my health, which allows me to do the physical activities that I love. I am thankful that I have jobs — that I like! — where I make enough money to support the lifestyle that I live. I am thankful for my puppy, who, through her crazy antics, provides countless hours of entertainment. I am thankful for the house in which I live, complete with a gas stove top to cook yummy-yums to share. And I am thankful for my skis, because they are awesome and I hope to use them a lot very soon.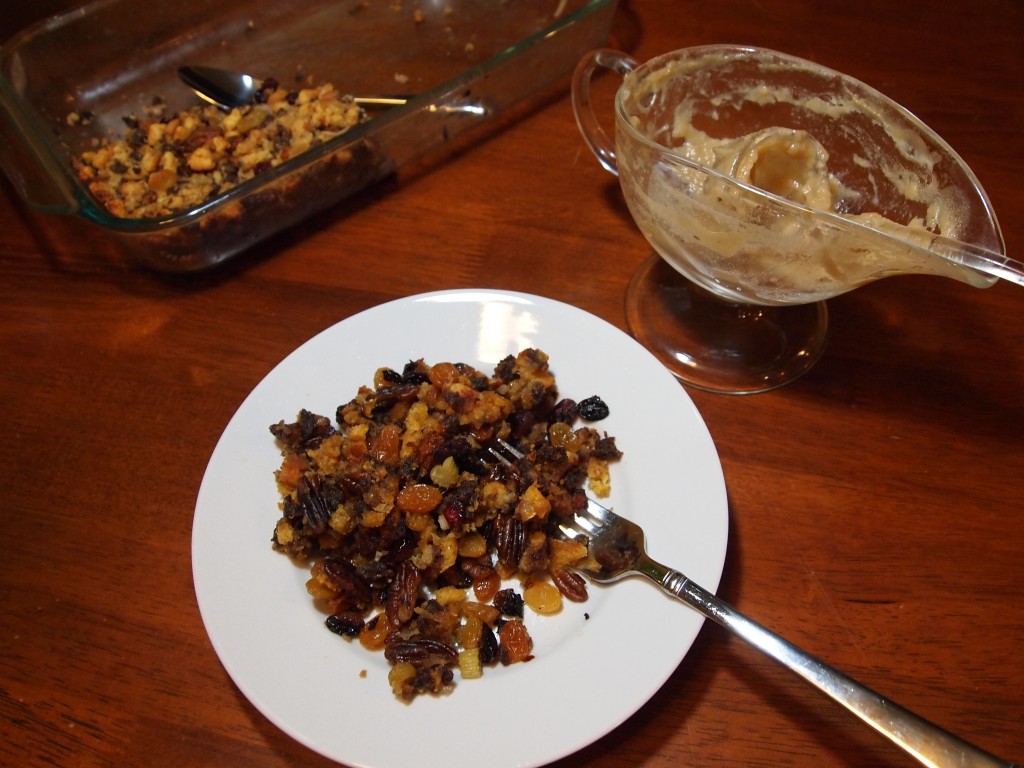 Last night I watched a Ted Talk about gratitude being the key behind happiness. It wasn't my favorite or the best one that I'd seen, but it did make me think about the idea, and that's what these talks are designed to do, right? Gratefulness helps us to look at the positive even when life just shit in our cereal. Oh yeah, and I forgot this earlier: I am thankful for good old-fashioned candied yams with marshmallows on top. And for spicy sausage in my cornbread stuffing.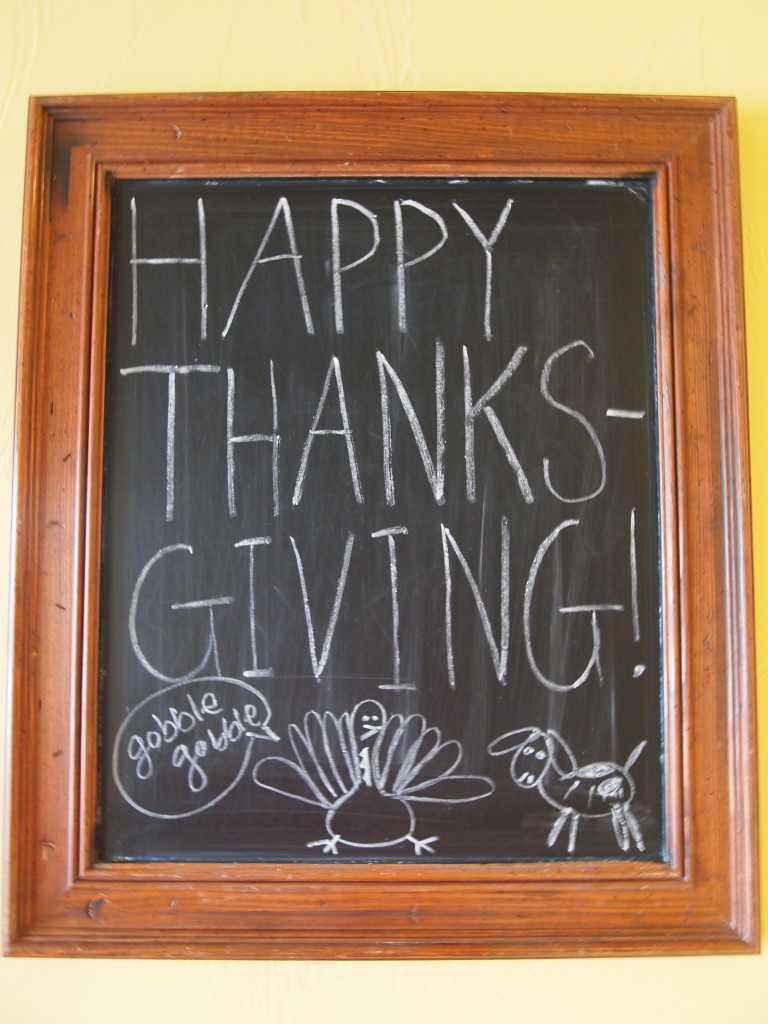 I don't know if it is sacrilege, but this stuffing starts with a box of stuffing mix and evolves from there. And it is so good that instead of taking the chance of sub par stuffing by making my own, I just use the box stuff(ing) again. I like Mrs. Cubbison's cornbread stuffing, but I'm sure others are delicious, too.
THE BEST STUFFING IN THE WORLD
1 lb. hot Italian elk sausage (or other bulk sausage)
1/2 cup butter
1/2 a medium yellow onion, chopped
1 cup celery, chopped
1 1/2 cups pecans, toasted
1 cup dried cranberries or raisins
1 1/2 – 2 cups turkey drippings
12 oz. cornbread stuffing mix
Brown the sausage over medium heat in a large pot until cooked through. Remove sausage from pot, leaving drippings behind. Add butter to pot and let melt. Add onion and celery, cooking several minutes until softened. Stir in cornbread mix. Add pecans, fruit, and turkey juices. Stir until combined. Transfer to a greased 9×13 baking dish, cover with foil, and place in a 350 degree oven (or whatever the oven is at for turkey) for 30 minutes. Uncover and cook for another 15 minutes for a nice crusty top.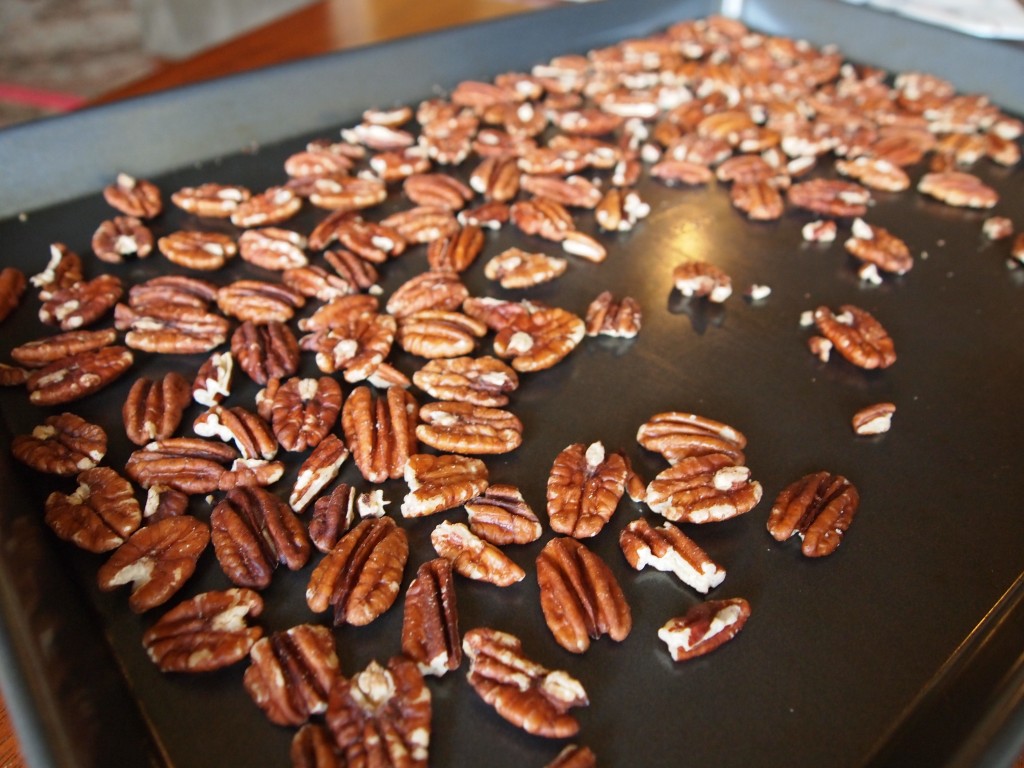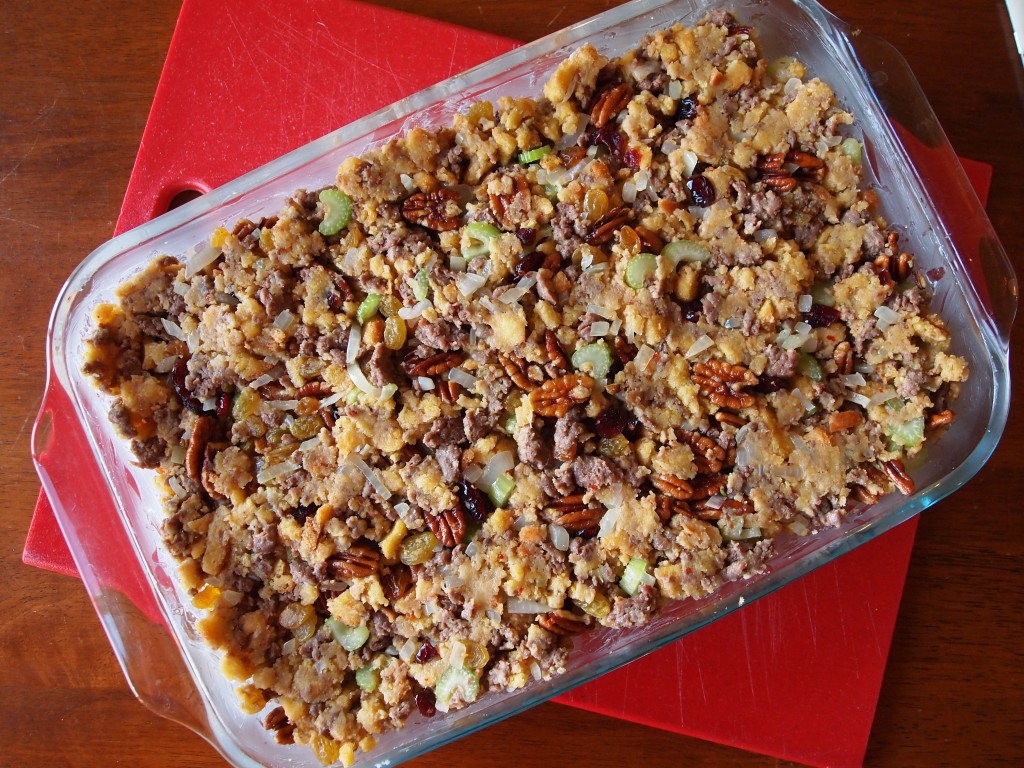 What are you grateful for? Hope your turkey days were fab. Thanks for reading!