Sunday, February 3, 2013
my mama's meatloaf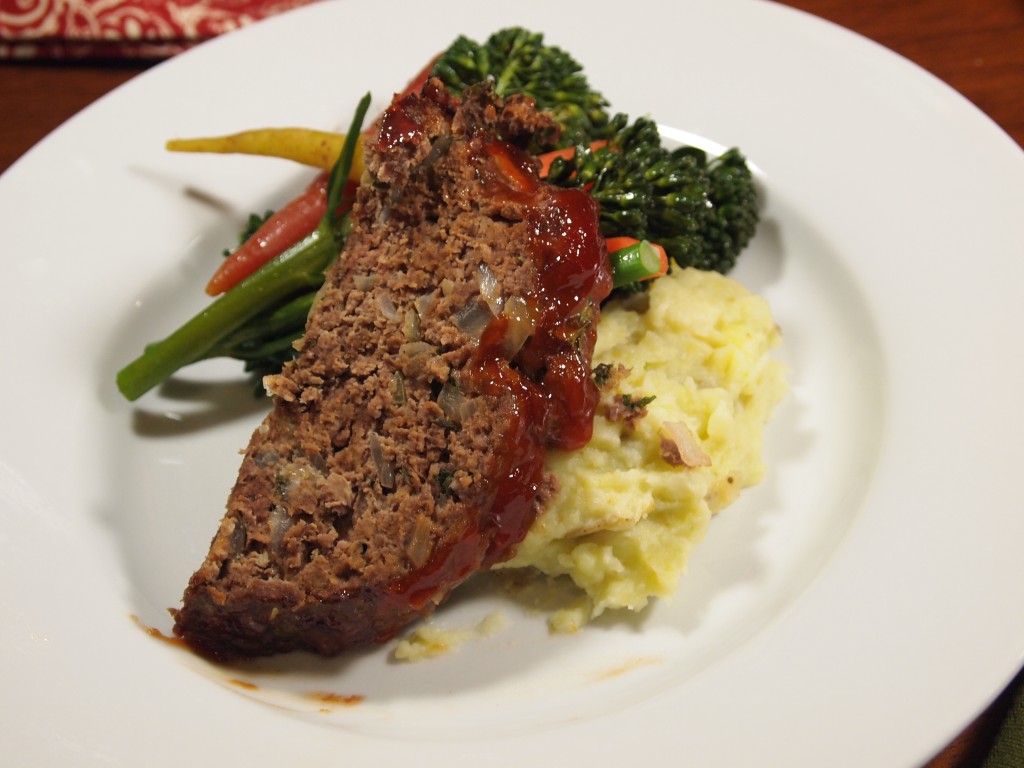 OK, so maybe it isn't exactly my mom's secret recipe or anything, but she made me this delicious meatloaf over Christmas and proceeded to give me the recipe so she should get some credit for being associated with such a delicious creation, right? It actually hails from the folks at America's Test Kitchen so you know it's got to be good. (I like watching public television largely to see Christopher Kimball and his ladies in the test kitchen, and for the occasional Bob Ross sighting.) This was a great meal to have leftover in the fridge this past week: hearty, filling, delicious. We have gotten so much snow in the Bridgers in an epic four day storm which deposited a total of 52 inches. I'd never skied anything like the 23 inches of ultra low-density blower snow that showed up as a nice surprise Tuesday morning. As some girls that I knew once said, "SO FUN!"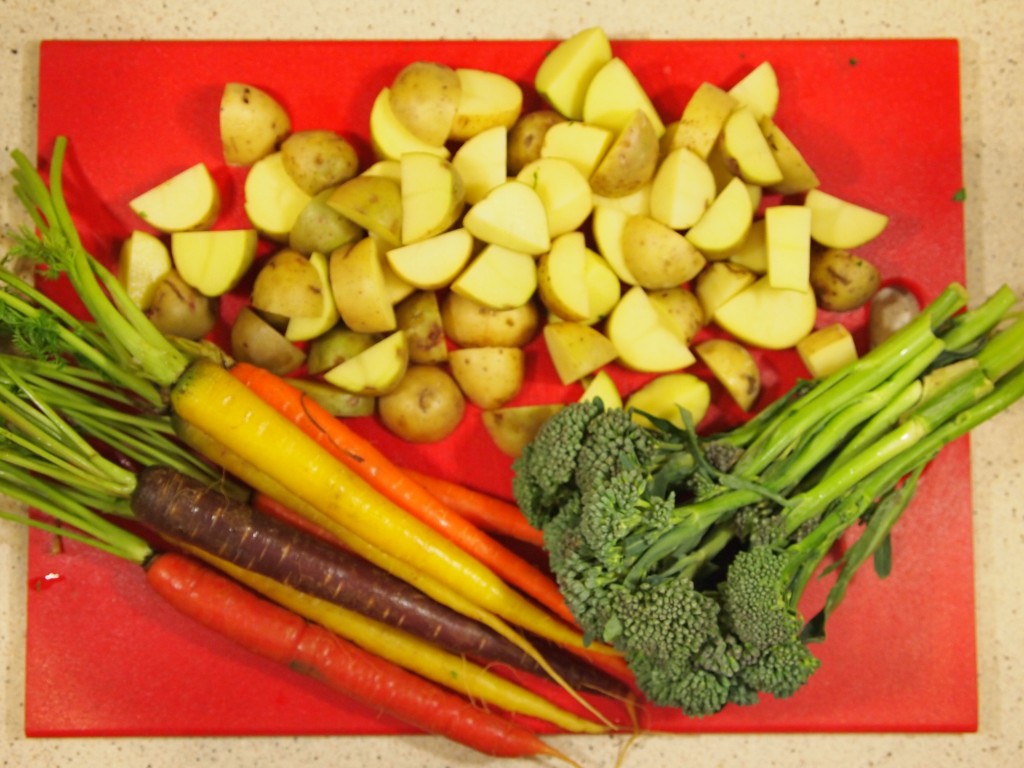 Growing up, meatloaf was on the regular meal rotation. We would eat it with the generic version of Kraft Macaroni and Cheese and frozen corn which I would mix into the mac 'n cheese (did anyone else do this?) This is a version perhaps grown up a little. Free-form cooking technique allows for more releasing of juices and crisping of the outside, instead of stewing in them in your standard loaf pan. In fact, they use this same technique at work to cook the bacon armored meatloaves, I only thought it was because loaf pans did not come in size "industrial" but apparently they're onto something. No bottle of ketchup is required tableside because it is already slathered in a ketchup, brown sugar, cider vinegar mixture. Potato and parsnip mash combo with just a dollop of tangy sour cream is an instant upgrade to boxed macaroni (no offense Kraft — I doubt my seven-year-old self would agree). And the steamed broccolini and tri-colored carrots are so bright they make the whole meal look so fresh and happy.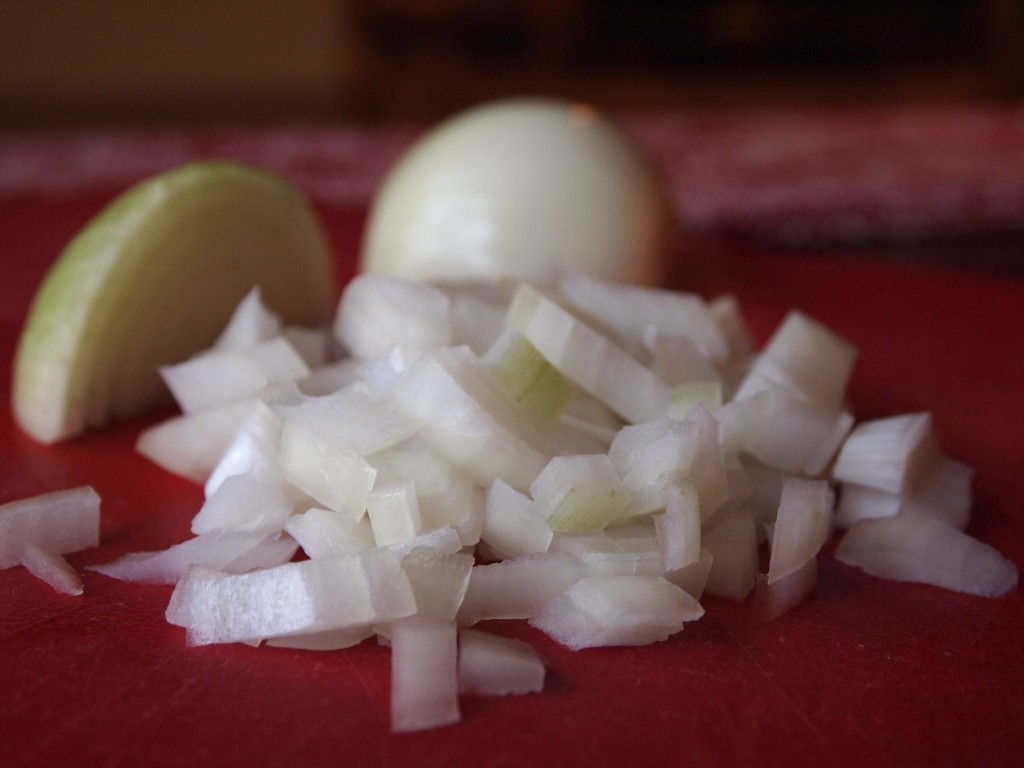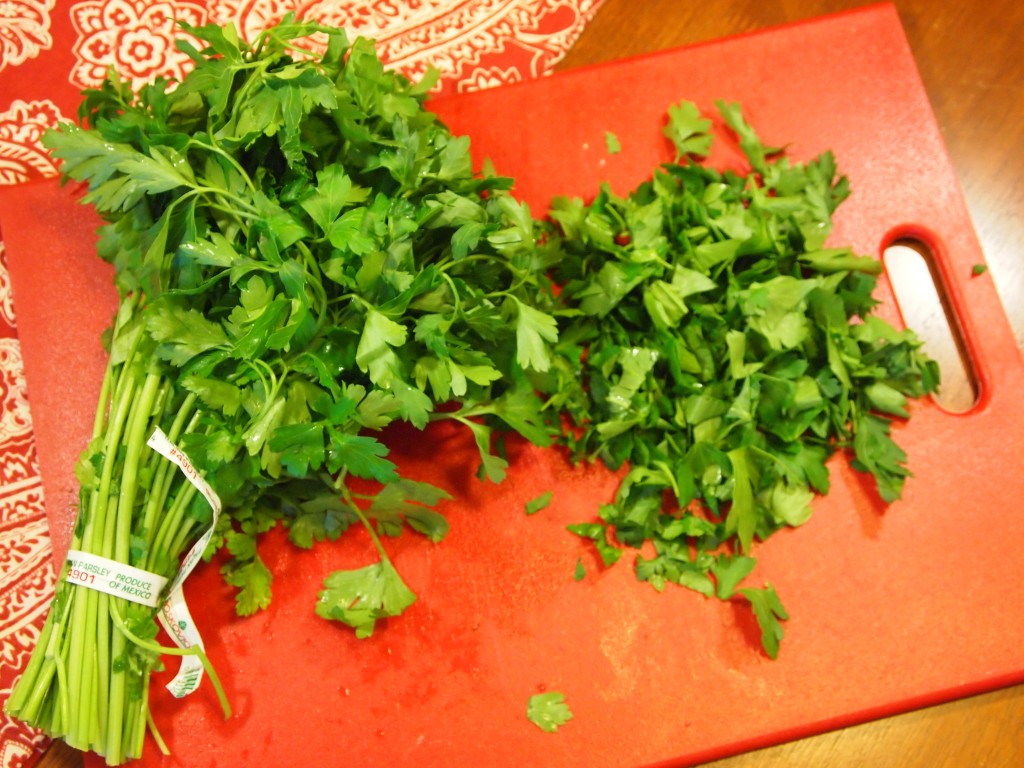 ALL-AMERICAN MEATLOAF (from The America's Test Kitchen Family Cookbook Ed. 3)
1 Tbsp. vegetable oil
1 onion, finely chopped
2 garlic cloves, minced
1/2 tsp. dried thyme
1/2 cup ketchup
1/4 cup packed light brown sugar
4 tsp. cider vinegar
2 eggs
1/2 cup milk, plus more if needed
2 tsp. Dijon mustard
2 tsp. Worcestershire
1 tsp. salt
1/2 tsp. ground pepper
1/4 tsp. Tobasco
2 lbs. meatloaf mix (I substituted 1 lb. ground beef and 1 lb. ground elk)
1 1/3 cups fresh breadcrumbs or 2/3 cup crushed Saltines
1/3 cup minced fresh parsley (I used Italian)
Heat oven to 350 degrees with rack in center. Heat oil in large skillet over medium-high heat until shimmering. Add onion and cook until softened, about 5 minutes. Add garlic and thyme, cooking until fragrant, about 15 seconds. Set aside to cool 5 minutes. Mix together ketchup, brown sugar, and vinegar. Set aside. In a separate bowl, Mix eggs, milk, mustard, Worcestershire, salt, pepper, and Tobasco. Mix meat, breadcrumbs, parsley, onion mixture, and egg mixture until evenly blended and it doesn't stick to the bowl (if it does add more milk 1 Tbsp. at a time until it no longer sticks). Turn mixture onto a non-stick sheet pan and form into a 9×5 loaf. Spread with half of ketchup mixture. Bake for 45 minutes. Brush with remainder of ketchup mixture and continue baking until inside temperature reaches 160 degrees, about 15-25 minutes longer. Let cool for 20 minutes (if you can) before serving. Serves 6-8 (or 10!) people.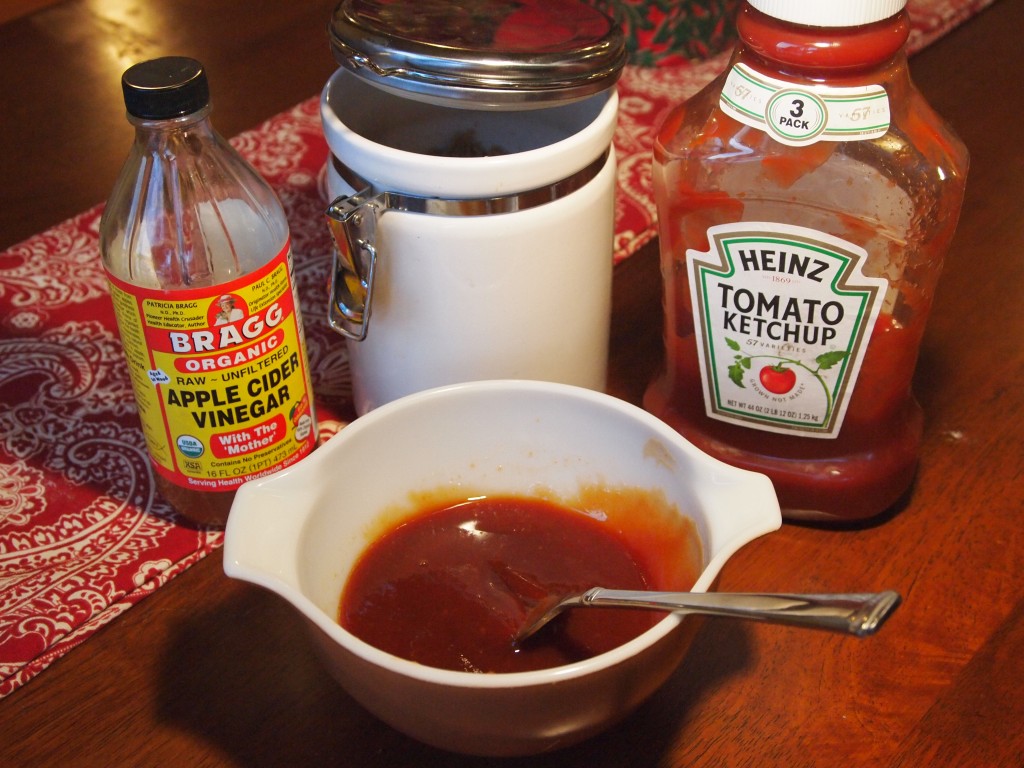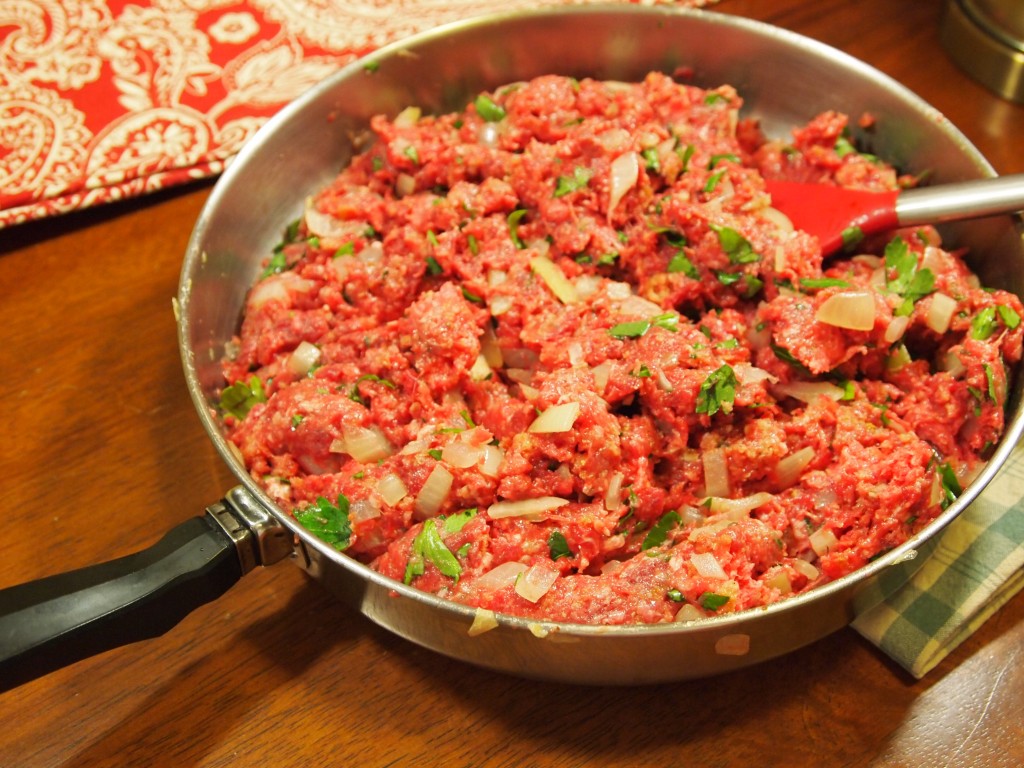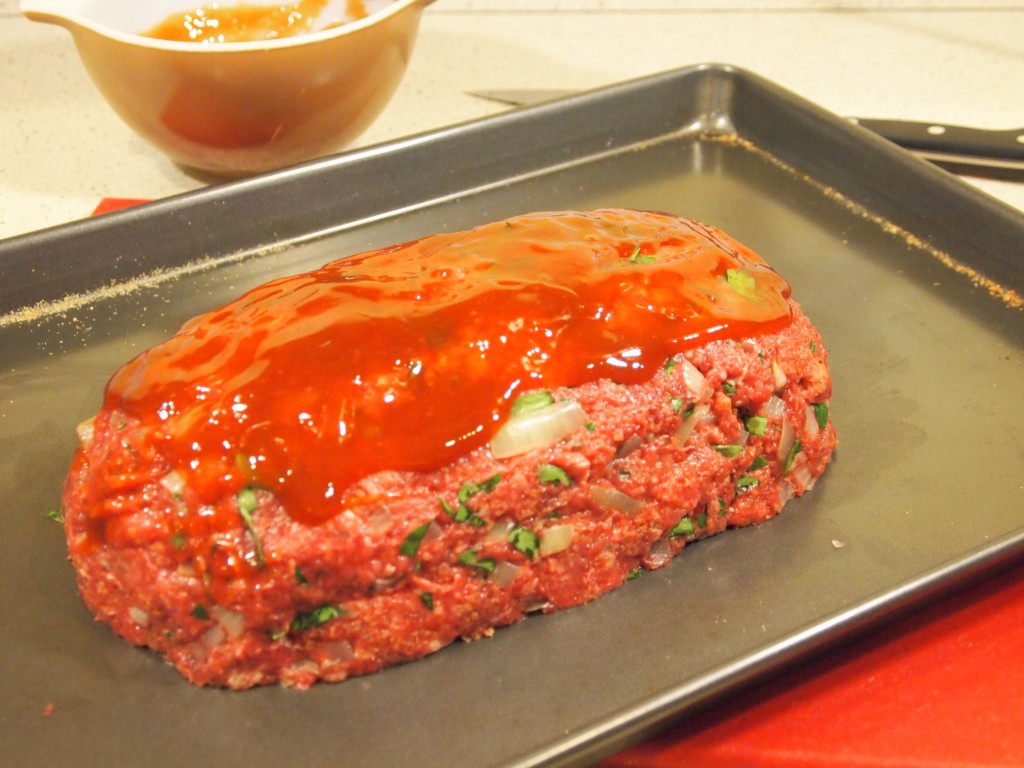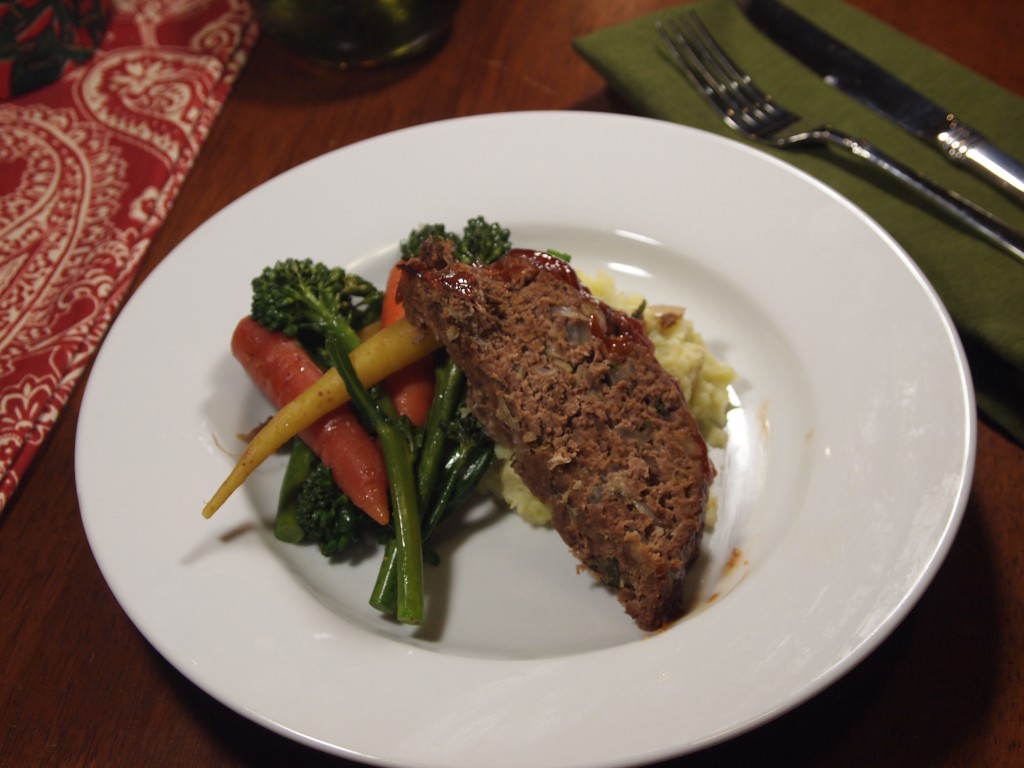 Happy snacking and Super Bowl watching, all. Inspired by a yummy Tuesday special at work, I'm thinking about making up some quesadillas and salsa verde. What do you like to munch on for the game/commercials/puppy bowl? Comment bellow!