Tuesday, June 30, 2015
rhubarb poppy seed scones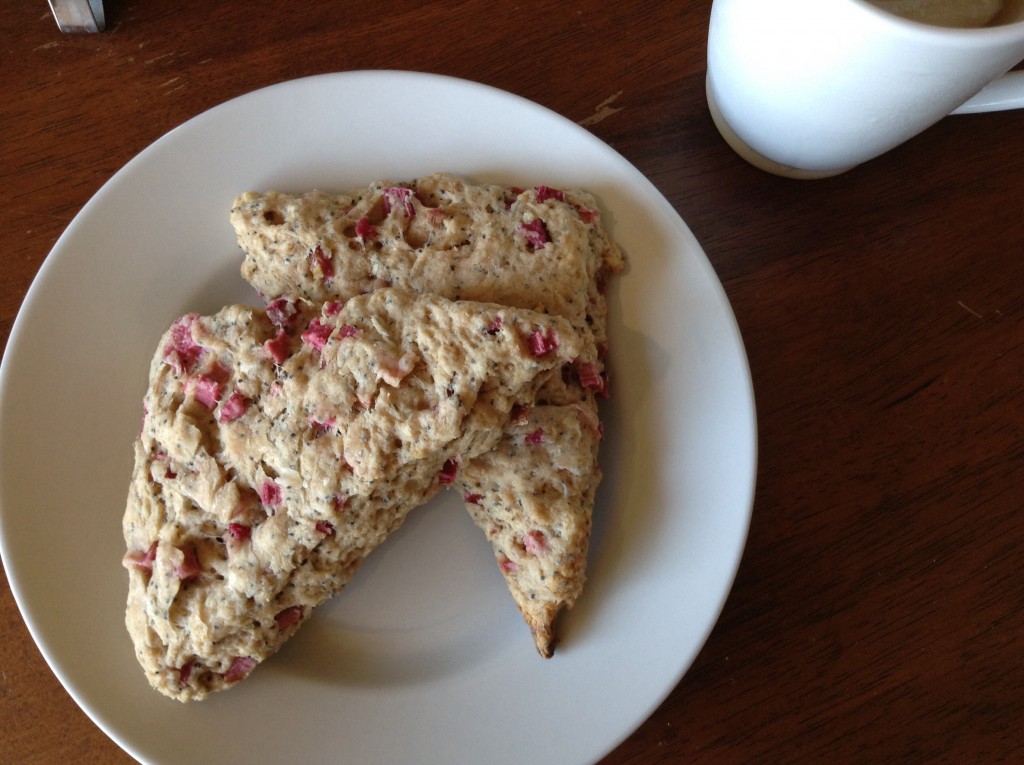 Friday morning, while stopping at my favorite local bakery for a loaf of my favorite rye bread, I encountered these amazingly wonderful rhubarb poppy seed scones. They were not too dry, as scones can be, and not too sweet, so calling them a sensible breakfast is not out of the question. They combined two things that I had not yet thought to, but surely will do so now: rhubarb which is overtaking its corner of my garden and dying for me to find new recipes to eat it up with, and poppy seeds which are really just fun little blue seeds that make everything better. So I nabbed this idea and made some of my own. In my version I cut the rhubarb into a small dice to ensure small bits in every bite and add sour cream because it is delicious and should be used whenever possible.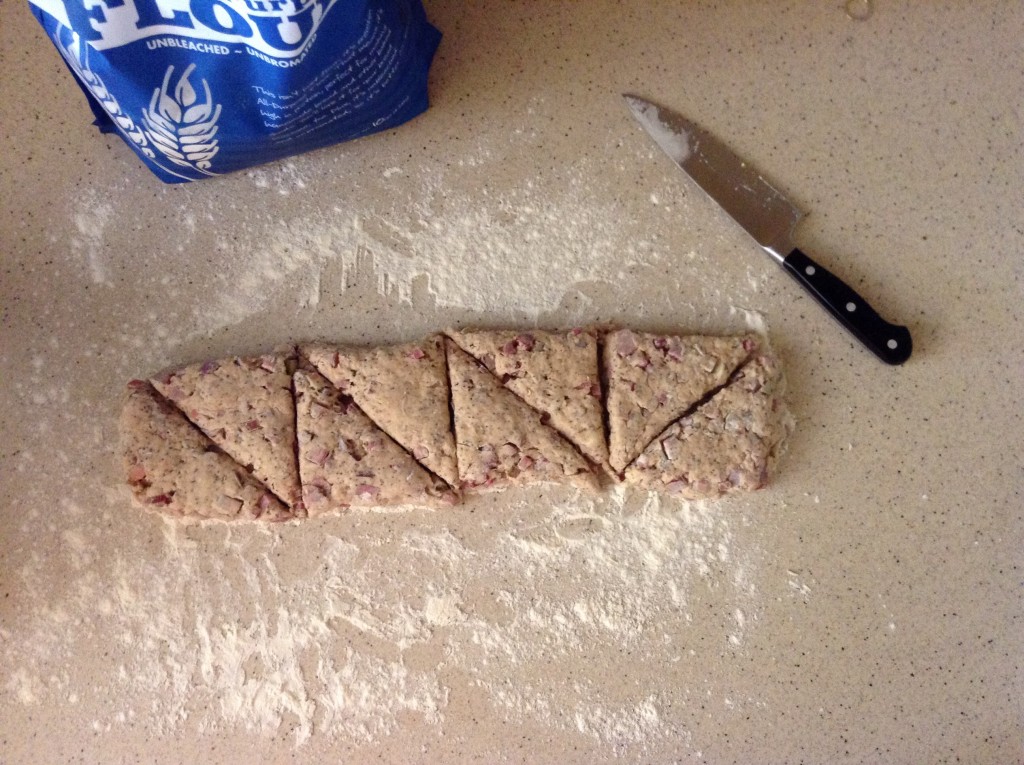 RHUBARB POPPY SEED SCONES
1 cup whole wheat flour
1 cup all-purpose flour
1 Tbsp. baking powder
1/3 cup turbinado sugar
1/2 tsp. salt
1/2 cup butter (1 stick)
1/2 cup sour cream
1/4 cup milk
2 cups rhubarb, chopped into small pieces
1 1/2 Tbsp. poppy seeds
Preheat oven to 400 degrees. Whisk dry ingredients—flours, baking powder, sugar, and salt—in a large bowl. Using a pastry blender or two knives, cut in butter until pea-sized pieces remain. In a small dish whisk sour cream and milk then add to flour mixture. Using your hands, knead the mixture until it just comes together. Then add rhubarb and poppy seeds. Again with your hands, knead until everything is combined, then turn out onto a floured surface. Form dough into a long, skinny rectangle, about 5 x 20 inches. Cut into quarters, then cut each square in half, diagonally. Place onto two parchment lined baking sheets. Bake until edges are golden, about 20 minutes. Makes eight large scones. These are best eaten day of, but can be stored in a paper bag or other non-airtight container for two days.