Tuesday, April 29, 2014
grandma's potato chip cookies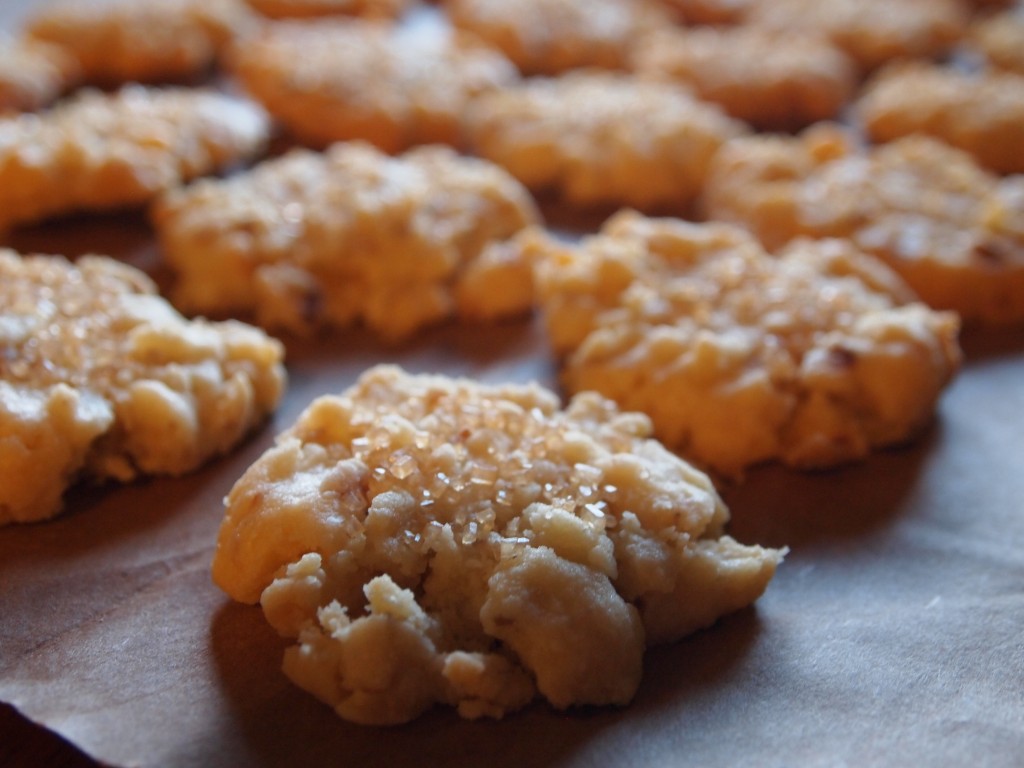 Potato chip what now, you ask? That's right. Potato chip cookies. A light, flaky cookie features salty, crunchy potato chips in all their glory. My grandma made potato chip cookies when I was a little kid. She passed away while I was young, just eight years old, so, really, about the only thing that I remember about these cookies is that they were cookies that had potato chips inside. Cooooool. My sister made a batch recently and they were fantastic. If there is one thing my family does right, it is desserts. My uncle makes a killer cinnamon roll, my dad has perfected my grandma's pies, my mom makes the best cookies I have ever eaten (Christmas and otherwise), and my sister makes lemon bars to die for. So in the spirit of family dessert pride, I bring you my (slight) variation on potato chip cookies.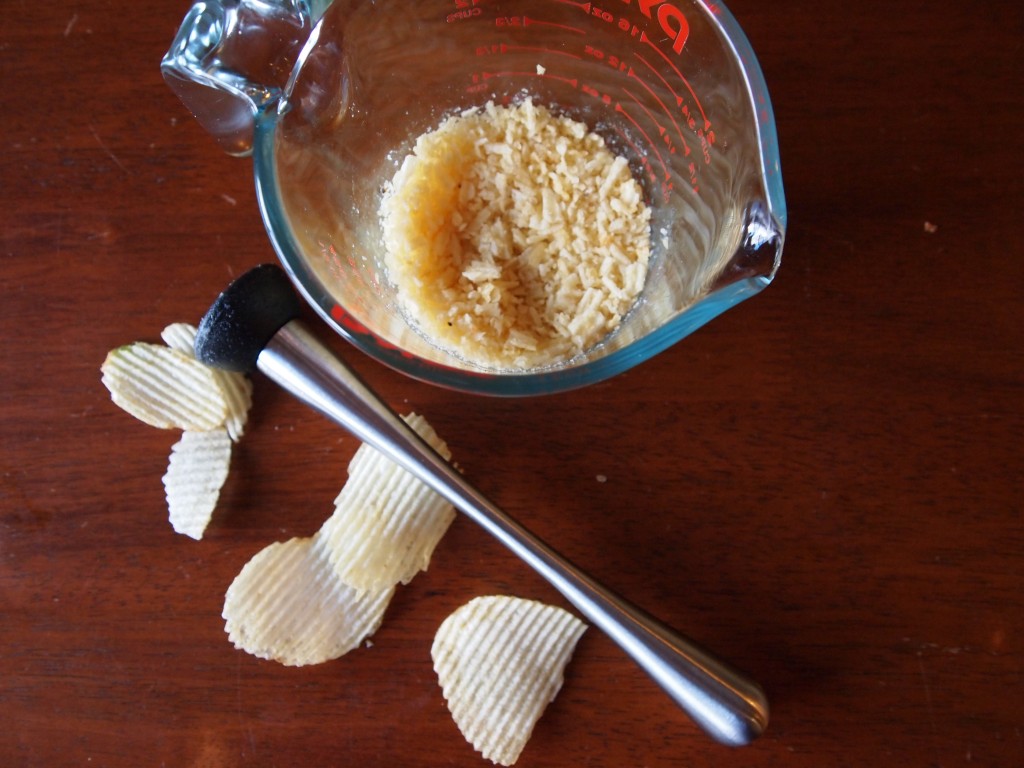 First you take the chips and you smash 'em, you smash 'em, you smash 'em, smash 'em, smash 'em. Oh wait. I think that song had to do with peanuts… I find that my muddler works equally well for food smashing as it does for drink muddling. The final dough ends up very crumbly and doesn't really come together until you use your hands, but that's OK. As long as the mixture is the consistency of coarse sand, everything will be fine. I like the crunch of the turbinado sugar but you can use granulated sugar just as easily.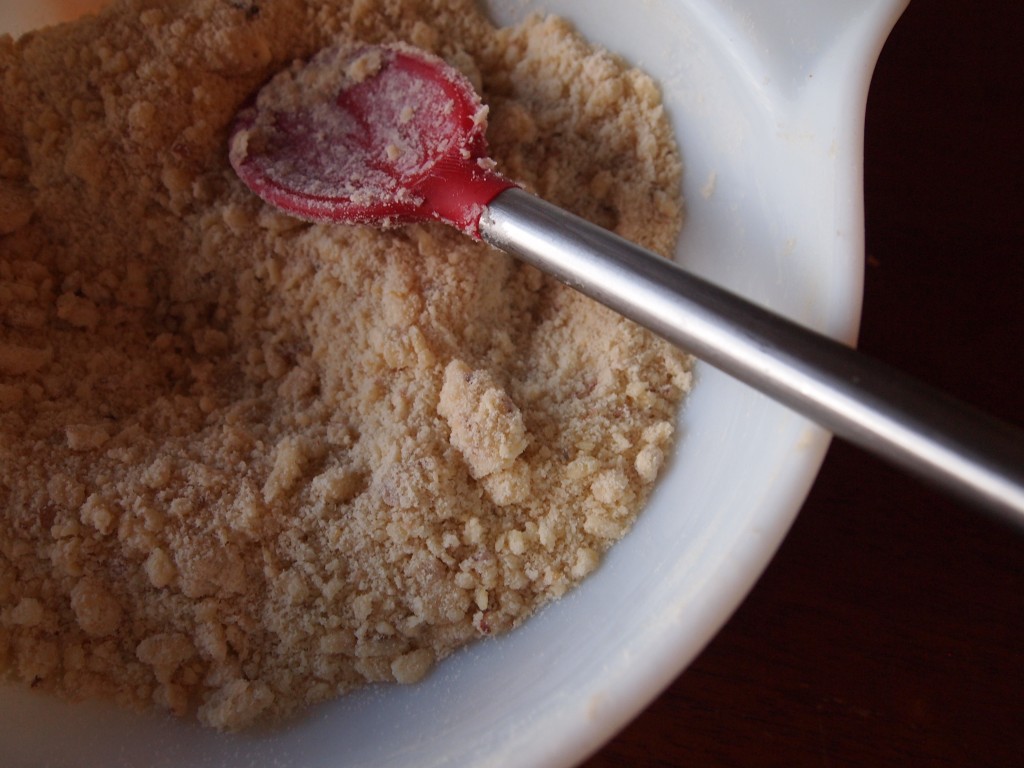 POTATO CHIP COOKIES
1 lb. unsalted butter
1/2 cup granulated sugar
1 tsp. vanilla extract
1/2 tsp. almond extract
1/2 cup smashed plain potato chips
1/2 cup chopped almonds
2 cups unbleached flour
turbinado sugar, for sprinkling
Cream together butter, sugar, vanilla, and almond extracts. Mix in potato chips and almonds. Add flour, mixing until dough is the consistency of coarse sand. Heat oven to 350 degrees. Roll dough into small balls and place on an ungreased cookie sheet. Using a fork, press cookies flat. Sprinkle tops with turbinado sugar. Place cookies in oven for 15-18 minutes, or until edges are slightly golden in color. Let cool on cookie sheet for a couple minutes before moving to a wire rack or, my favorite cooling method, a paper bag. Let cool at least a few more minutes before diving in. Makes about 42 two-inch cookies.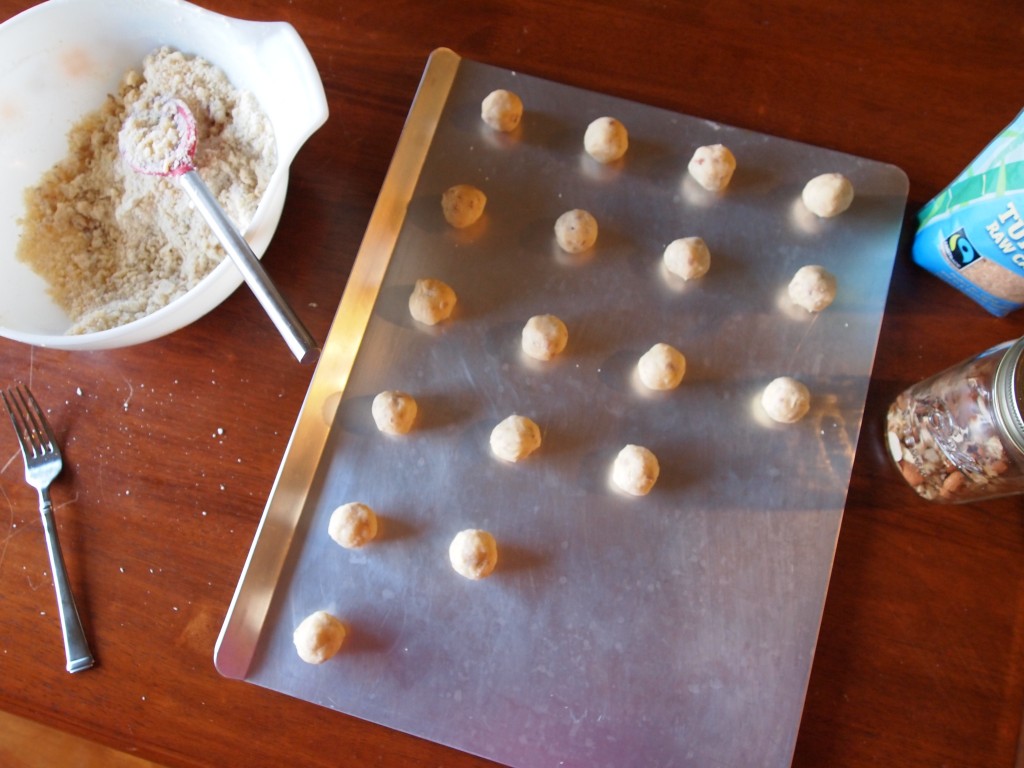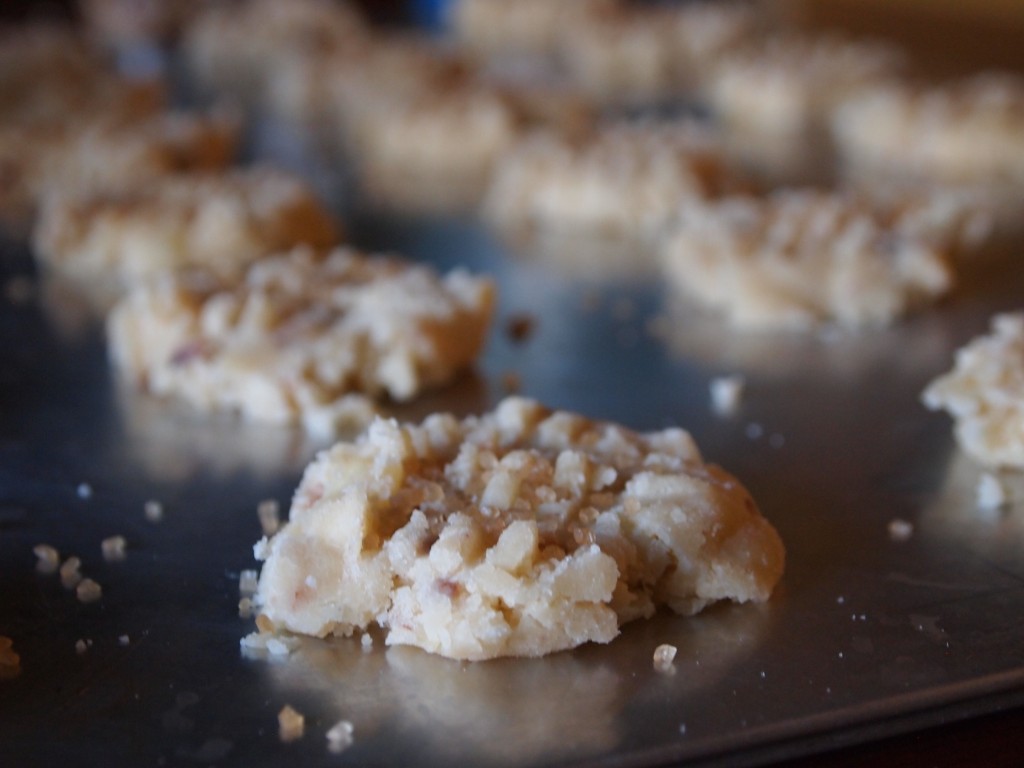 by Kristen
Categories: dessert | Tags: almonds, cookies, potato chips, turbinado sugar | Leave a comment