Wednesday, April 16, 2014
apple rhubarb crisp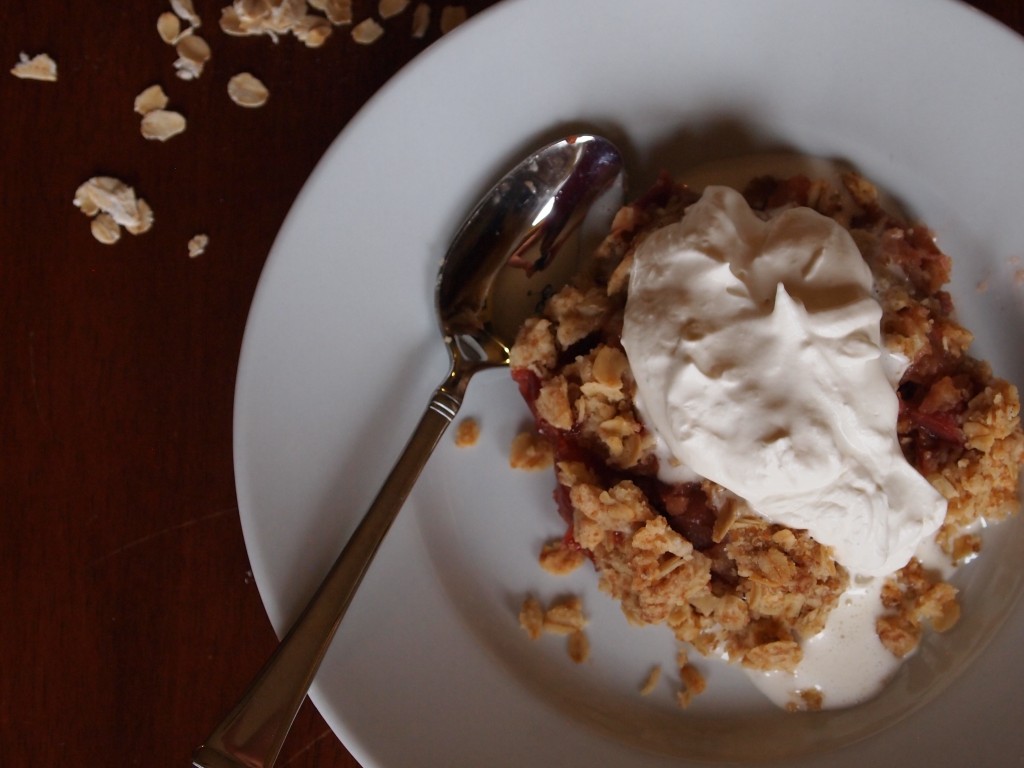 This recipe may have fit better into the autumn months when the garden rhubarb was waning, apples were in season, and the smell of spiced baked goods wafting from the kitchen is nothing short of what dreams are made of. But lets face it, springtime in Montana equates to intermittent days of glorious sunshine among days of rain, snow, and what can only be described as a wintry mix. Those days, much like yesterday, are the days to bust out the crock pots for slow cooked roasts and and turn on the oven for fruit crisps. Besides being another outlet for my still-going-strong ginger obsession, inspiration for this dish came from dessert a friend made a while back. Her deliciously spicy plum cobbler needed to be replicated (thanks, Marge!).  And, of course, it never hurts to use up some frozen produce from last summer!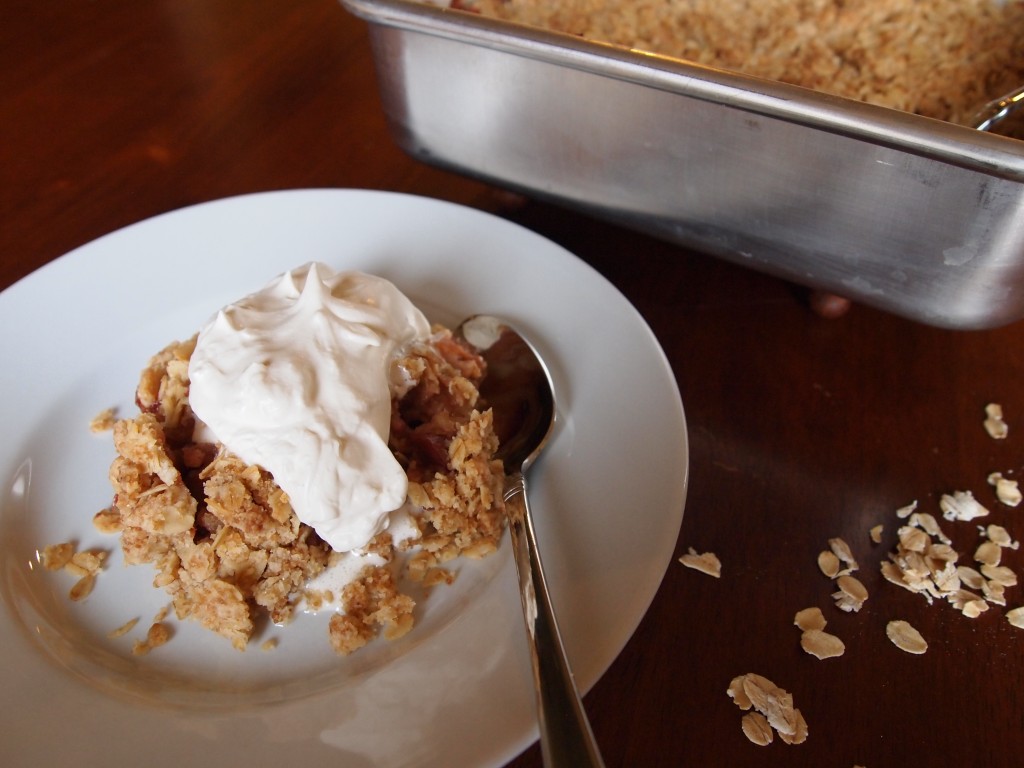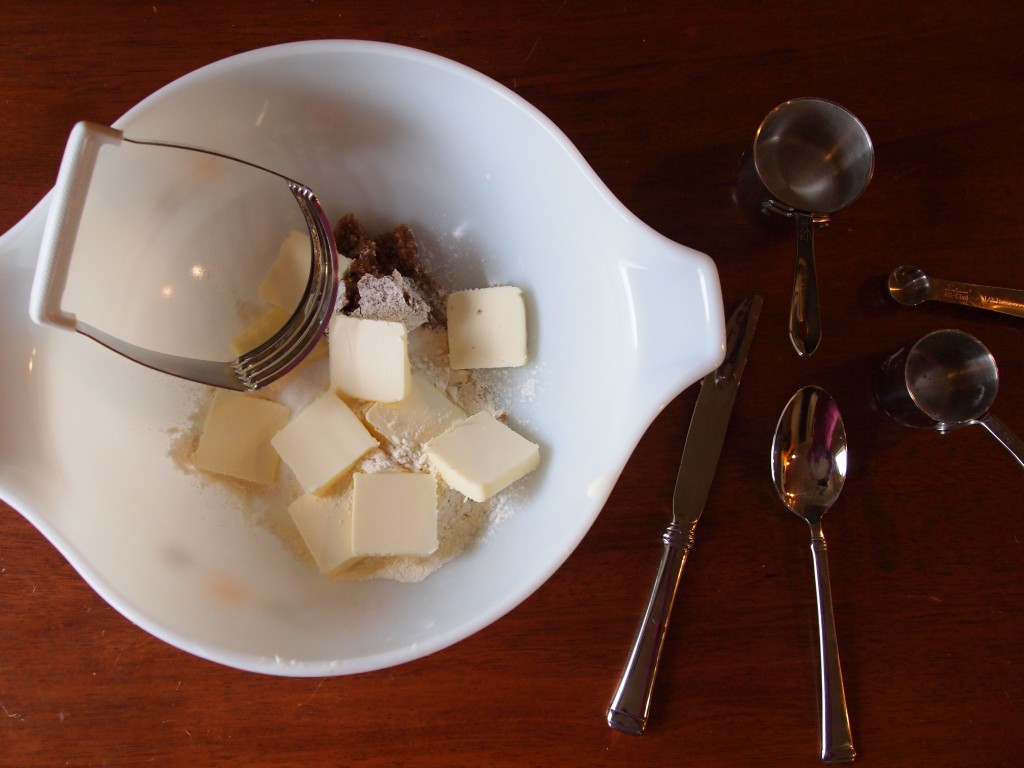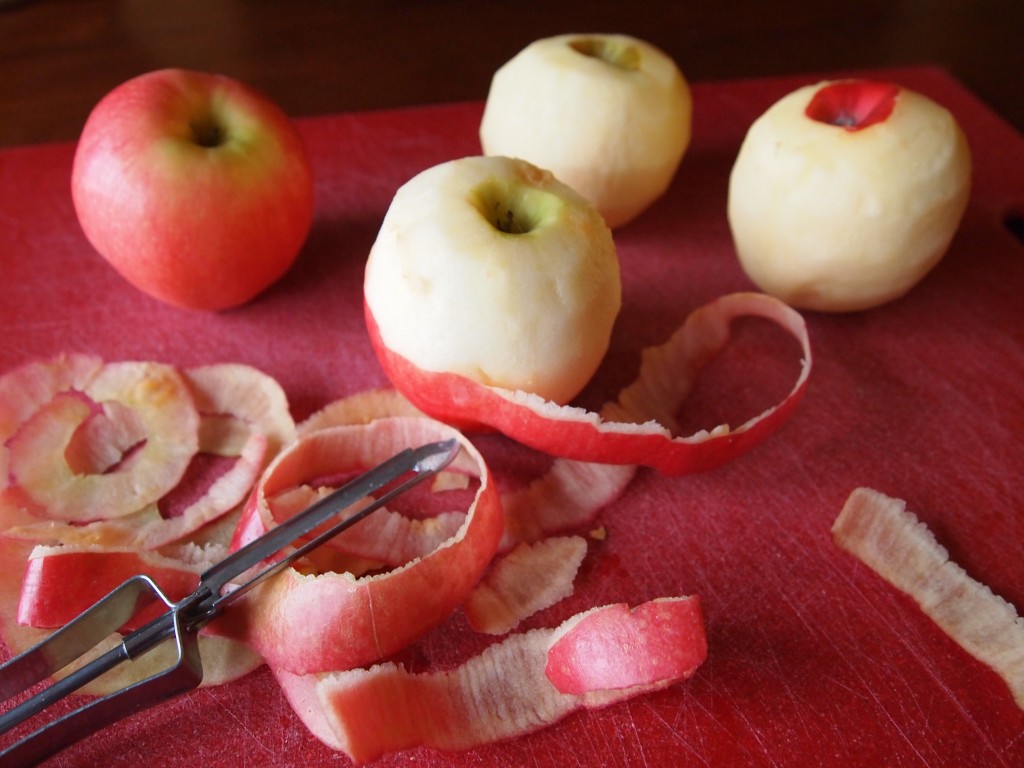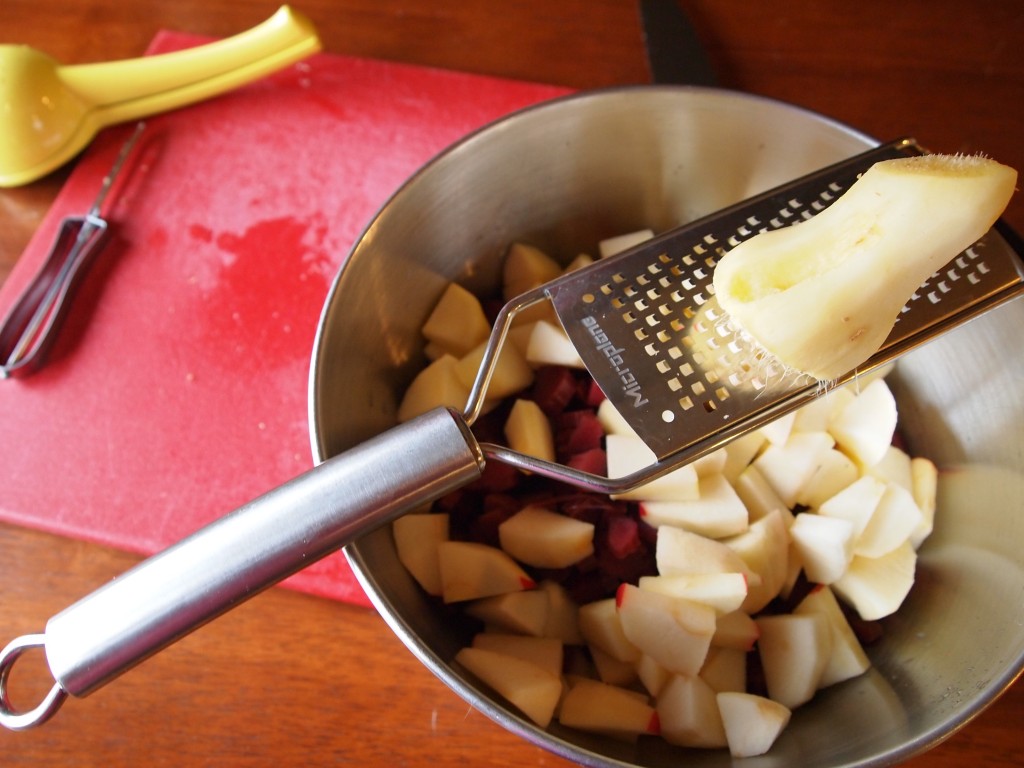 APPLE RHUBARB CRISP (adapted from Martha Stewart)
3/4 cup all-purpose flour
1/4 cup brown sugar
1/2 tsp. salt
1/2 cup + 2 Tbsp. granulated sugar
1/2 cup cold unsalted butter, cut into pieces
1 cup old-fashioned rolled oats
3 cups apples, peeled, cored and cut into small pieces—I use Pink Ladies, as they are my favorites
3 cups rhubarb, fresh or frozen and thawed, sliced
2 Tbsp. fresh lime or lemon juice
1 tsp. ground cinnamon
2 Tbsp. fresh ginger, grated
Preheat oven to 350 degrees (360 degrees at altitude). Put flour, brown sugar, salt, 1/2 cup granulated sugar, and butter slices into a large bowl. Using a pastry blender, cut the butter into the flour mixture until it resembles pea-sized pieces. Then add the oats. Using your hands, give it a quick mix then squeeze the mixture so clumps form. The idea is to have different sized pieces in the crumble. Put mixture into freezer to chill. In a separate bowl, stir together apples, rhubarb, citrus juice, cinnamon, ginger, and remaining 2 Tbsp. sugar. Pour into an ungreased 9×9 pan. Top with chilled crumble mixture. Bake for 65-75 minutes, until juices are bubbling and gooey. Serve warm topped with fresh whipped cream or ice cream.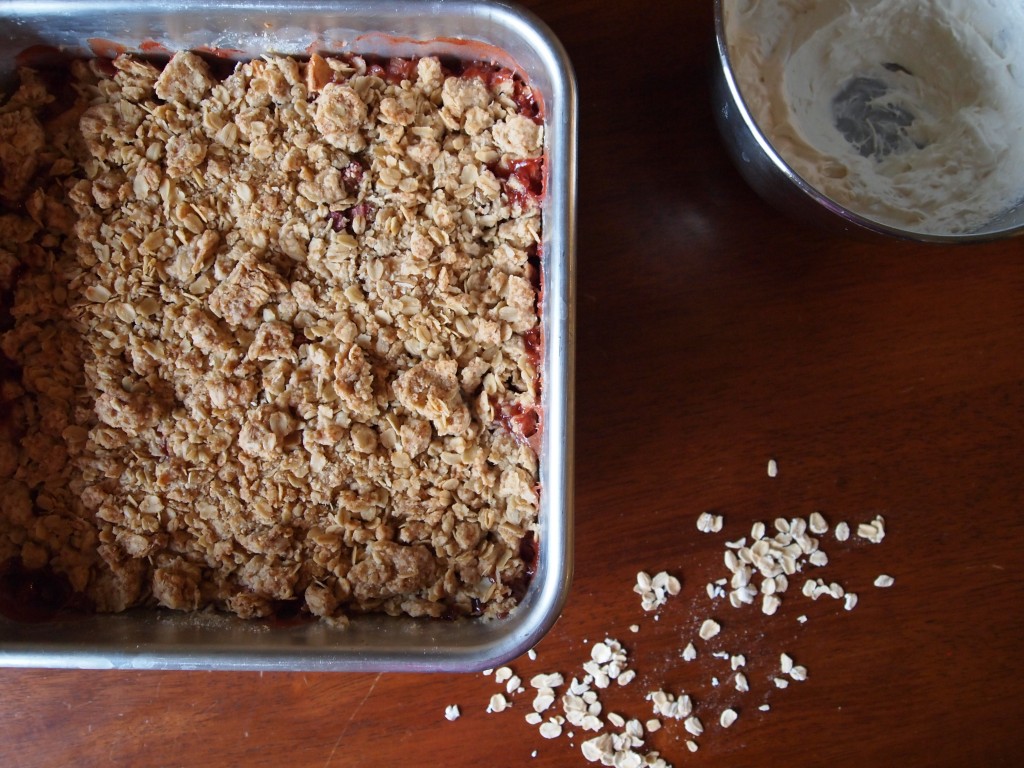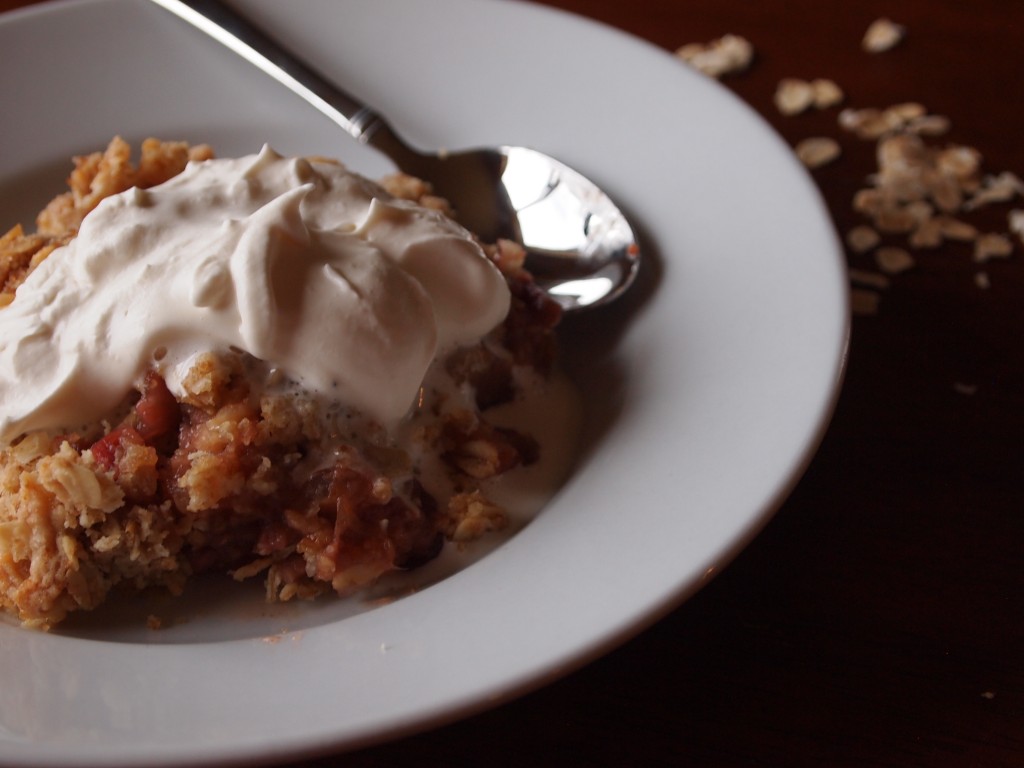 Mmmm… look at the whipped cream melting over the warm crisp. (Insert Homer Simpson drooling noise here.)