Thursday, February 6, 2014
herbal green smoothie
Smoothies have quickly become my favorite breakfast food over the past few months. I jumped aboard this bandwagon when my mom made me a smoothie from her special blender and I saw just how easy it was to turn fruit and even vegetables into delicious blended breakfasts. I've always been a salad lover, but I never would have thought that I could blend up a handful of kale — for breakfast — and thoroughly enjoy it. But I do and I bet you will too! Also with this smoothie kick has come a new obsession with ginger. I now want ginger in everything I eat. Its warm spiciness, paired with other herbs, is perfect on a cold winter morning (and right now its -30° Fahrenheit).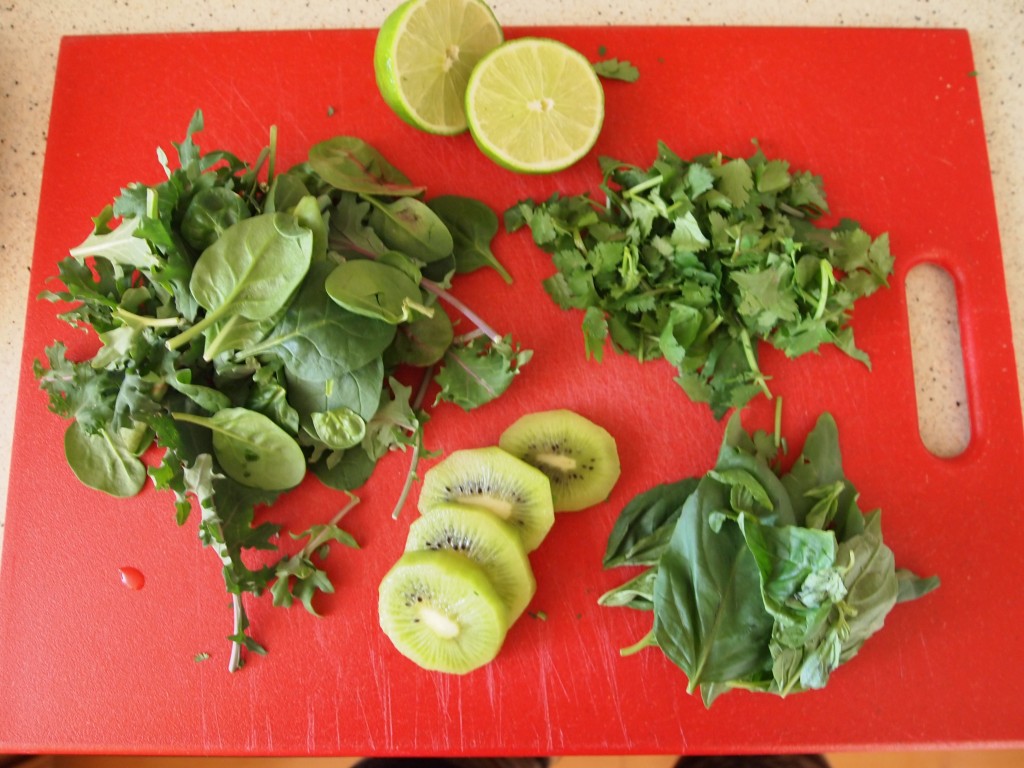 This green smoothie has so many health benefits, too. These benefits include:
• iron — from leafy greens, cilantro, and basil
• vitamin C — from pineapple, kiwi, lime, basil, and greens
• vitamin A — from chard, kale, basil, and pineapple
• omega-3 fatty acids— from flax, and greens
• protein — from Greek yogurt, flax, and hemp powder
• aids in digestive health — ginger, cilantro, and pineapple are shown to aid in digestion and absorption of nutrients in the body
• anti-inflamatory— from ginger, cilantro, basil, and leafy greens
• calcium and manganese for bone health — from Greek yogurt, leafy greens, basil, lime, and pineapple
• antioxidants — found in EVERYTHING!
Not a bad way to start the day!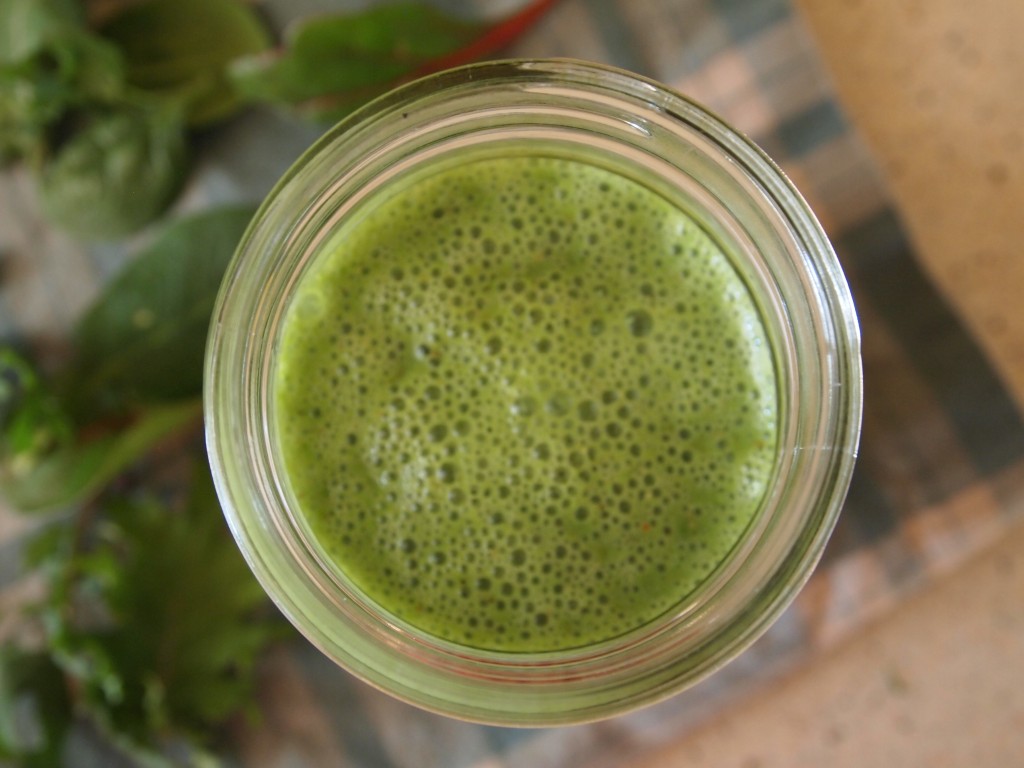 HERBAL GREEN SMOOTHIE
2 Tbsp. flax seeds
1 cup coconut water (or substitute regular tap water)
1 kiwi, peeled
1 cup pineapple, chopped
1/4 cup cilantro, chopped
12 basil leaves
1 cup mixed baby kale, spinach, and chard (or any one of these greens)
juice from half a lime
1/4 cup plain Greek yogurt
1 Tbsp. hemp protein powder (optional)
1/2 inch piece of fresh ginger, or 1 tsp. ground ginger
1 tsp. honey
6 ice cubes
Add flax to blender and blend until finely chopped, about a minute. Add the rest of the ingredients to the blender and blend until smooth, 1-2 minutes more. Makes either one big glass (as a complete breakfast) or two smaller glasses (as a breakfast side). Enjoy immediately, because why would you want to wait? On a side note, say smoothie 20+ times in a row (as I just did rereading this smoothie post). I think it might be one of the most ridiculous words out there.