Sunday, November 17, 2013
spiced pumpkin pecan muffins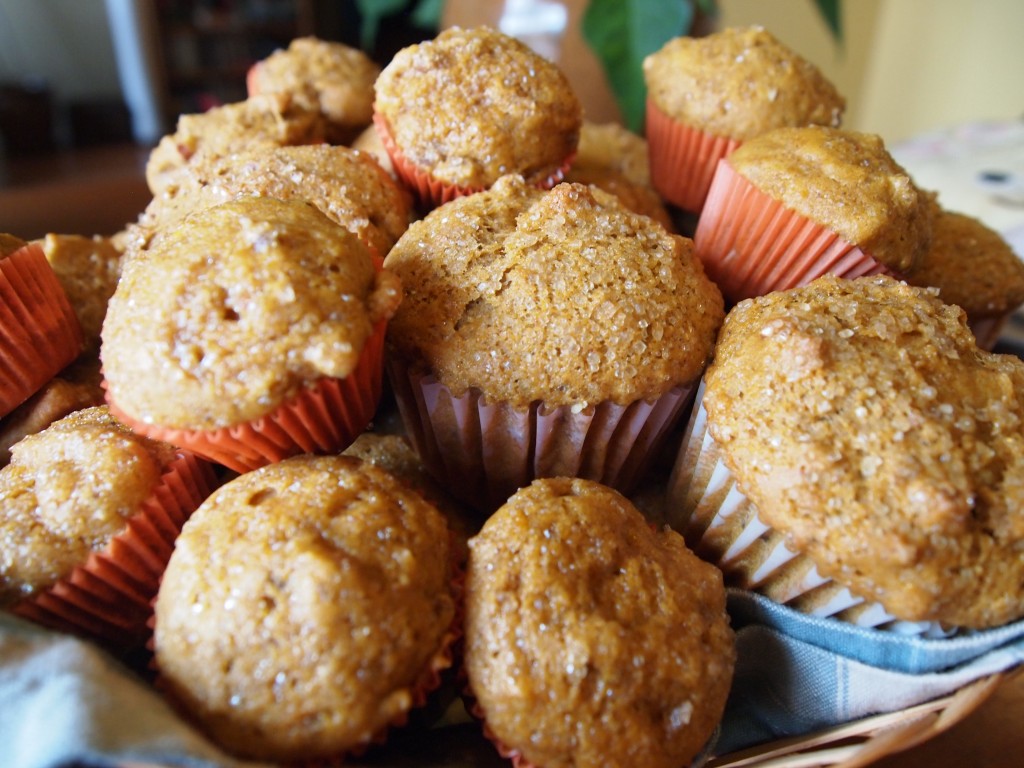 Making this latest batch of muffins left me with a burning question. What is the difference between a muffin and a cupcake? Here is what I came up with on my own: a cupcake has frosting, while a muffin does not and a muffin is a perfectly acceptable breakfast food while a cupcake is usually reserved for dessert (although that never stopped me). Also, apparently this is a much debated topic in the realm of the interweb.
Upon further research, I found that, basically, a cupcake is a cake (first you cream the fat and sugar and add the rest of the ingredients from there — a one bowl wonder), while a muffin is a quick bread (first the wet and dry ingredients are mixed separately, then mixed together — two bowls required). The best (aka most entertaining) answers came from cupcakeproject.com. With a blog devoted solely to cupcakes, I figure this girl must know what's going on. Read the comments for my favorite info.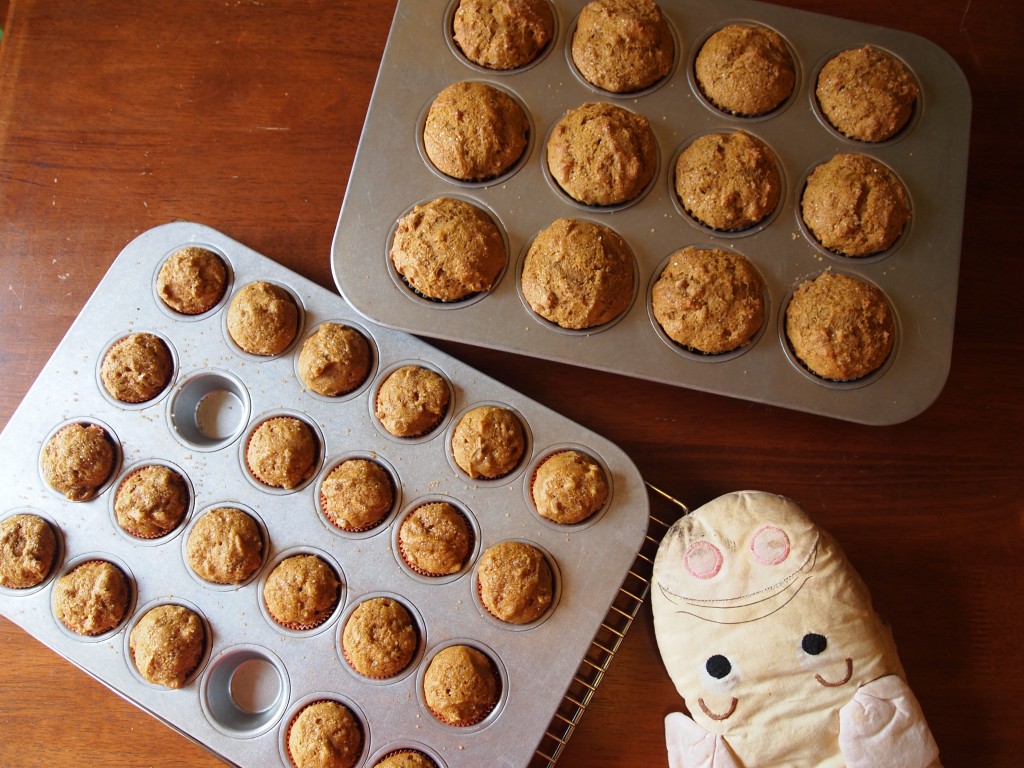 Do you like my piggy oven mitts? They've been with me for a long time, and taken many a tasty dish out of the oven. I thought they deserved a little credit.
Well, just as promised, I'm here to share some pumpkin baked goods. Pumpkin with spice! Enjoy!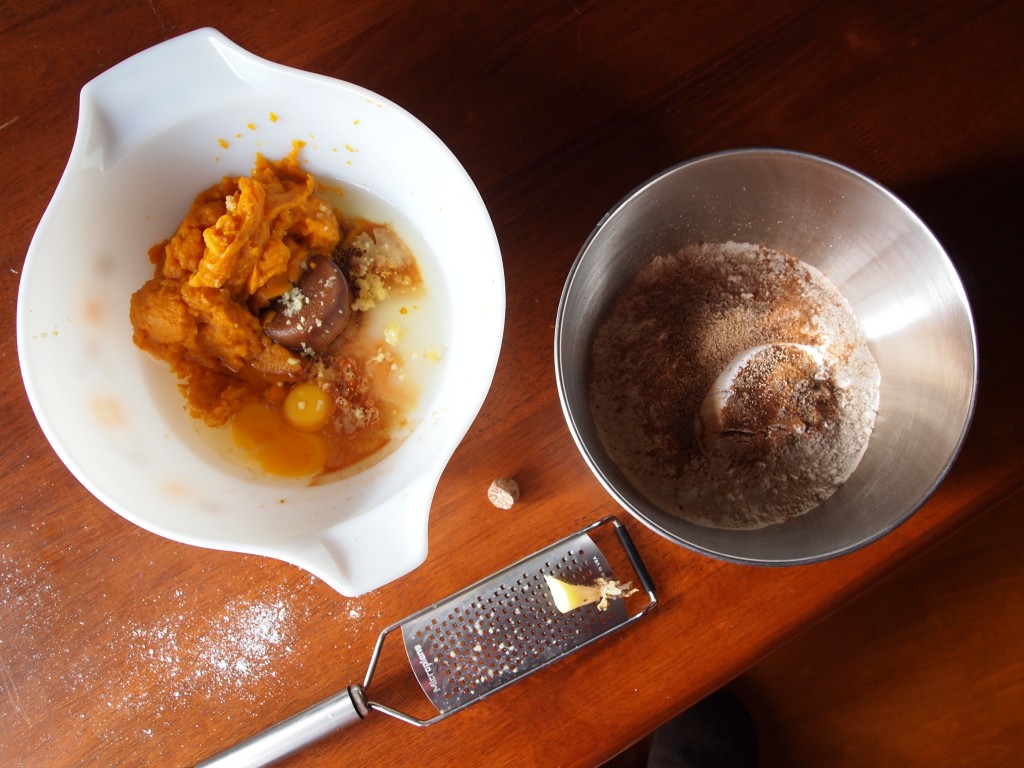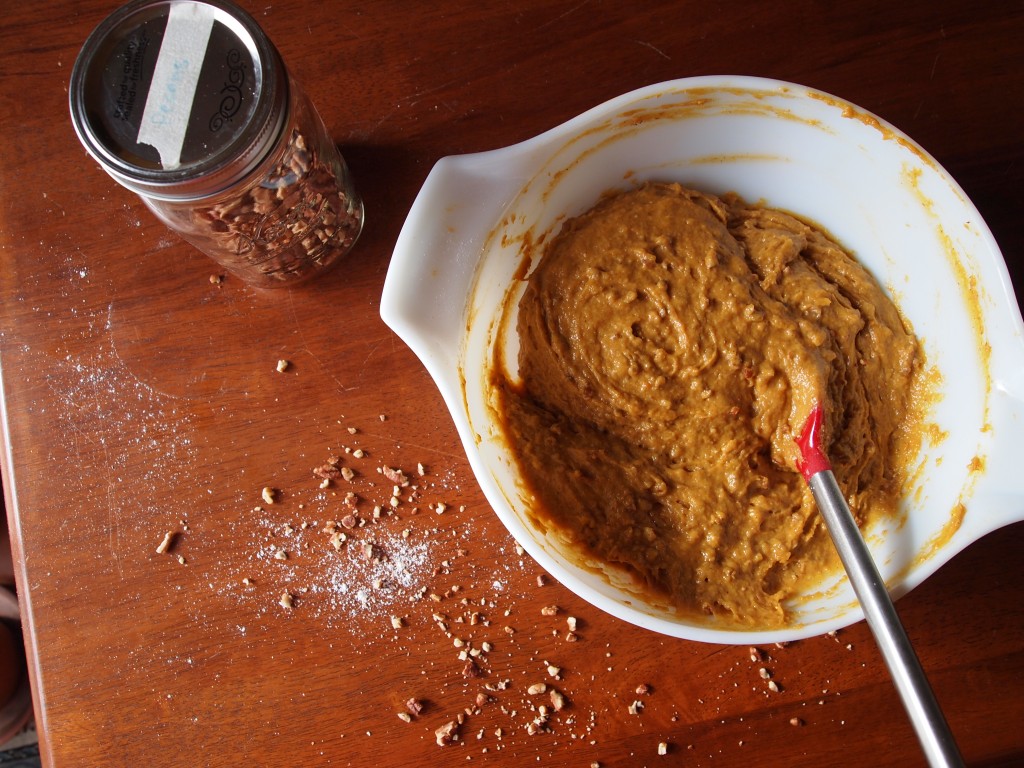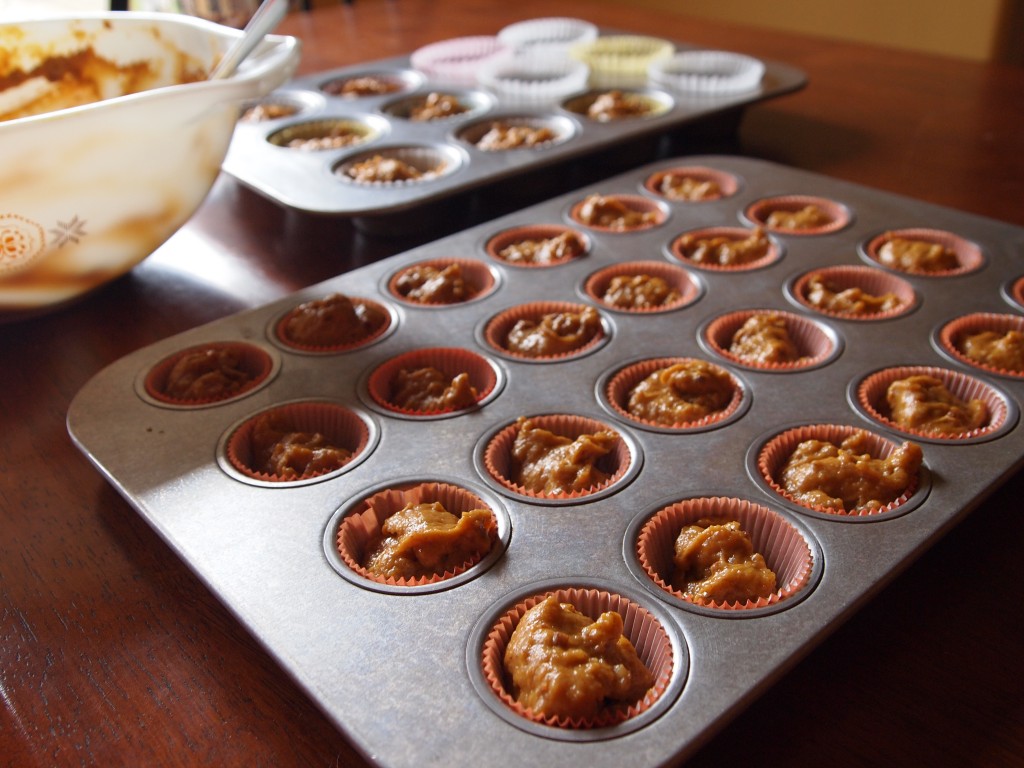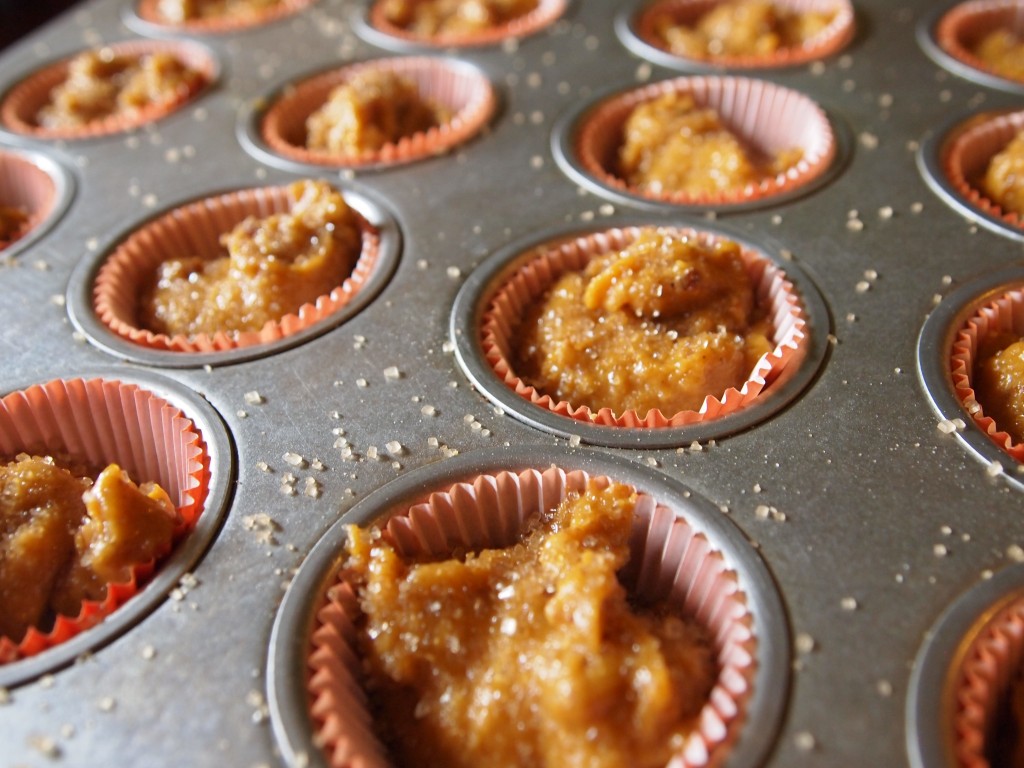 SPICED PUMPKIN PECAN MUFFINS
2 eggs
1/2 cup cooking oil
1/2 cup white sugar
1/2 cup brown sugar, packed
2 tsp. vanilla
1 15 oz. can pumpkin puree
1 tsp. fresh grated ginger
1 1/2 cups all-purpose flour
1 1/8 cups whole wheat pastry flour
scant 1 tsp. salt
1 tsp. baking soda
1 1/2 tsp. baking powder
2 tsp. cinnamon
1 tsp. fresh ground nutmeg
1/2 tsp. ground cloves
1/4 tsp. ground cardamom
1 cup chopped pecans
raw sugar for sprinkling
Mix eggs, oil, sugars, vanilla, pumpkin, and ginger in a large bowl. In a separate bowl, mix flours and spices until combined. Add the dry ingredients to the wet ingredients, stirring until just combined. Add pecans stirring until incorporated. Heat oven to 350 degrees. Line 2 muffin tins (I used one regular tin and one mini muffin tin but use what you have) with paper liners. Divide batter evenly between cups. Sprinkle generously with raw sugar. Place muffin tins in the oven. Bake mini muffins for 20 minutes and regular muffins for 30 minutes. Make sure a toothpick inserted in the center comes out clean. Let cool in pans and enjoy for breakfast (or anytime).