Monday, November 11, 2013
colombian chicken and potato soup
You know how when you eat sushi rolls and the pieces that are cut from the ends are always flipped cut-side down and always have little matchsticks of carrots, cucumbers, and strips of fish towering above the rest of the uniform plate? Everything on the plate seems so perfect and then you see these end pieces — in all of their natural imperfect-ness. You know what I'm talking about. Everyone has a different name for these pieces. We call them the "garden" here, and they are highly coveted, my favorite pieces on a plate of sushi. That is what this soup reminds me of. The garden. The goods are piled high in a bowl of delicious broth.  I saw this recipe about a year ago in a magazine, knew I would love it, and never got around to making it until yesterday. I can't believe I waited so long! The recipe did not disappoint (I especially love the unexpected addition of capers). It is just right for a crisp autumn day, and I will be making this again soon.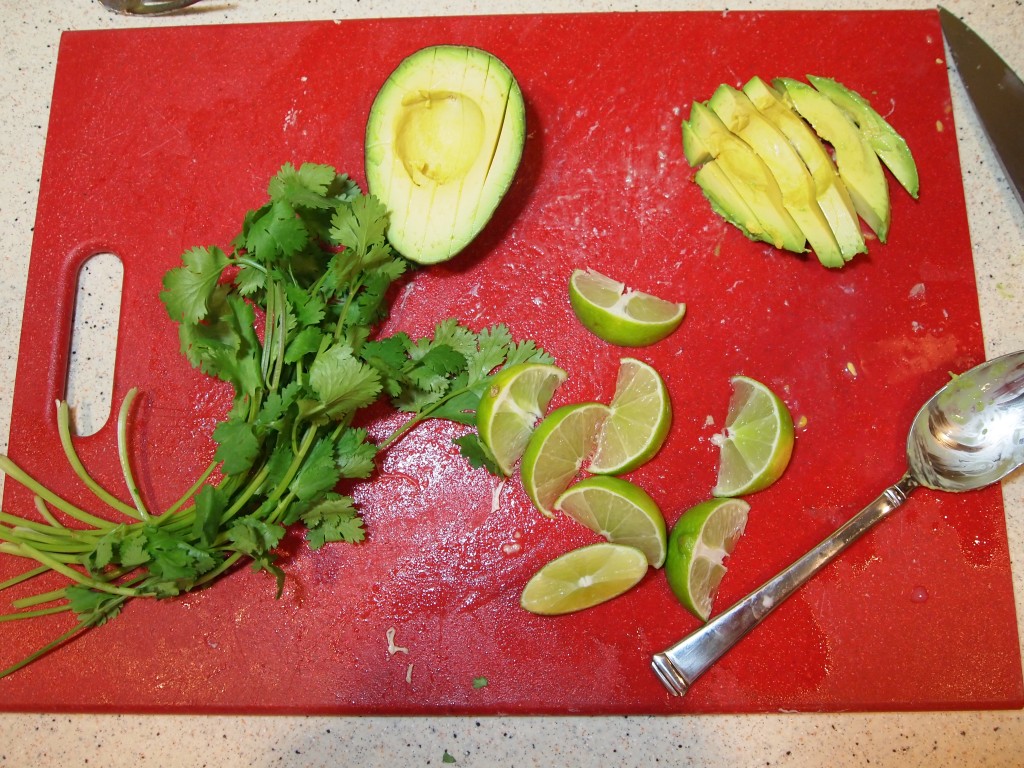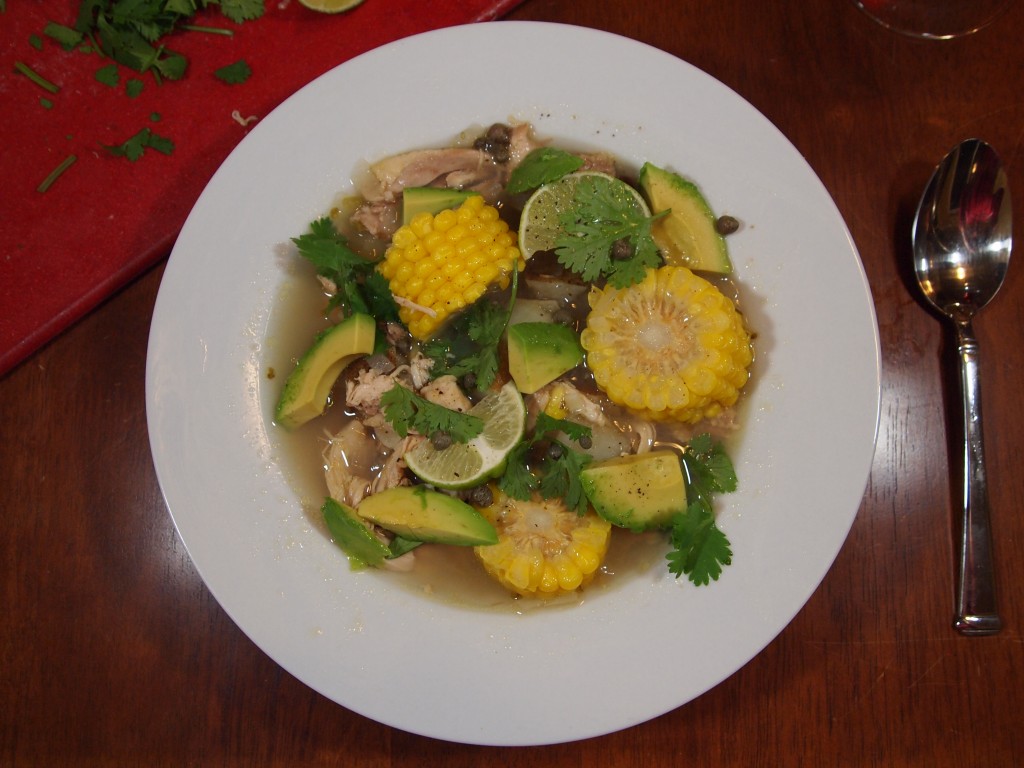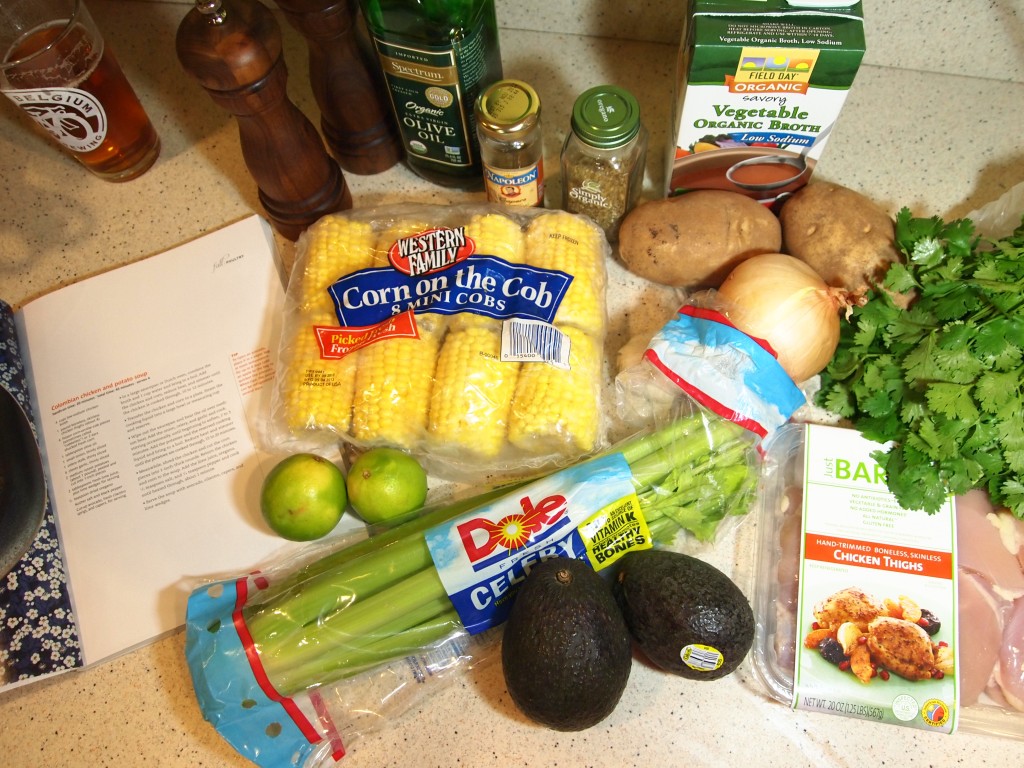 COLOMBIAN CHICKEN AND POTATO SOUP (from Real Simple)
4 cups low-sodium chicken broth (I used vegetable)
1 lb. boneless, skinless chicken thighs
4 frozen corn on the cob pieces, or 2 ears fresh corn, shucked
1 Tbsp. olive oil
1 small onion, chopped
1 celery stalk, thinly sliced
4 cloves garlic, thinly sliced
2 medium russet potatoes (1 lb.) peeled and cut into 1 inch cubes (I leave skin on)
2 Tbsp. fresh lime juice, plus lime wedges for serving
1/4 tsp. dried oregano
salt and pepper
avocado, fresh cilantro sprigs, and capers for serving
In a large, heavy bottom pot, combine the broth and 1 cup (I used 1 1/2 cups) water. Bring to a boil. Add chicken and corn. Reduce heat and simmer until chicken is cooked through, 10 to 12 minutes. Transfer chicken and corn to a plate. Reserve broth in a large bowl. Wipe out pot and heat oil over medium heat. Add celery, onion, and garlic. Cook, stirring occasionally, until they begin to soften, 2 to 3 minutes. Add potatoes and reserved broth and bring to a boil. Reduce heat and simmer until potatoes are cooked through, 15 to 20 minutes. Meanwhile, shred the chicken and cut corn into 1 inch rounds. Return chicken and corn to soup. Add lime juice, oregano, 1/2 tsp. salt, and 1/4 tsp. pepper. Cook until heated through, about 1 minute. Serve topped with avocado, lime wedges, cilantro, and capers. Serves 4, generously.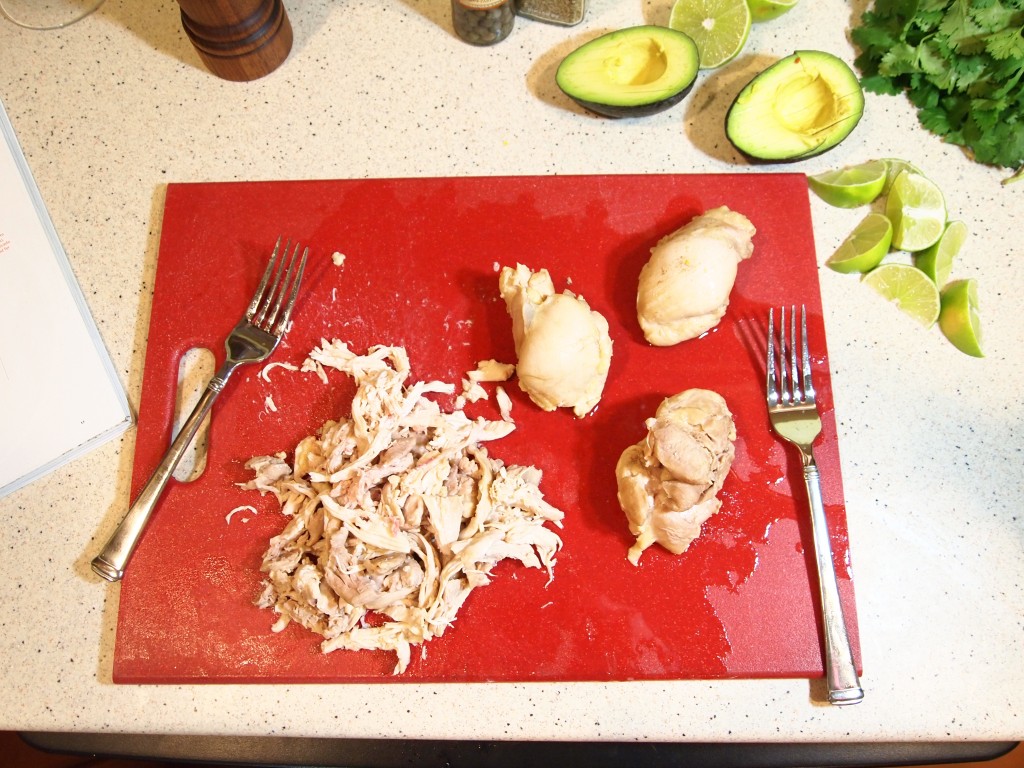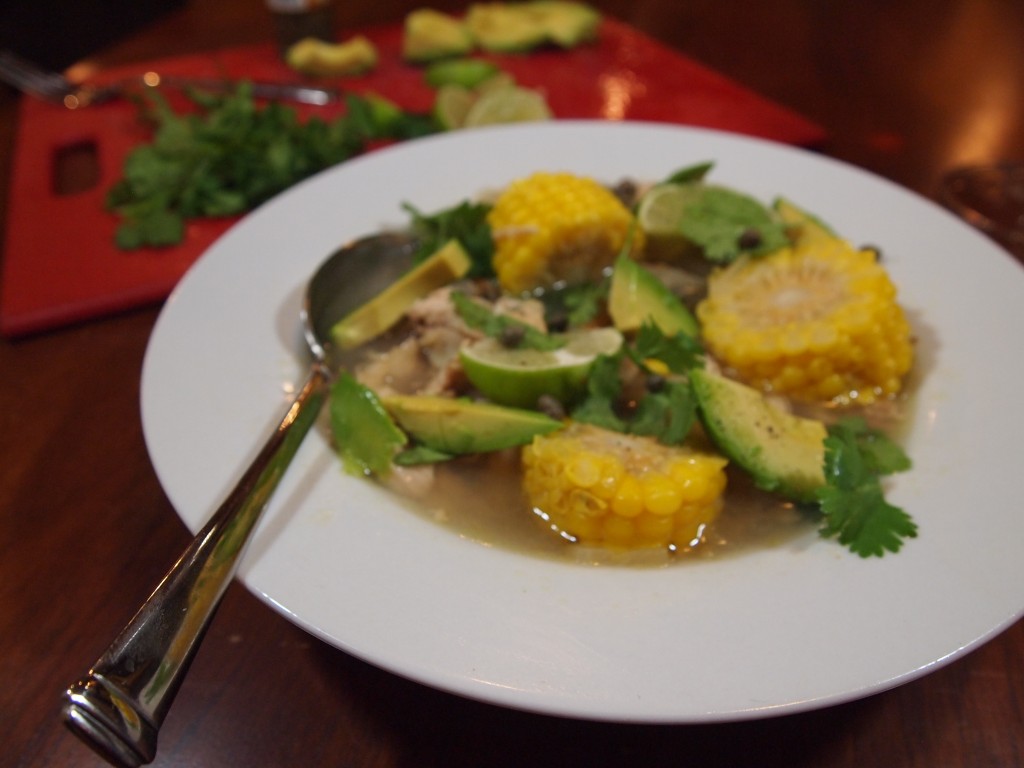 The best parts about this soup? It is hot, full of fresh vegetables, and takes less than an hour to make from start to finish. Eat it with a piece of fresh, crusty bread (we had rosemary pan au levain —nom, nom, nom — maybe I'll use leftovers to make savory French toast?) and you have yourself a divinely delicious dinner that I dare you not to take seconds of.