Friday, July 26, 2013
mediterranean quinoa salad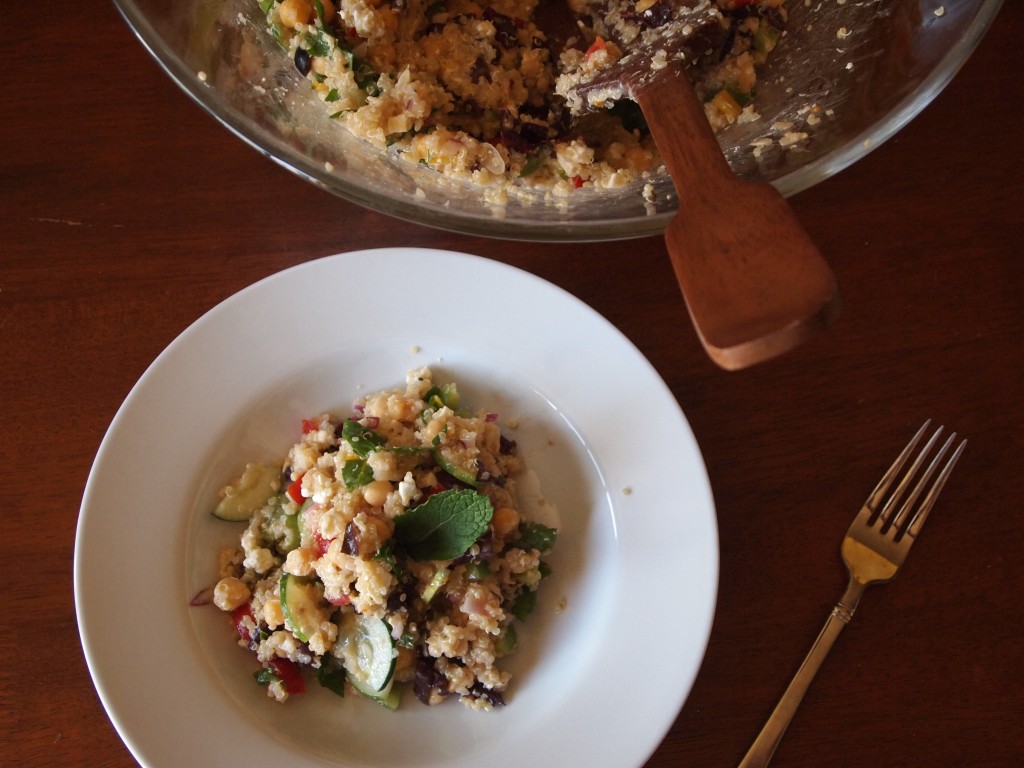 This is the yummiest lunch that I have had in quite a while. And it was so easy! And it is so perfect for summer. All the cooking that is involved is the quinoa, and that takes all of 20 minutes so you can just chop everything in the meantime and not heat up the house on a 90 degree day. It's easy enough to make for yourself (equipped with plenty of leftovers!) and tasty enough to share with company. And if said company helps make it, well, that's all the better. All good things, by my standards.
So, quinoa: it's a grain that I've really only been familiar with for a couple of years, which is apparently sooo good for you. It's loaded with antioxidants, monounsaturated fat, and protein, unlike other grains. It also has anti-inflammatory properties and small amounts of Omega 3 fatty acids. Pretty cool for a little seed, no? Maybe I should start eating more of it…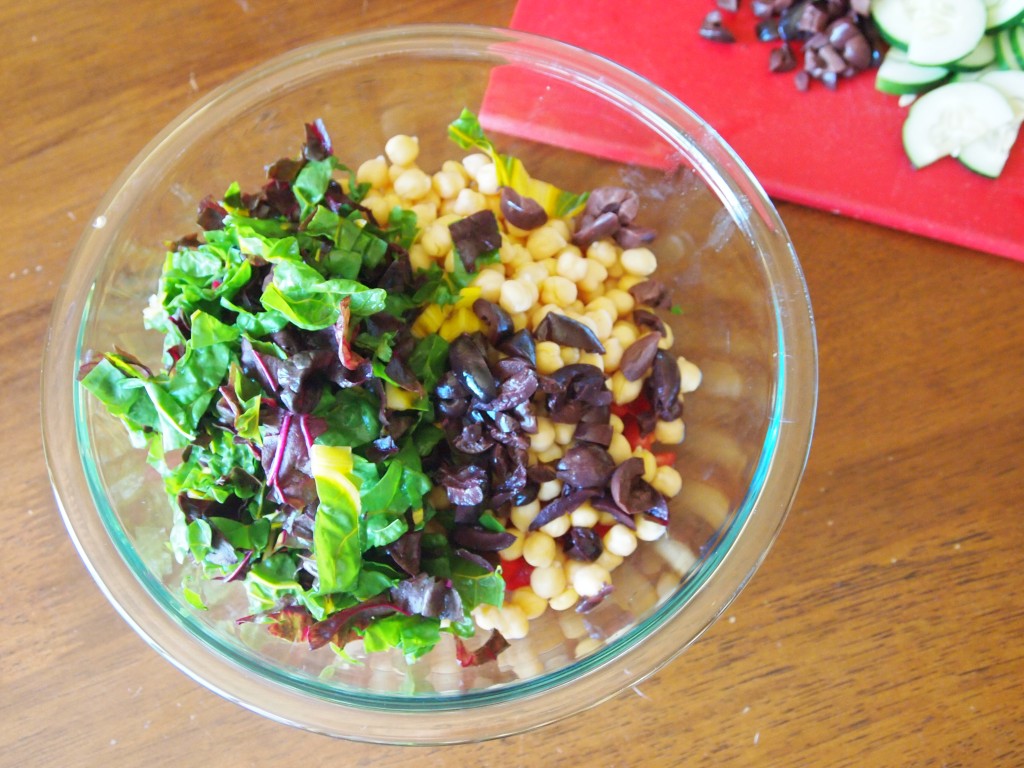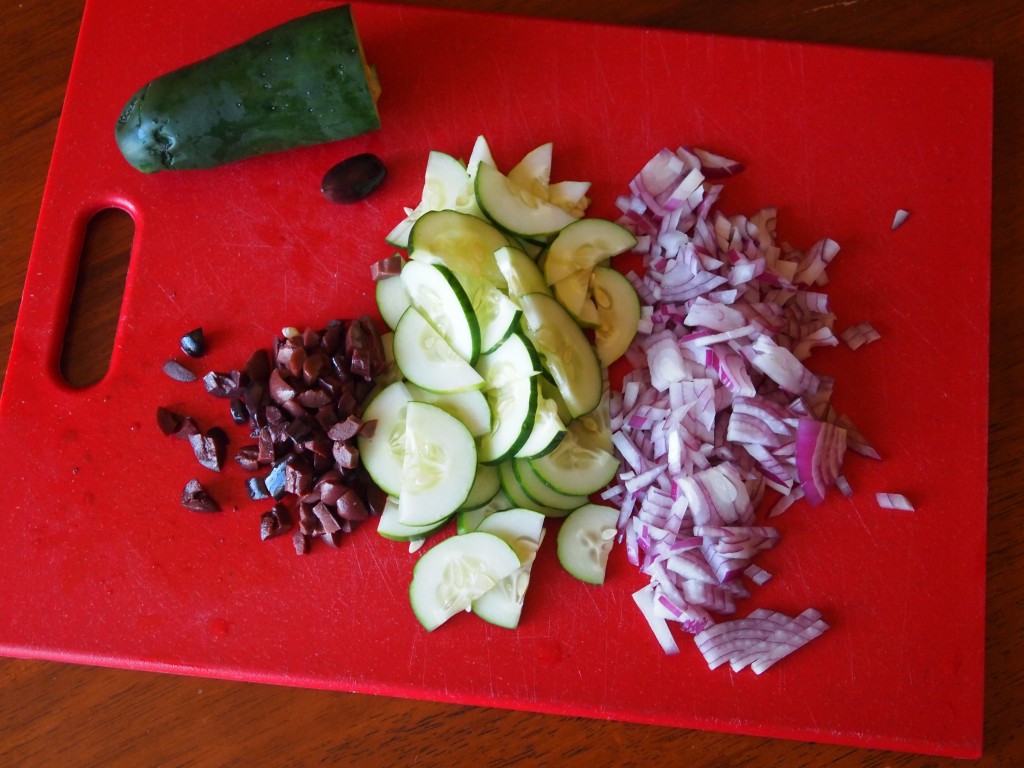 MEDITERRANEAN QUINOA SALAD
2 cups quinoa
4 cups water
extra virgin olive oil
1 bell pepper
5 oz. grape tomatoes, chopped
2 leaves rainbow chard, chopped
1/2 red onion, finely chopped
1/2 cucumber, chopped
1 15 oz. can chickpeas, rinsed
15 Kalamata olives, chopped
16 oz. crumbled feta
1 Tbsp. fresh oregano, chopped
15 small mint leaves, chiffonade
1/2 cup extra virgin olive oil
1/4 cup white wine vinegar
salt and pepper to taste
Put a medium size pot over medium heat. Rinse quinoa in a fine mesh strainer or with cheesecloth if you don't have a strainer fine enough. Add a dash of oil and quinoa to the heated pot and toast for about two minutes, until excess water has evaporated and quinoa begins to become fragrant. Add water and bring to boil. Cover and reduce heat to simmer for 15 minutes. Remove from heat and let sit, covered, for 5 minutes. (See how to cook quinoa here.) In the meantime, chop all veggies and herbs and set aside. Fluff quinoa with fork and transfer to a large bowl. Mix oil and vinegar into warm quinoa, then toss in veggies, herbs, and feta. Season with salt and pepper to taste. Serve topped with a chiffonade of mint. Makes about 6 entrée servings or many more side dish servings.