Thursday, July 11, 2013
go to oatmeal
Well hello again! I have missed you, dear internet. To those of you who have been looking, I'm sorry I have been MIA for so long. Between house guests and summer playtime, I have been busy elsewhere. But thank you for your continued interest; thank you for reading. I'll try not to fall victim to the dreaded blogging trend of growing weary of writing and letting said blog fade into fond memory. You know what I mean.
Summer is in full swing here in Montana. I have been swimming in the rivers, biking and climbing nearby trails and crags, and doing cool house stuff — my most recent project being restoring an old iron bed frame that I found at a local antique store. Puppy has been running like a wild woman through the woods, following me the whole time, happily exploring the newest corner of this giant playground we live in and finding ways to get hurt far too often. But so is puppy life, I suppose.
When I have been cooking, I have been too HUNGRY to be patient for pictures! So running out of my standard breakfast of boxed cereal afforded me an opportunity to take these pictures and reconnect with you. I bring you: my go to prep for old fashioned oatmeal.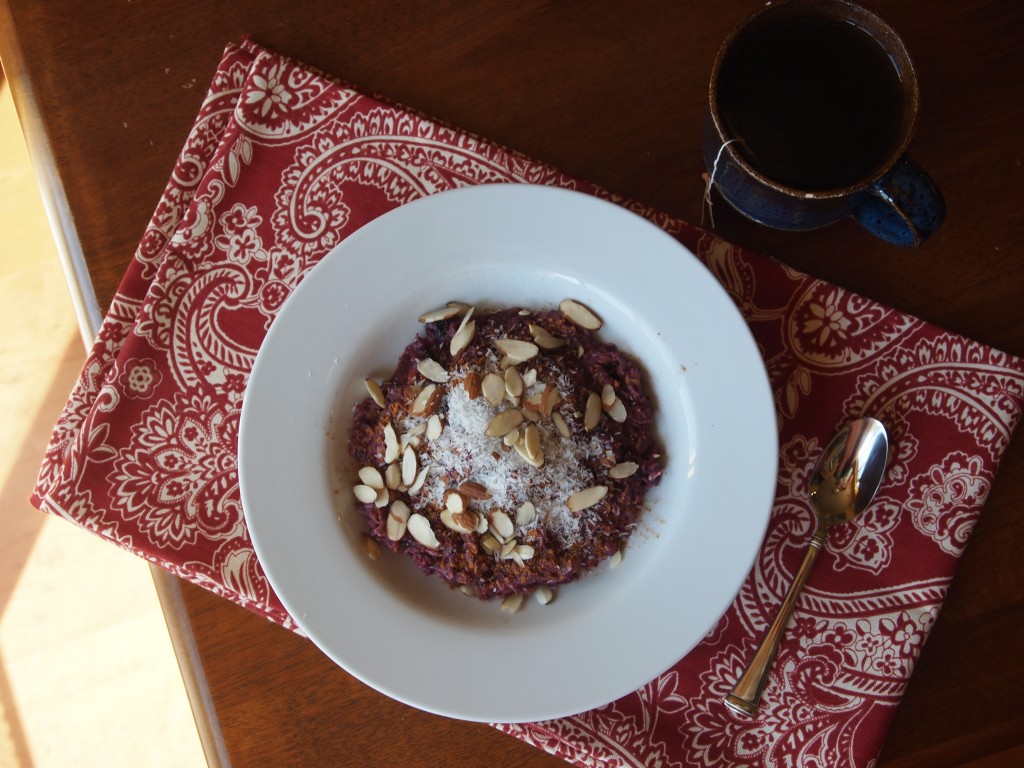 GO TO OATMEAL
1 1/4 cups water
dash of salt
3/4 cup old fashioned oatmeal
3/4 cup mixed berries (I used a blend of blueberries, raspberries, and blackberries)
ground cinnamon
shredded coconut
sliced almonds
milk
Place water and salt in a small saucepan. Bring to a boil. Add oatmeal and cook for 2 minutes. Add berries and cook for an additional 5 minutes. Empty contents into a bowl and top with cinnamon, coconut, and almonds (brown sugar, too, if you want to sweeten things up a bit). Douse with milk and enjoy. Makes one serving.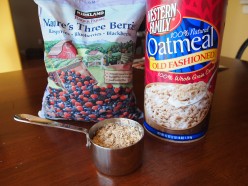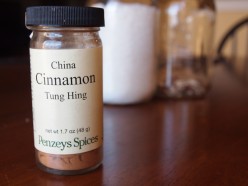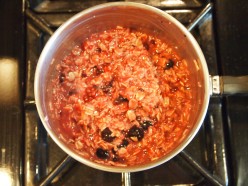 I love this prep of oatmeal. It is so simple but so tasty. If you like this recipe, you may also enjoy breakfast bulgur wheat. What's your favorite way to make oatmeal? Let me know in the comments below!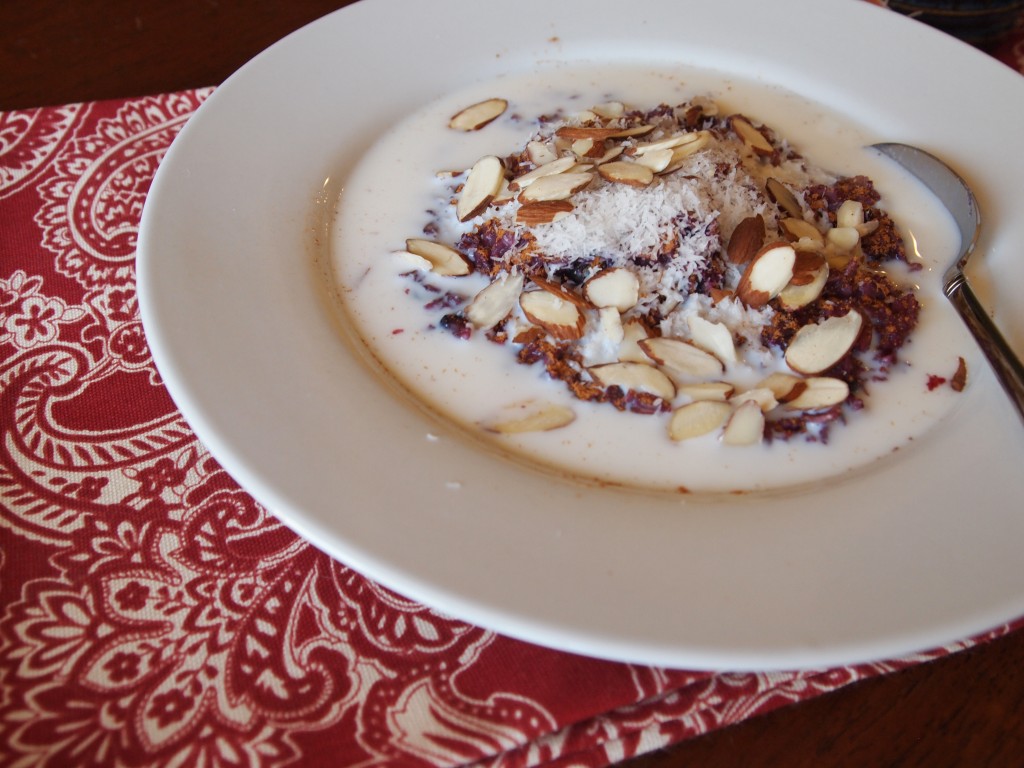 Purple oatmeal and purple milk (YESSSSS!). Good 'til the last bite. So long for now, internet. May we meet again soon!