Tuesday, March 5, 2013
carrot layer cake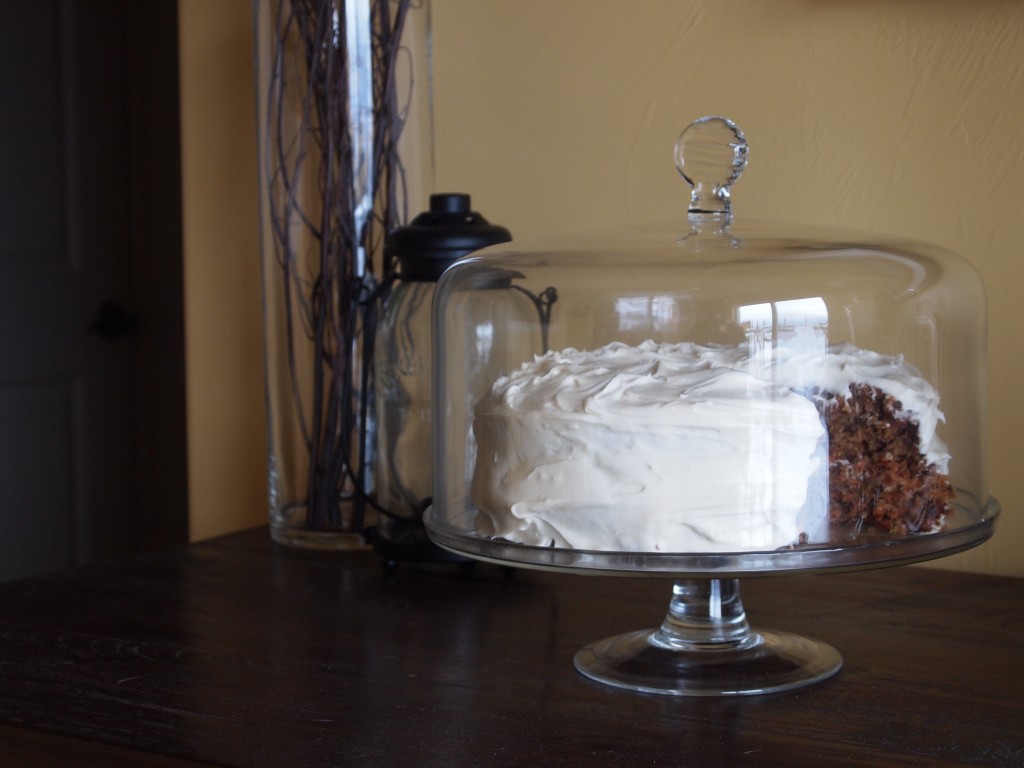 The main reason why I made this cake was not because I had a hankering for some carrots and cream cheese, but because I wanted a reason to show off my beautiful new cake stand I got for Christmas (thanks John and Marge!) and have not yet had an opportunity to put to use. Isn't it pretty? I'm going to have to start making a lot more fancy cakes, or at least piling up some cookies inside for daily use. Sorry about the weird reflection from the sliding glass door in the cake stand dome. I'm still working on this whole "photography" thing.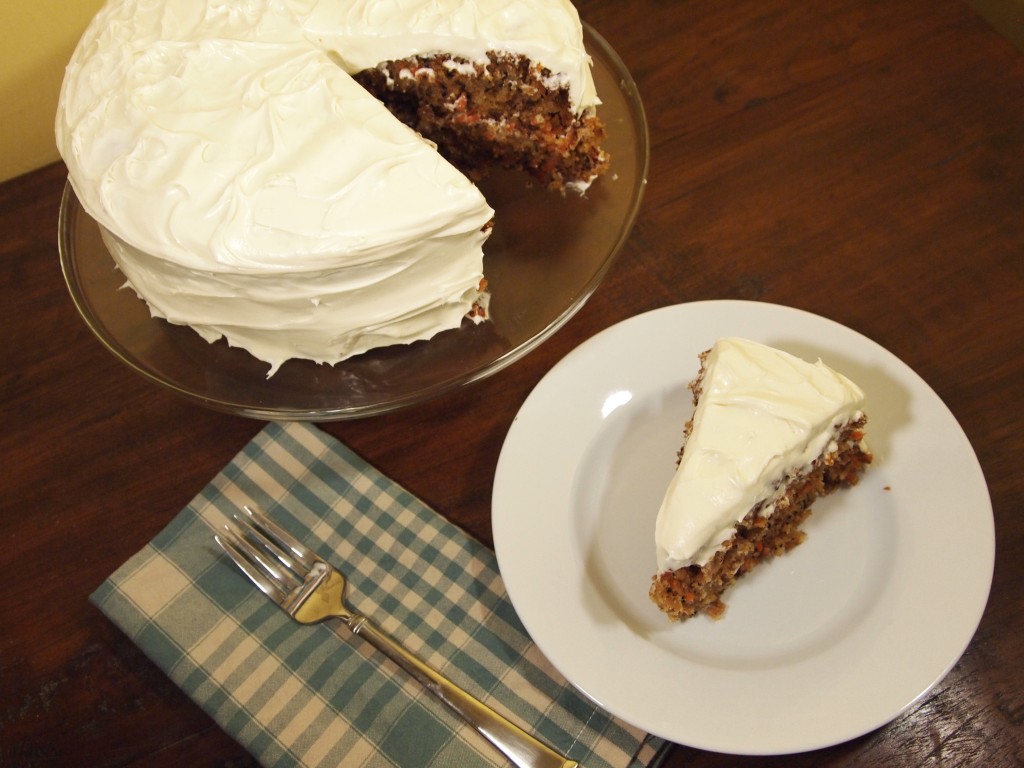 •    •    •     
I also really dropped the ball on this picture. PAC-MAN looks hungry. Hungry for some lemons, or maybe some slices of bananas, or some other small yellow circular food item. But now this will have to do.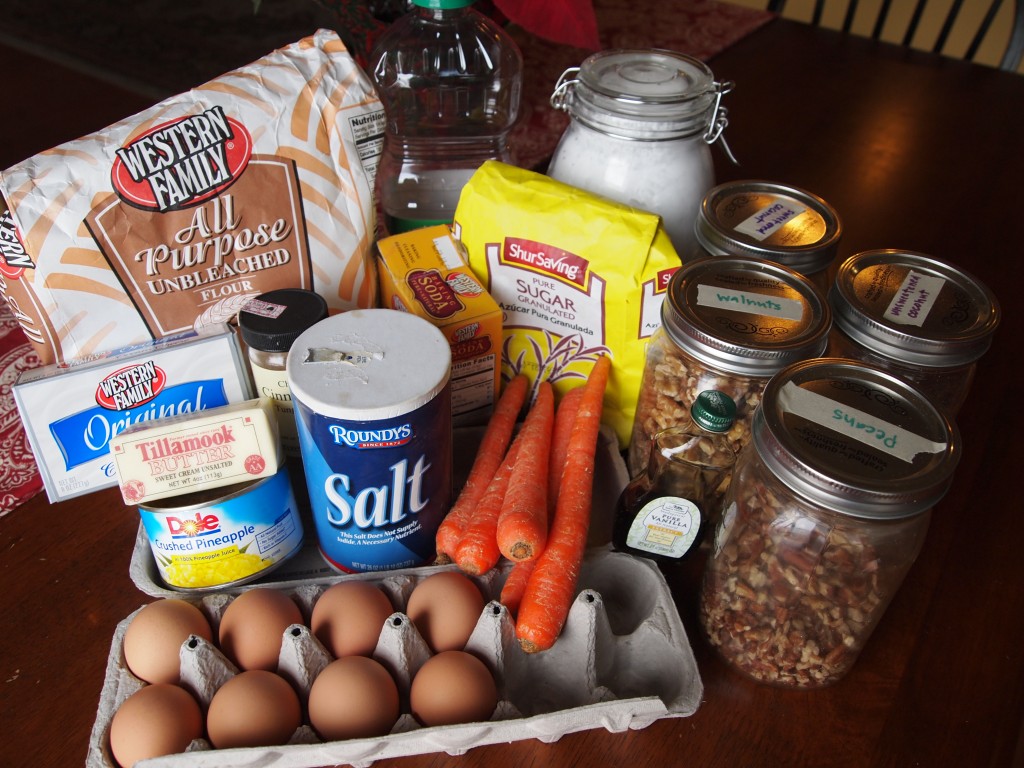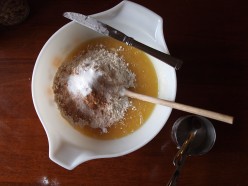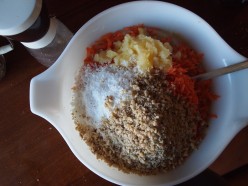 CARROT LAYER CAKE (Recipe adapted from my Mom's church cookbook, Feed My Lambs)
1 cup vegetable oil
1/2 cup coconut oil
1 3/4 cups sugar
3 eggs
2 tsp. vanilla
2 cups all-purpose flour
2 tsp. cinnamon
2 tsp. baking soda
1 tsp. salt
3 cups fresh grated carrots
2 cups unsweetened flake coconut (I used about 3/4 cup sweetened flake coconut + 1/2 cup unsweetened finely grated coconut because I ran out of larger flake. Oops.)
1 8 oz. can crushed pineapple
1 cup chopped walnuts
1 8 oz. package cream cheese, room temperature
1/2 cup butter
3 cups powdered sugar, sifted
2 tsp. vanilla
Preheat oven to 350 degrees. Combine oils, sugar, eggs, and 2 tsp. vanilla; beat well. Add dry ingredients to wet and mix. Add carrots, coconut, pineapple with the juice, and nuts. Mix well. Grease and flour two 9 inch round baking pans and divide cake mixture evenly between the two. Bake for 40-45 minutes, until a toothpick inserted in the center comes out clean. Remove from oven and cool for 5 minutes in pans, then turn out onto a wire rack to cool completely. Once cake has cooled, combine cream cheese, butter, powdered sugar, and remaining vanilla, beating well. If cakes are slightly mounded, cut off top portion of one 9 inch cake to create a flat work space. Turn that bottom cake over, so the side you cut is on the bottom. This makes it easier to spread the frosting without getting loads of crumbs in it. (Not skimping on the frosting helps quite a bit too.) Generously dollop frosting and spread it over the now top of your bottom layer.  Place second cake on top of frosting. Use remaining frosting to cover top and sides of your layer cake.
*If you are frosting on a platter to present on, use strips of parchment or waxed paper to slide under the cake and catch any loose frosting. Remove the paper when finished and your plate is still perfect.*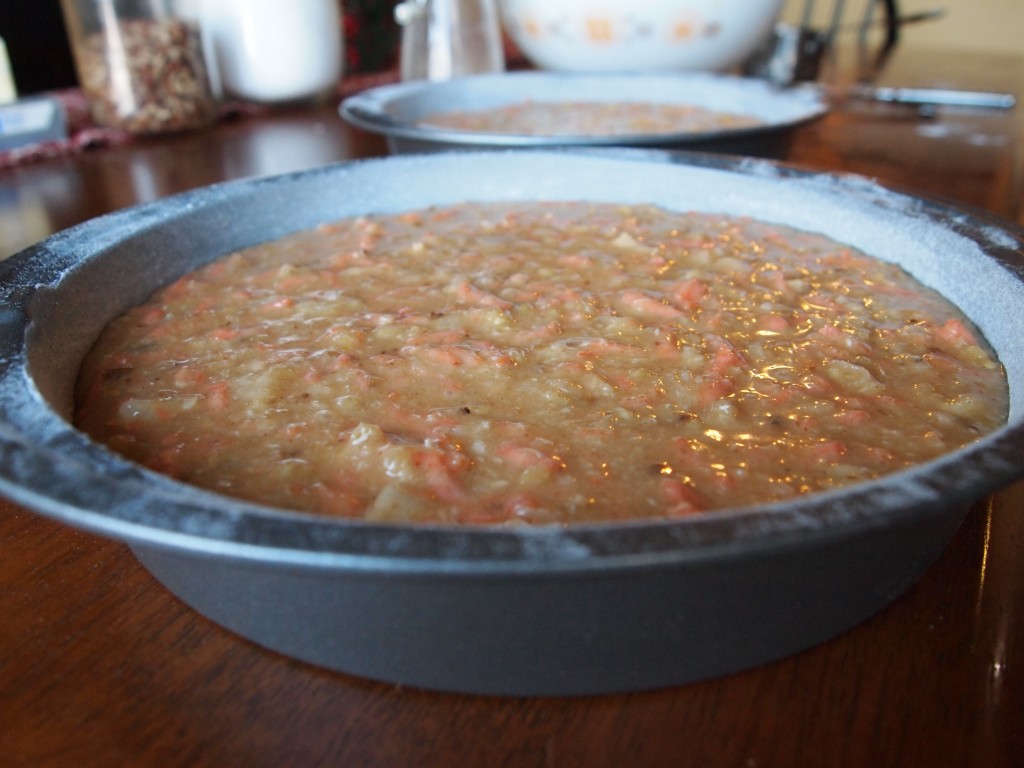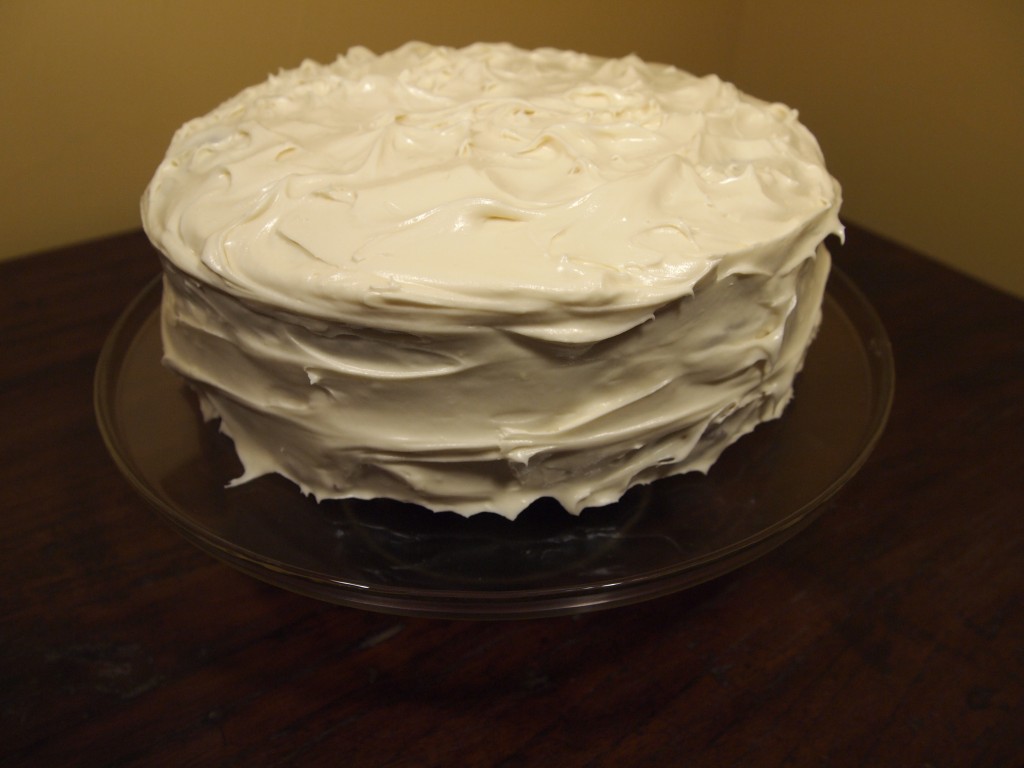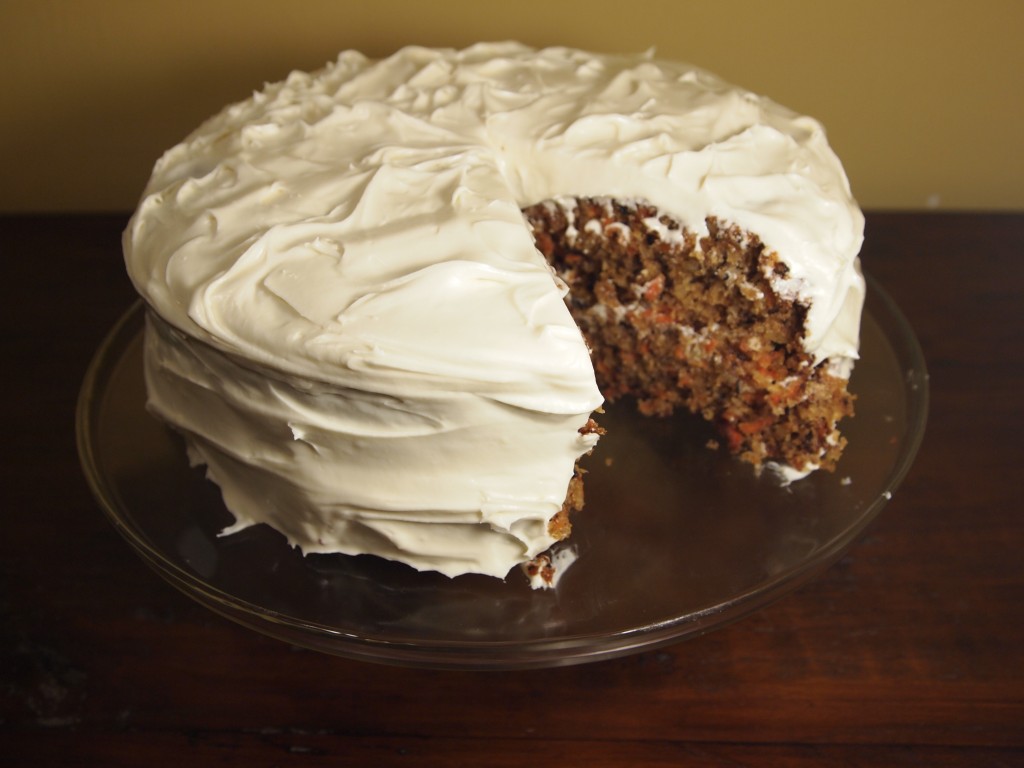 My center frosting layer isn't very visible. I could have used at least twice as much frosting to set upper and lower apart. I swear it's a layer cake!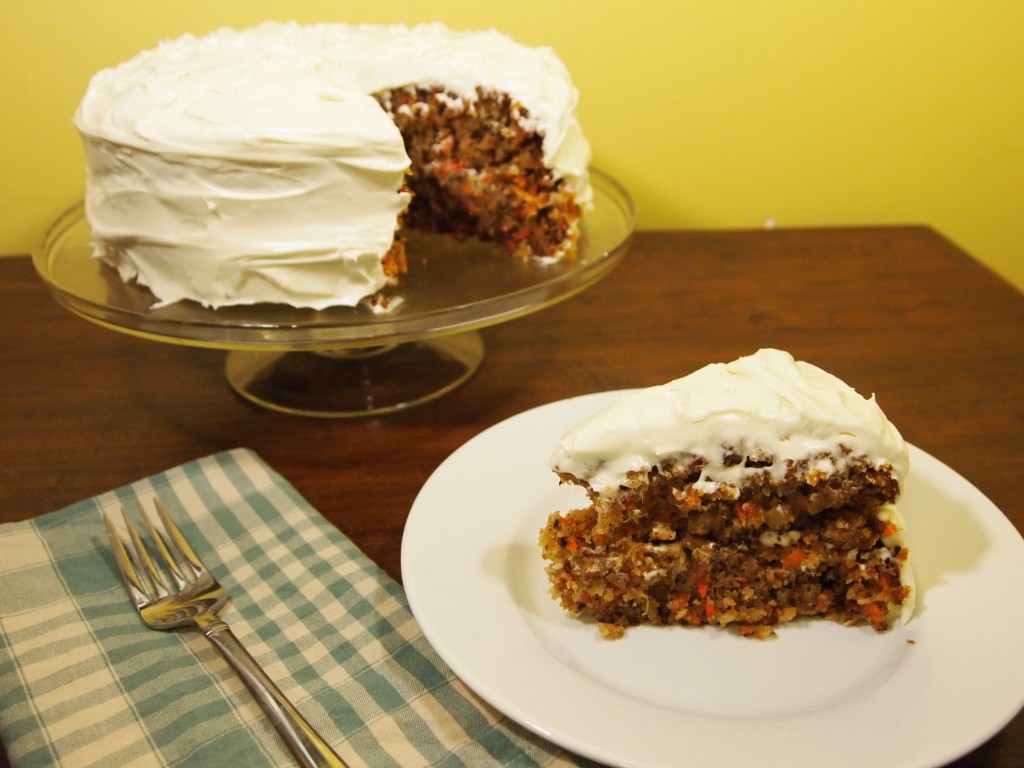 This cake is really rich and delicious. And it's "good for you" because it has carrots and coconut and pineapple (oh my!). OK, maybe not good for you, but at least there are some vitamins hanging out with the sugar! I love me some veggies in my desserts — zucchini, pumpkin, carrot, what's next!? — and if you do too, this is definitely worth a go.