Tuesday, February 5, 2013
chicken mole quesadilla with salsa verde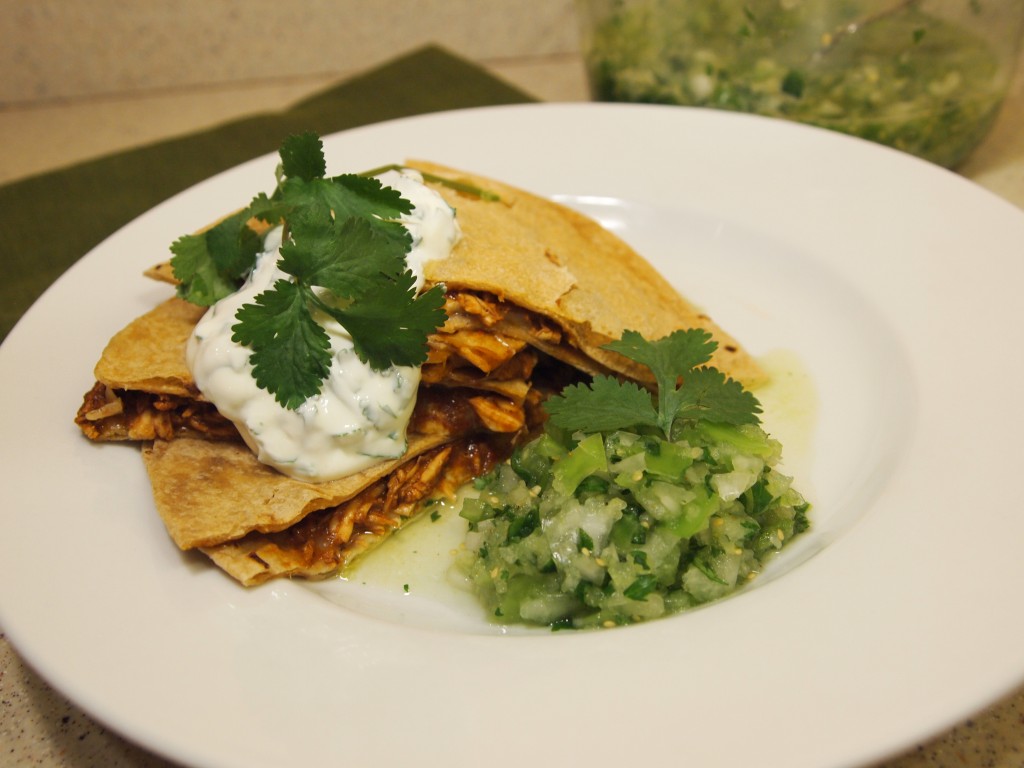 I used to be a huge football fan. The Vikings were my team of choice. I kind of wish I could say I still was a huge Vikings fan, but the truth is, I have other things I'd rather do with my time these days than watch football. Sure I'll catch part of a game here and there, but I no longer plan my Sundays around a 12:25 kick-off. And watching a team that I have nothing vested in (aka not the Vikings) doesn't really do it for me. But if it were the Vikings who played Sunday you could be sure that I would be glued to the tv with my number 84 Randy Moss t-shirt, my lone Vikings memorabilia, on! I'm sorry Vikes, we've had some good times, but I've moved on. Now you're just some team that I used to know.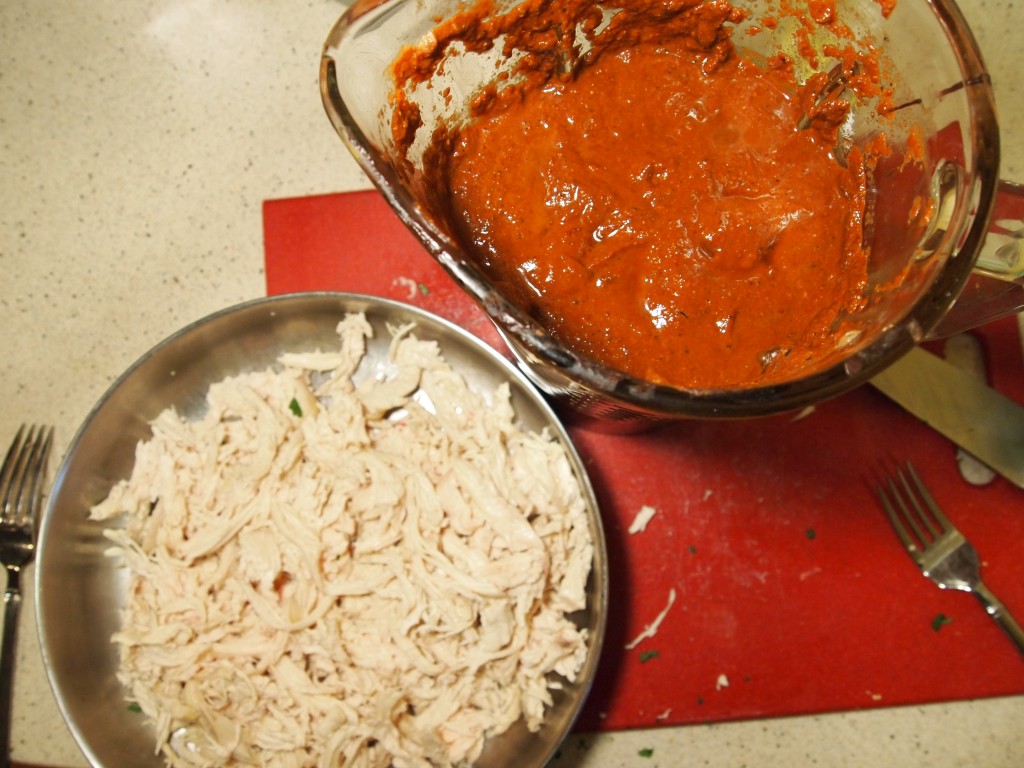 A couple of highlights from Sunday: Beyoncé. An exciting second half. Yummy snacks.
Every Tuesday the restaurant I work at runs a pulled pork quesadilla special with a little mole, pepperjack cheese, queso fresco, a drizzle of cilantro lime sour cream, and a side of salsa verde to slather over everything. That salsa verde is so fricking good. I wanted to make it to snack on for the Super Bowl, and naturally I needed a vehicle to eat the salsa verde, so I just lifted the whole idea. The result? Chicken and mole 'dillas with pepperjack and queso fresco, cilantro lime sour cream, and salsa verde. It took about three hours to make all of this, which was way longer than I was expecting but it was worth it. They were so good!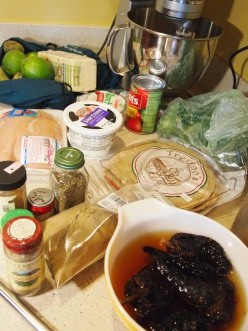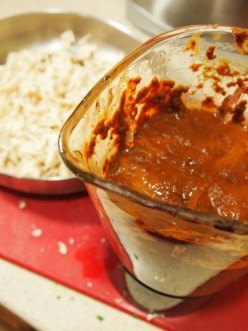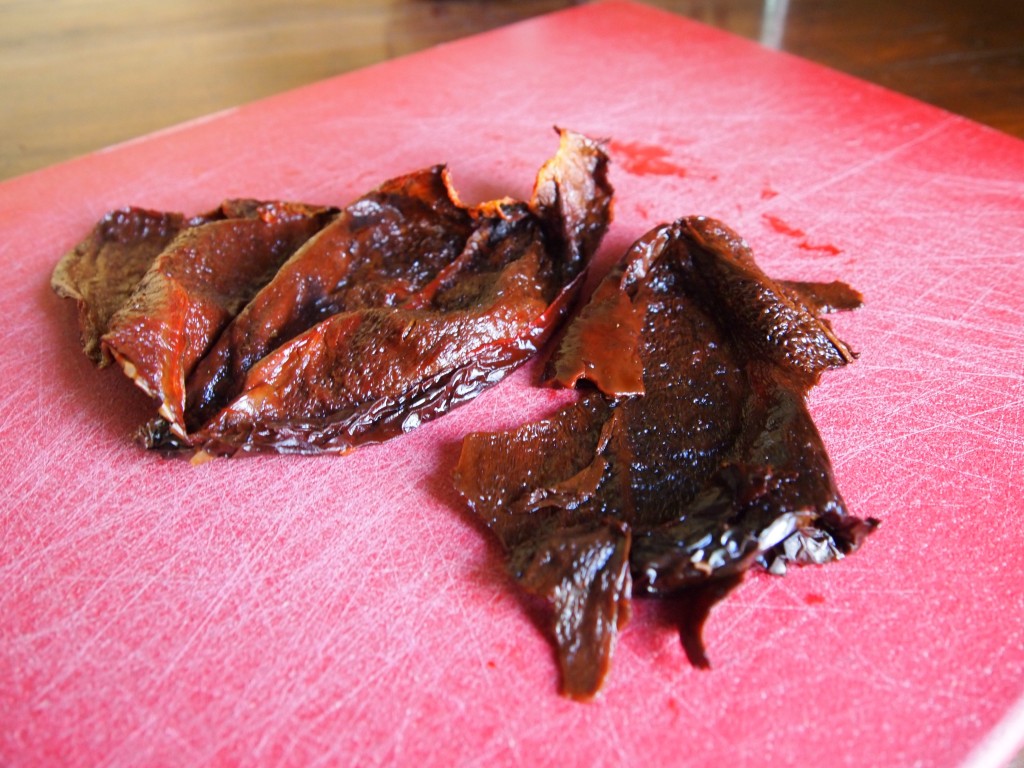 MOLE SAUCE (from David Lebovitz's blog archives)
5 dried ancho chiles
1/3 cup sliced almonds
1 small onion, chopped
1-2 tomatoes, peeled seeded and chopped (I used most of a 14.5 oz can of peeled and seeded tomatoes)
1/4 cup raisins or diced prunes (I used raisins)
1 Tbsp. tasted sesame seeds
1 clove garlic, chopped
1/4 tsp. each: cinnamon, corriander, ground cloves, cumin, ground anise seeds, dried oregano
3/4 tsp salt, or to taste
fresh ground pepper
1 cup water (more as needed)
1 oz unsweetened chocolate, melted
Soak chiles in hot water until soft, about 30 minutes. Make sure they stay submerged (I used a metal strainer to keep 'em down). In a small skillet sauté onions until soft and translucent. Add garlic, sauté another minute, then add spices and herbs. Cook, stirring constantly for 30 seconds then remove from heat. In a blender, grind together almonds, onion mixture, tomatoes, raisins, sesame seeds, salt, pepper, and water. Puree until smooth. Remove seeds, stems and skins from anchos (the original recipe says to pass the anchos through a food mill but I did this by hand). Blend chiles and chocolate into mole. If needed add more water to make sauce a pourable consistency.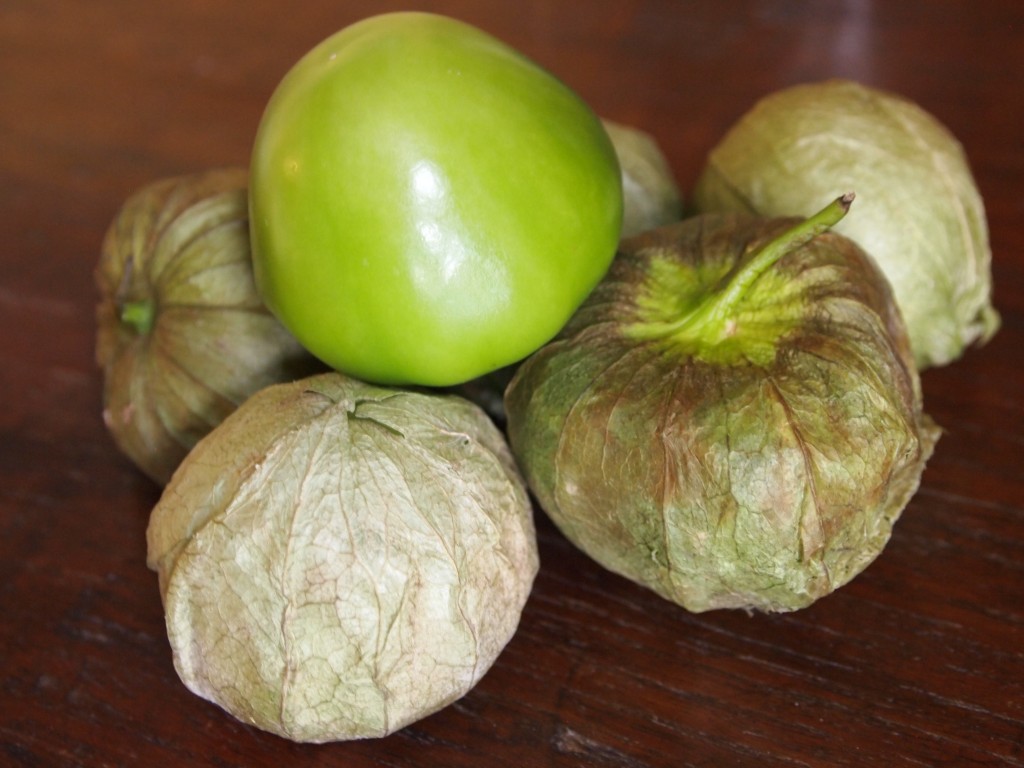 SALSA VERDE
6 tomatillos, chopped
1 small white onion, chopped and rinsed
about 1/4 cup cilantro, chopped
juice from 1 1/2 limes1/4 tsp. season salt
Put all chopped ingredients in a blender and pulse about 15 times. Turn out into a serving bowl. Done! *I learned the rinsing the onion before adding it to the salsa from a Mexican PBS cooking show. It takes away some of the sulfuric acid which is responsible for making your eyes water when you cut the onion and also gives a stronger onion flavor. So rinsing makes for a milder onion.*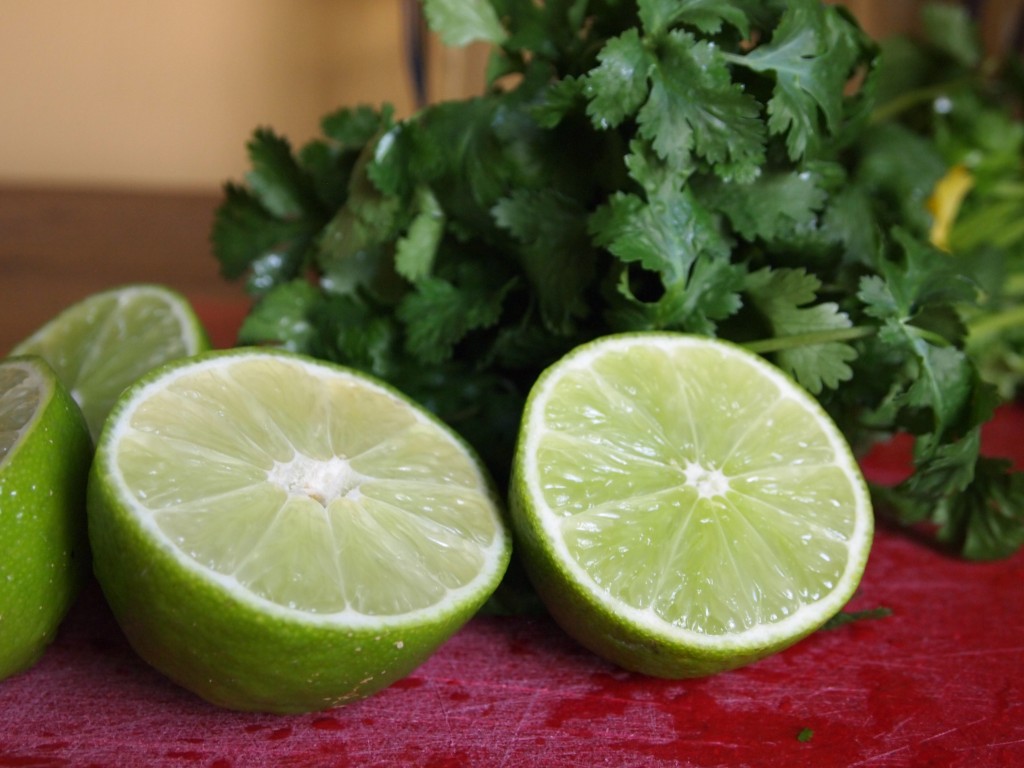 CILANTRO LIME SOUR CREAM
16 oz sour cream
1/2 cup cilantro, chopped
juice from 1/2 a lime
Mix all ingredients. Done!
CHICKEN MOLE QUESADILLA
2 boneless, skinless chicken breasts
1/2 mole sauce from above recipe
10 whole wheat tortillas (or your favorite tortillas)
1 lb pepperjack cheese, grated
queso fresco
Heat a couple inches of water in a large skillet over medium high heat. Add chicken breasts. Poach for 15 minutes, or until chicken is cooked through. Drain and let cool slightly, until it is cool enough to handle. Shred chicken using 2 forks. Mix in 1/2 of the mole and keep chicken warm on low heat on a back burner. Put another non-stick skillet over medium heat. Place one tortilla in skillet. Top with 1/5 of chicken mixture, sprinkle generously with pepperjack, add a little queso fresco for a little creaminess. Place another tortilla on top. Cook 4 minutes, enough to brown the tortilla, flip and cook 4 more minutes. Remove from skillet and cut into quarters. Continue assembling quesadillas until all 5 are done. Serve with salsa verde and cilantro lime sour cream. Makes 20 pieces or enough for about 10 friends at a Super Bowl party.