Friday, January 18, 2013
millet muffins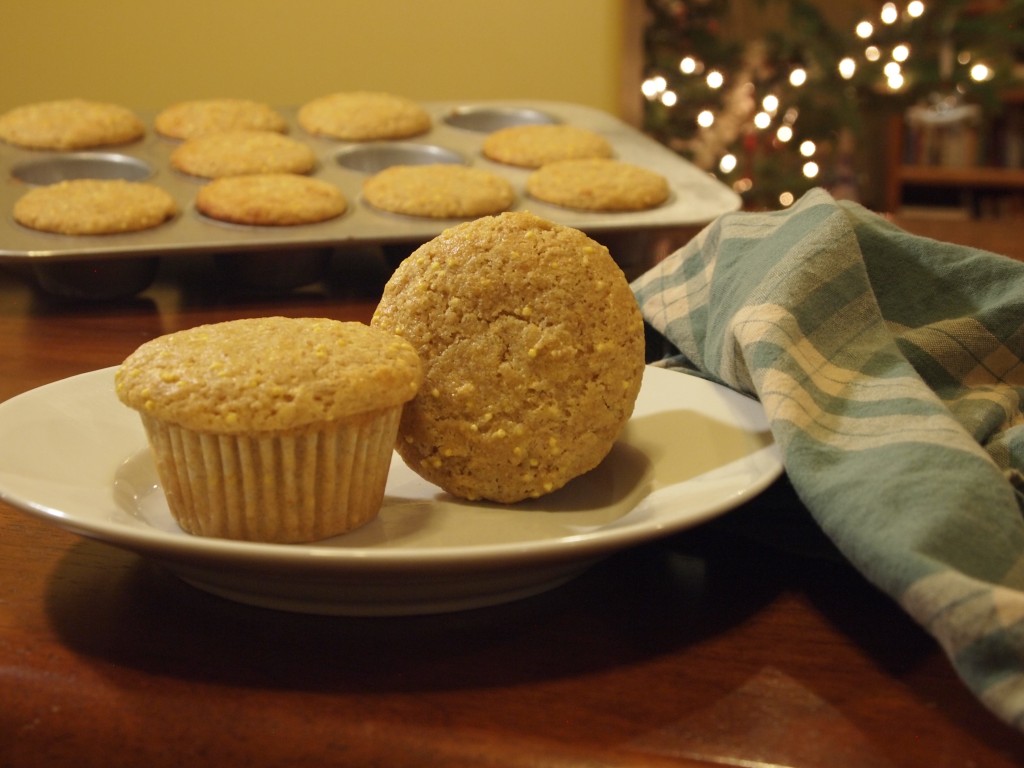 Brrrrrr-hrrrrrrr. It has been cold here this past weekend. Like when-I-went-skiing-last-Friday-it-was-negative-13-degrees-so-watch-out-for-frostbite cold. Like I-just-got-beautiful-new-ski-boots-and-love-them-so-much-but-I-opted-for-my-old-crappy-boots-when-I-went-skiing-last-Saturday-because-it-was-too-cold-to-wear-them cold. Now that's cold. See, my wonderful husband (whom I love very much) got me the best Christmas present ever — shiny, new AT boots! I've been skiing in boots that are too big, sacrificing coveted control for comfort and when my buckle broke last season, it meant the perfect reason to upgrade. Of course, I wanted to try my new boots right away, but that meant heading out in sub zero temperatures, which is cold in any circumstance, but with super tight new ski boots, it's unbearable. I thought my feet were going to fall off (thankfully, they did not). In the few turns I did make, it was so much easier to ski. Yay! So I wore them shoveling snow, walking the dog, and ice climbing in Hyalite in an effort to break them in so I can wear them skiing. They are wonderful. I love my boots.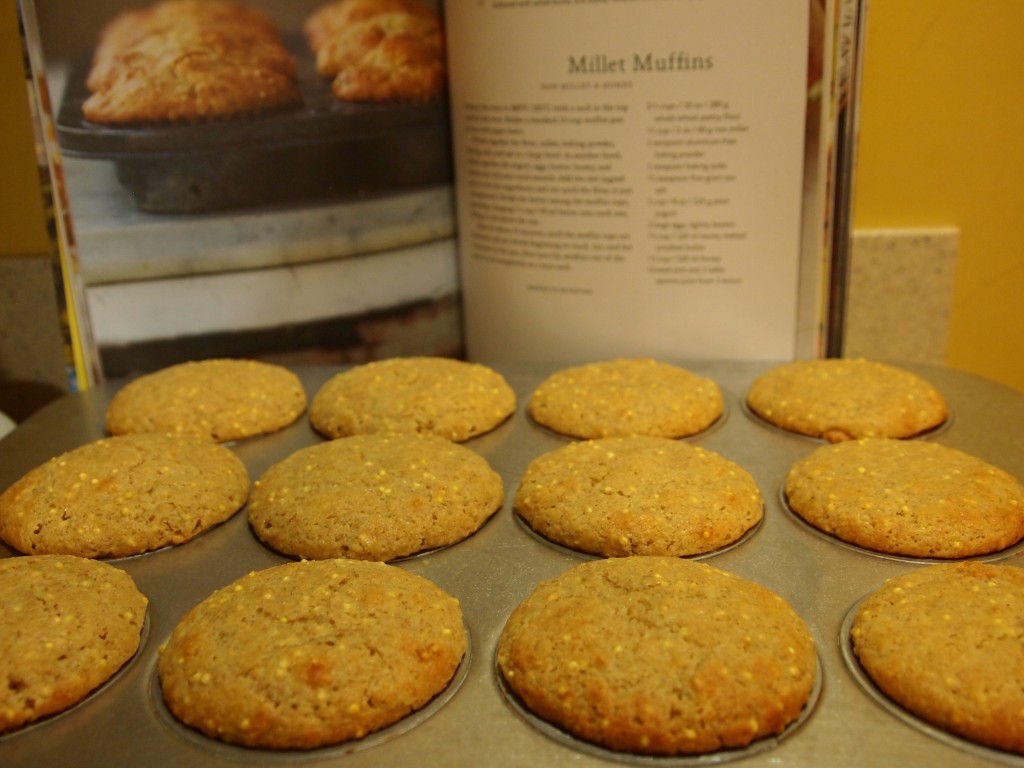 During this deep freeze, you just want to eat comfort food to stay warm and happy. What's more comforting that breakfast? I love breakfast. It has the best food of all the meals. So we had breakfast dinner the other night consisting of these delicious millet muffins, a frittata — probably the prettiest thing I have ever made —  that I unfortunately did not take any pictures of, and (of course) Irish DECAF coffee. Nom nom nom.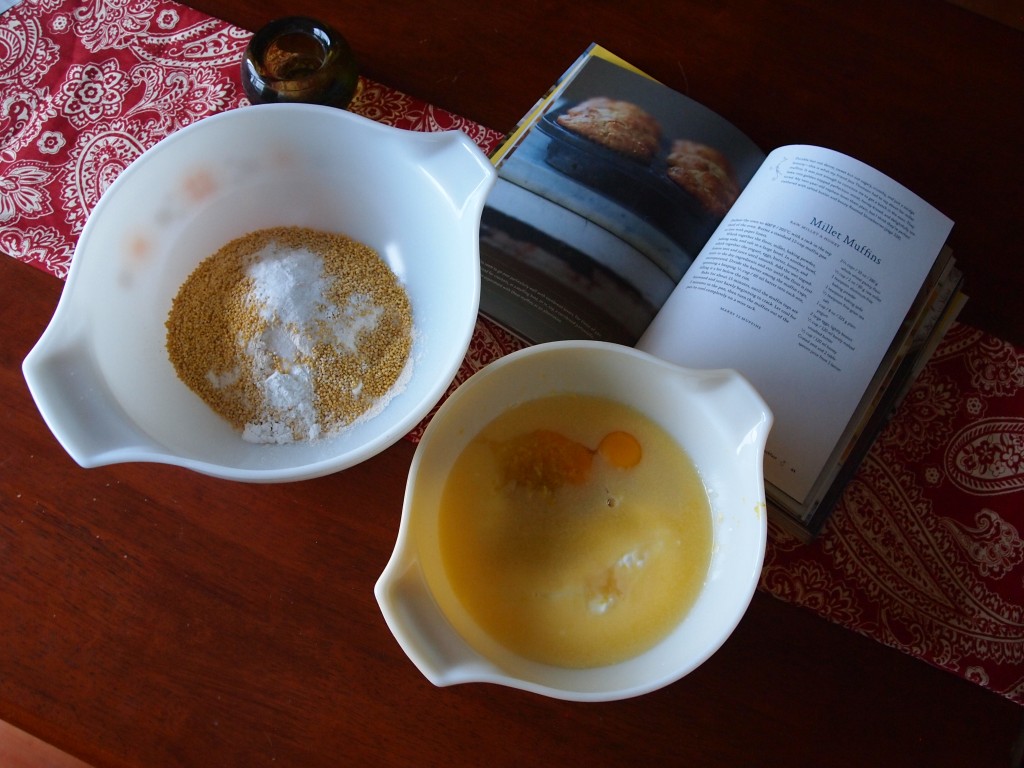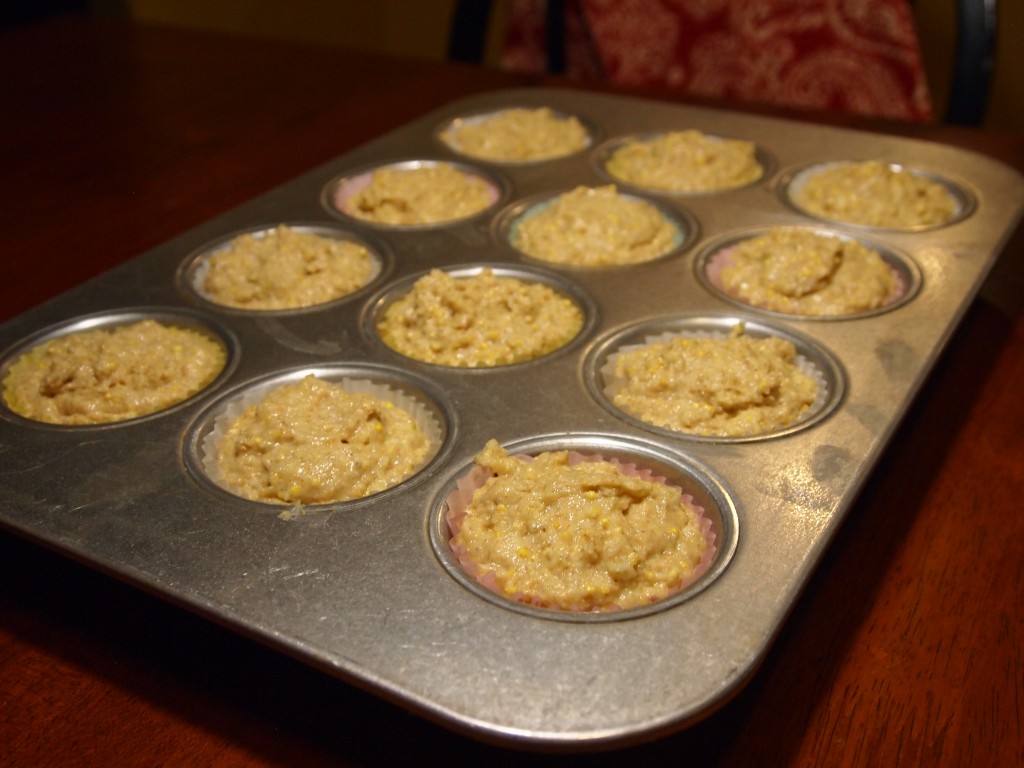 I know that I am kind of obsessed with Super Natural Everyday but how can you not be? Everything in this book is amazing, and these muffins are no exception. The millet lends a little texture to these lightly sweet, lemony muffins.
MILLET MUFFINS (from Super Natural Everyday by Heidi Swanson)
2 1/4 cups whole wheat pastry flour
1/3 cup raw millet
1 tsp. baking powder
1 tsp. baking soda
1/2 tsp. fine-grain sea salt (I used table salt)
1 cup plain yogurt
2 large eggs
1/2 cup barely melted unsalted butter
1/2 cup honey
grated zest and 2 Tbsp. juice from one lemon
Pre-heat oven to 400 degrees with rack in top 1/3 of oven. Butter a standard muffin pan or line with paper liners (I'm all about not creating excess waste, but I've never had luck with the butter/oil method. It's much cleaner and easier to just use the papers). Whisk together flour, millet, baking powder, baking soda, and salt in large bowl. In another bowl, whisk together yogurt, eggs, butter, honey, lemon zest, and juice. Add wet ingredients to dry and mix until flour is just incorporated. Fill muffin cups to just below the rims. Bake for about 15 minutes, until the tops are golden and starting to crack. Let cool in pan for 5 minutes and turn onto a wire rack to cool completely. Makes 12 muffins.