Monday, November 26, 2012
spritz cookies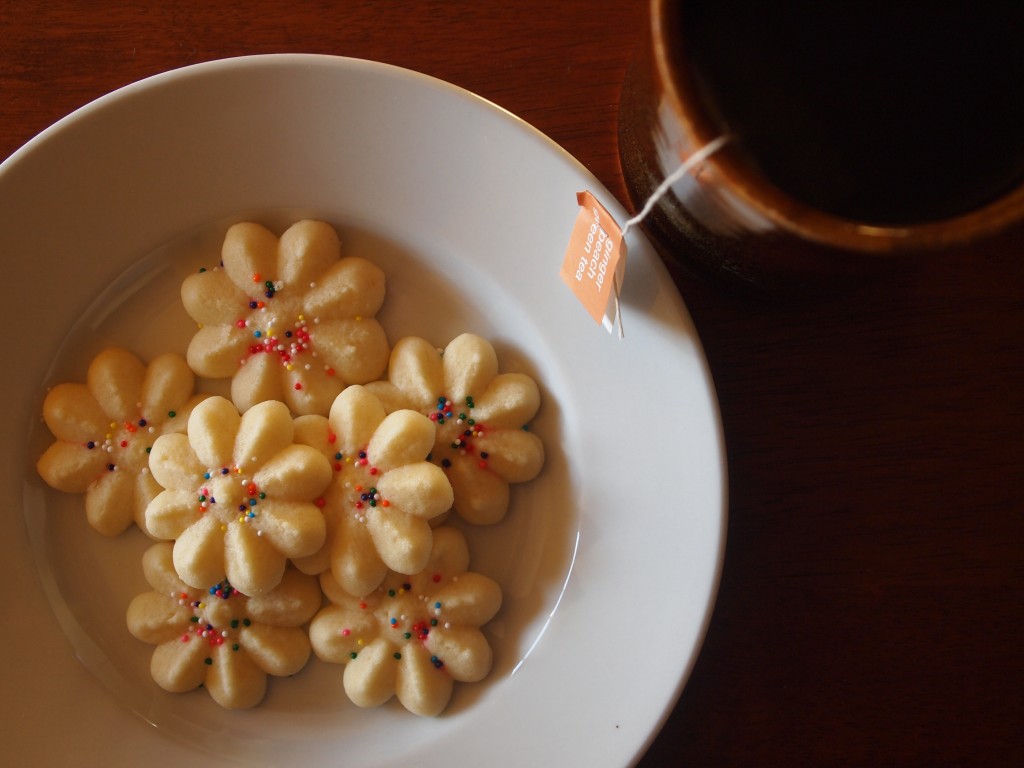 Hi everyone! I hope you all had a wonderfully long holiday weekend, full of food, fun, and family. We had a great day here. It started with a snowy walk in the mountains to whet the appetite (and check out the ice in Hyalite!). When we got home, we put the chicken in the oven to roast (turkey seemed a bit excessive for two) and it only took two hours (!!!) to cook. What a wonderfully easy Thanksgiving it was.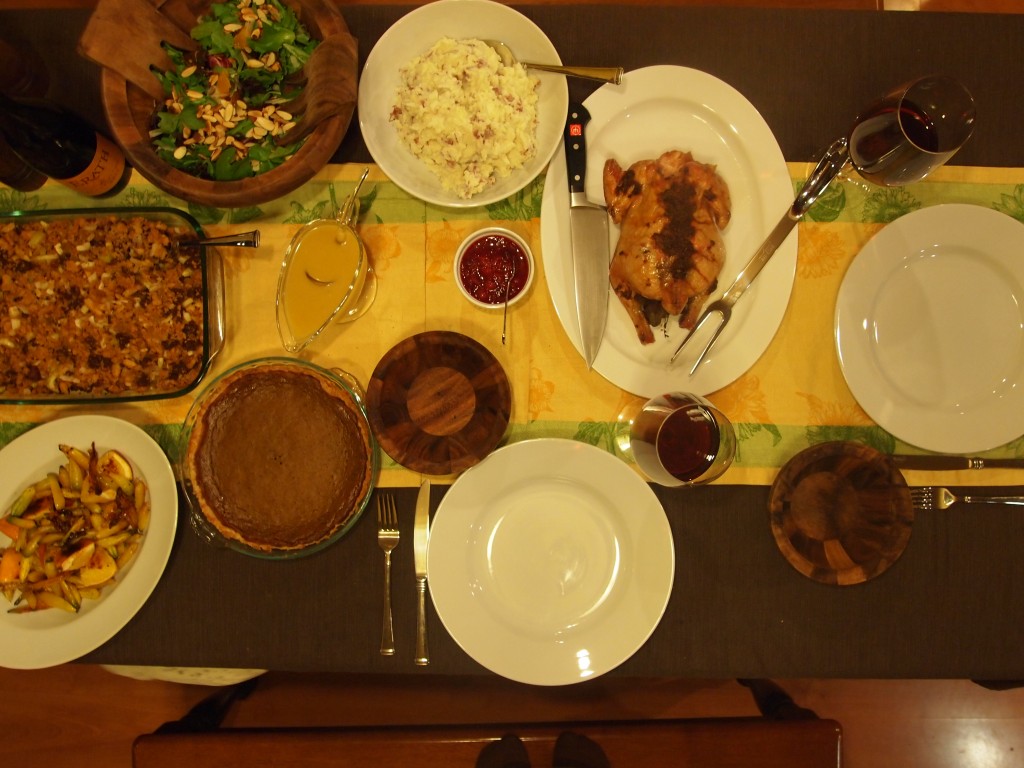 But now that Thanksgiving is over, it's time for Christmas. This weekend I had my first brandy eggnog and taste of White Christmas (thanks Nick and Jocelyn!). Our moms love that movie and seem to have made it a holiday tradition. So after that the night before, what better time to start baking Christmas cookies than on a snowy Sunday afternoon in late November?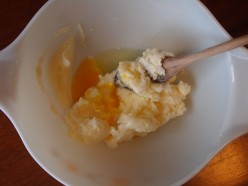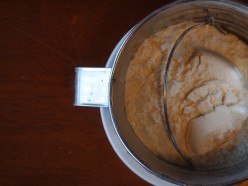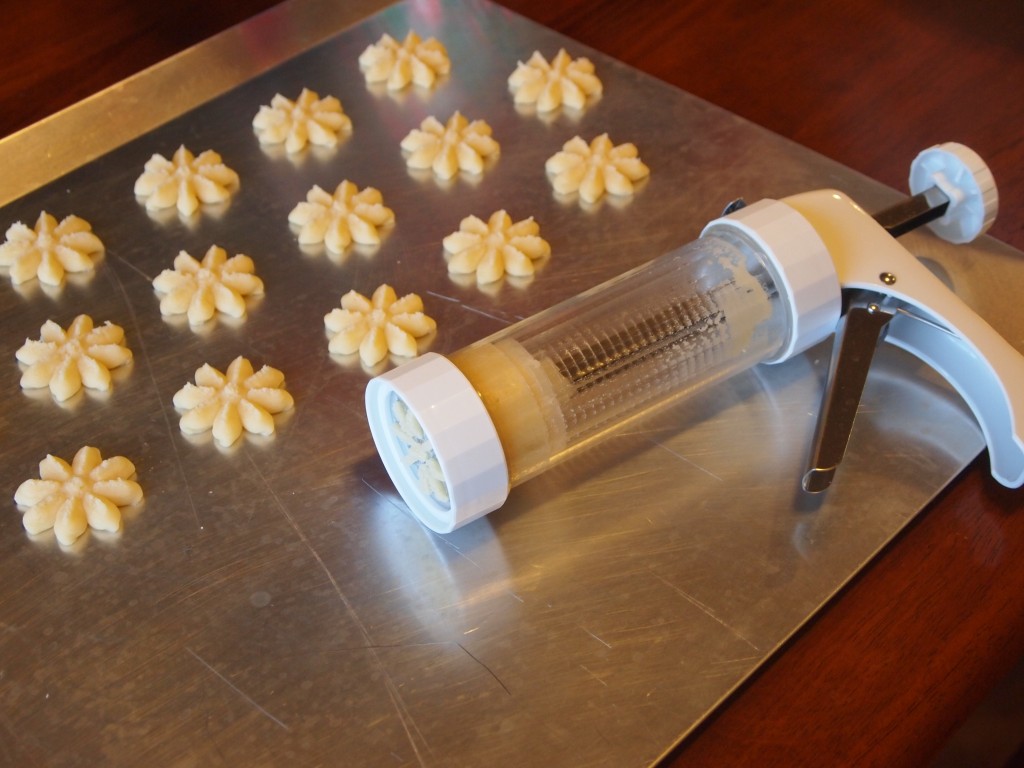 SPRITZ COOKIES
1 cup butter
3/4 cup sugar
1 egg
1/4 tsp. salt
1 tsp. almond extract 2 1/4 cups flour, sifted
Preheat oven to 350 degrees. Cream butter and sugar, add egg and beat well. (If you want to add food coloring to make green, red, whatever color, add it with the butter and sugar — about 10 drops.)  Add flavoring and flour. Mix and press through a cookie press on an ungreased cookie sheet. Bake for 9-10 minutes. If they start to brown you've gone too far.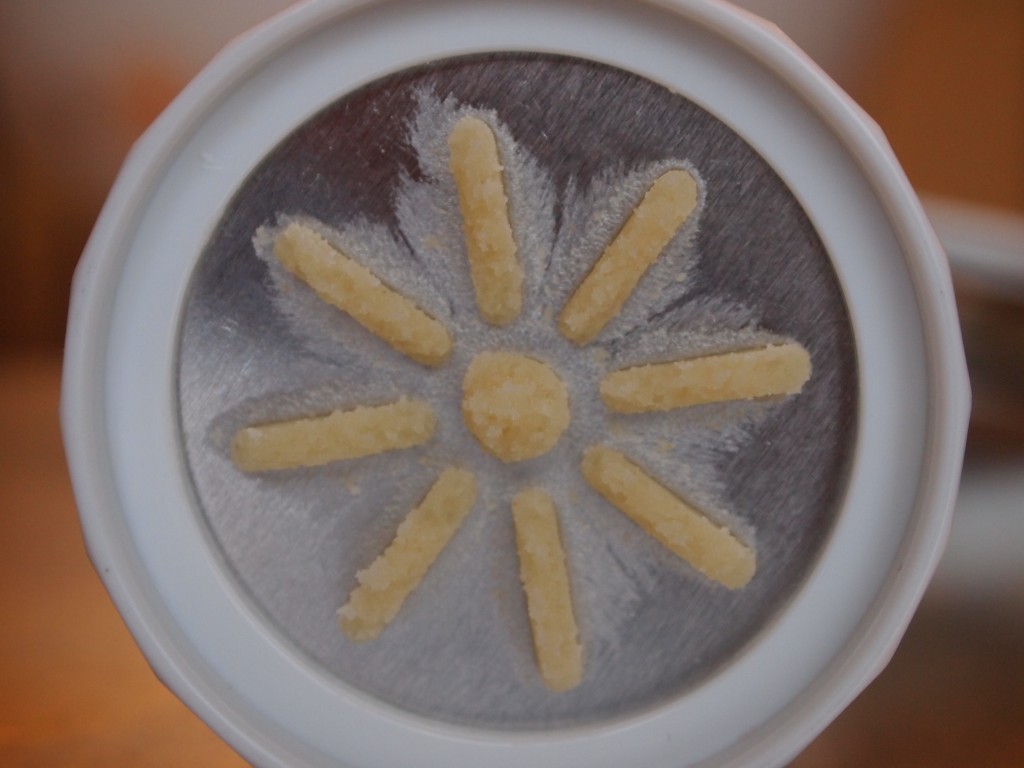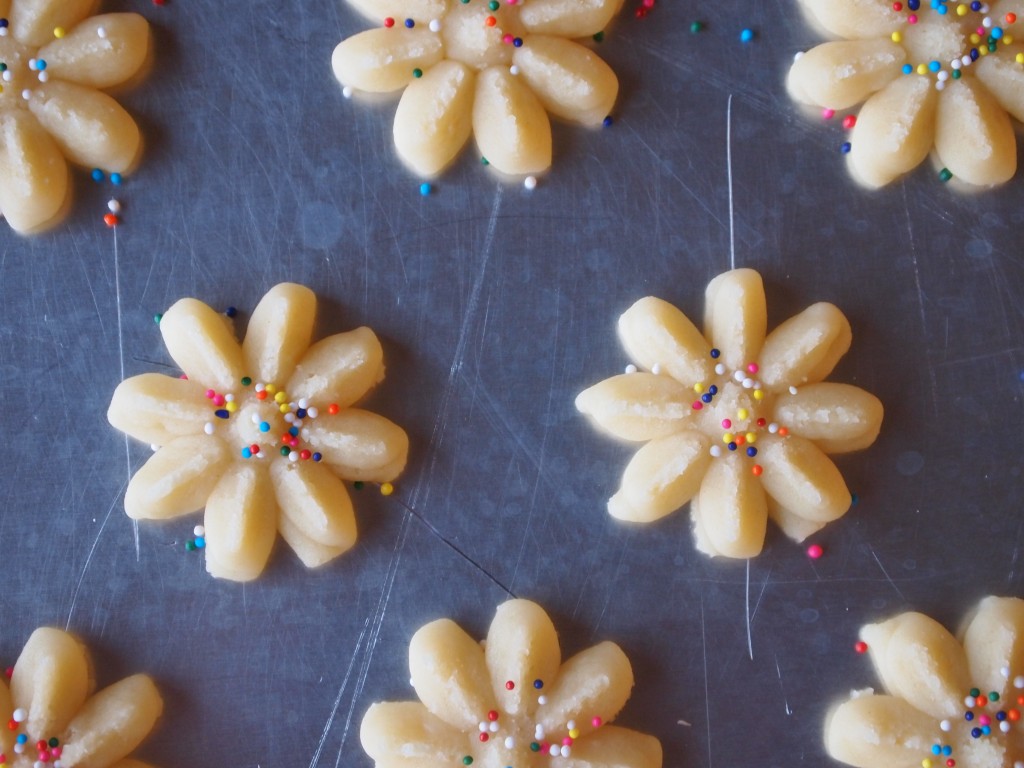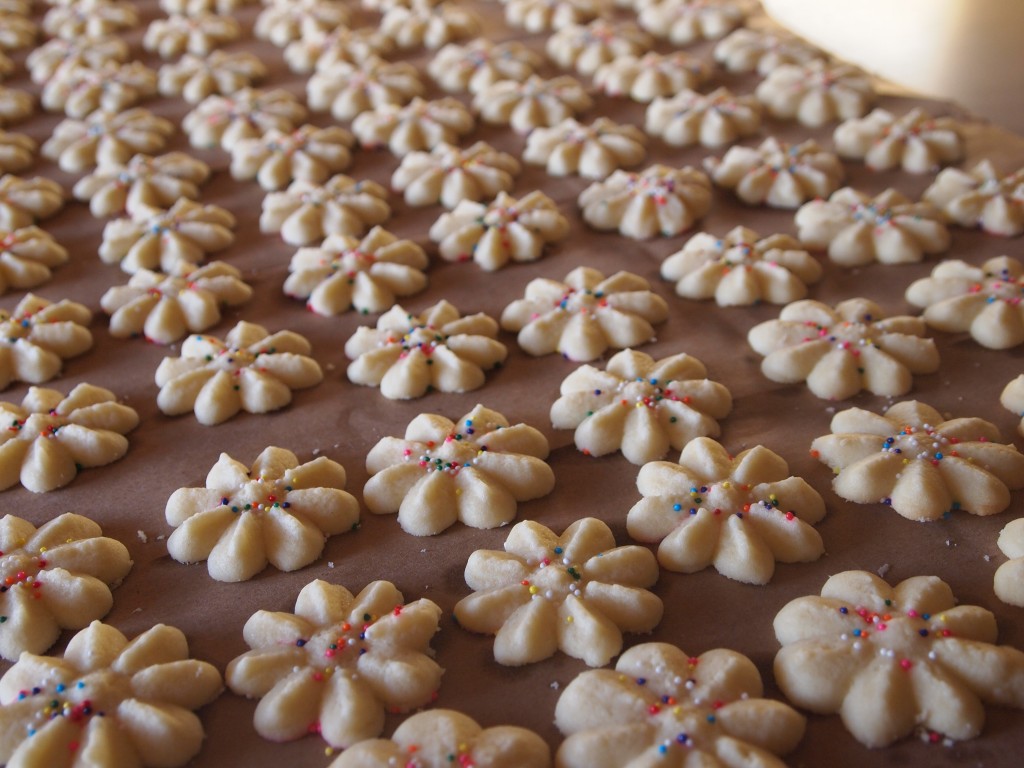 This is an old family recipe for a super-classic German cookie. It takes a little more equipment than your typical baking does (Santa brought me my cookie press two years ago) but it is so worth it for how good these are. You could even make them without the cookie press too — make some drop cookies out of the recipe it you want, or thumbprint cookies with a little jam in the center. Just make them, they're that good.
by Kristen
Categories: dessert | Tags: butter, christmas, cookies, sprinkles | 1 comment