Tuesday, October 16, 2012
thai red curry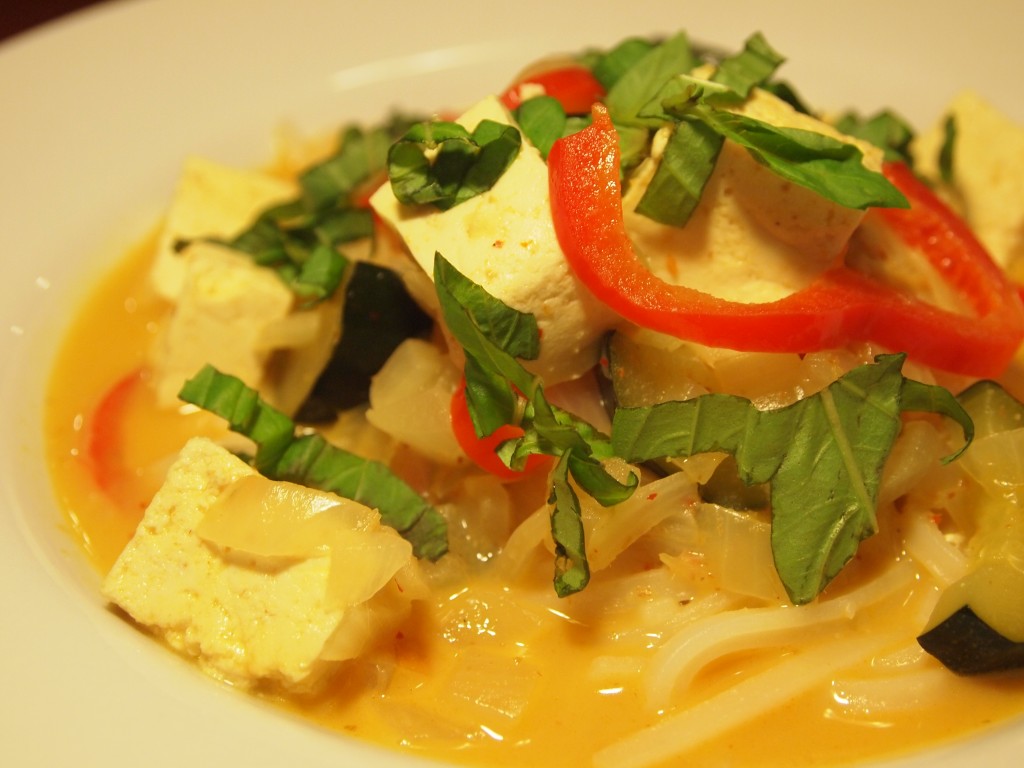 Curry has to be one of my all-time favorite meals to make. It's so simple, always delicious, and easily adapts to use up what you have in the fridge. You can use rice or rice noodles, chicken, tofu, or strait vegetables (I just got a request for elk curry next), red or green curry paste. While the goods in it are always changing, the main event (curry itself) usually stays close to the same. My go-to has been the base from the recipe in Heidi Swanson's Super Natural Every Day.
*On a side note: I adore this cookbook. Every recipe that I have tried in it has been delicious and the recipes have opened my eyes to some new ingredients. A big thank you to my sister-in-law Kerri for giving it to me!*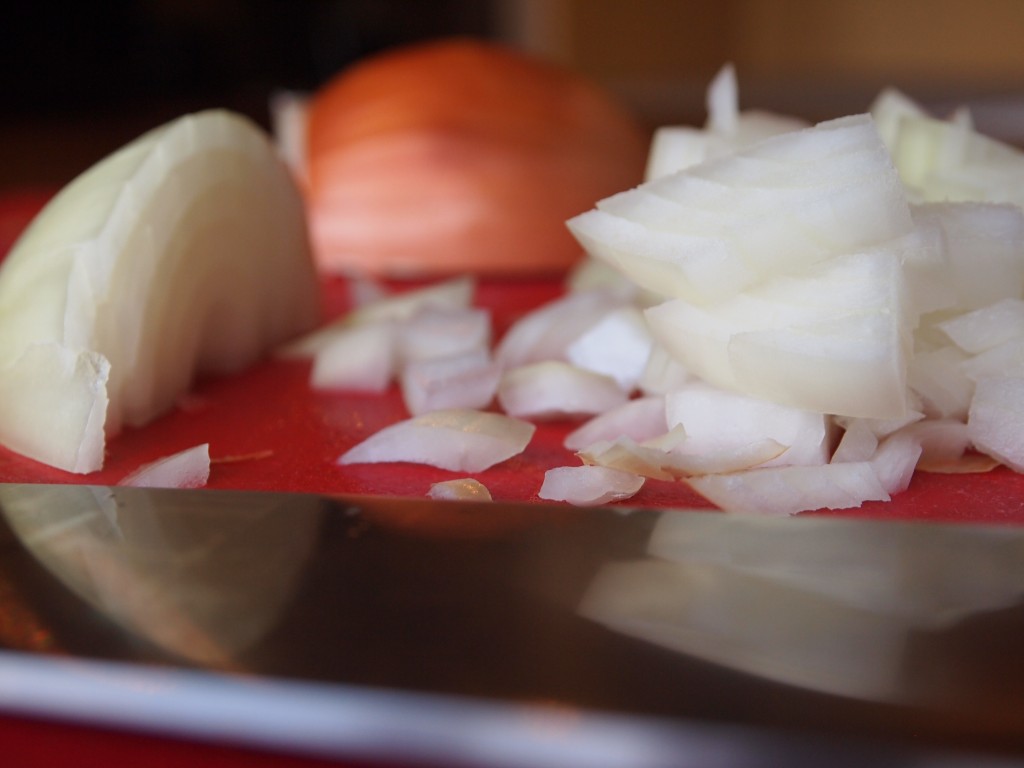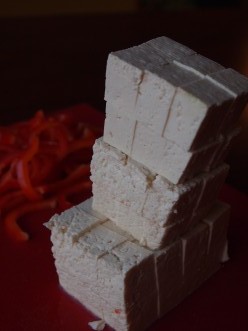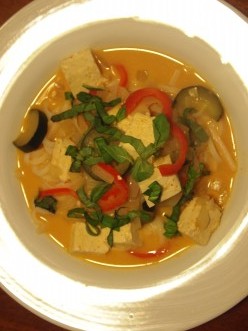 WEEKNIGHT CURRY (Recipe adapted from Heidi Swanson's Super Natural Every Day)
1 1/2 tsp. extra-virgin olive oil
1 onion, chopped
fine-grain sea salt
2 zucchini, cut into 1/2 inch pieces
1 heaping Tbsp. red Thai curry paste
1 can coconut milk
2 Tbsp. fish sauce (Omit for vegetarian)
2 Tbsp. brown sugar
8-14 oz. extra firm tofu (I use the whole container)
1 red bell pepper, thinly sliced
1/2 cup vegetable broth or water
fresh basil or cilantro to garnish
Heat olive oil in large wok over medium heat. Stir in onion and big pinch of salt. Sauté until onion starts to become translucent at edges, a couple minutes. Stir in zucchini and cook one more minute. In a small bowl, mash curry paste with a little coconut milk. Add to wok and stir until onion and zucchini are coated. Stir in remaining coconut milk, fish sauce and brown sugar. Bring to simmer, then add tofu and red pepper (I thought this could have used a little more vegetable so feel free to add that here too!) Cover and cook a few minutes until tofu and veggies are heated through. Taste and add more salt if needed. Ladle over hot rice or rice noodles and top with fresh basil and/or cilantro to serve.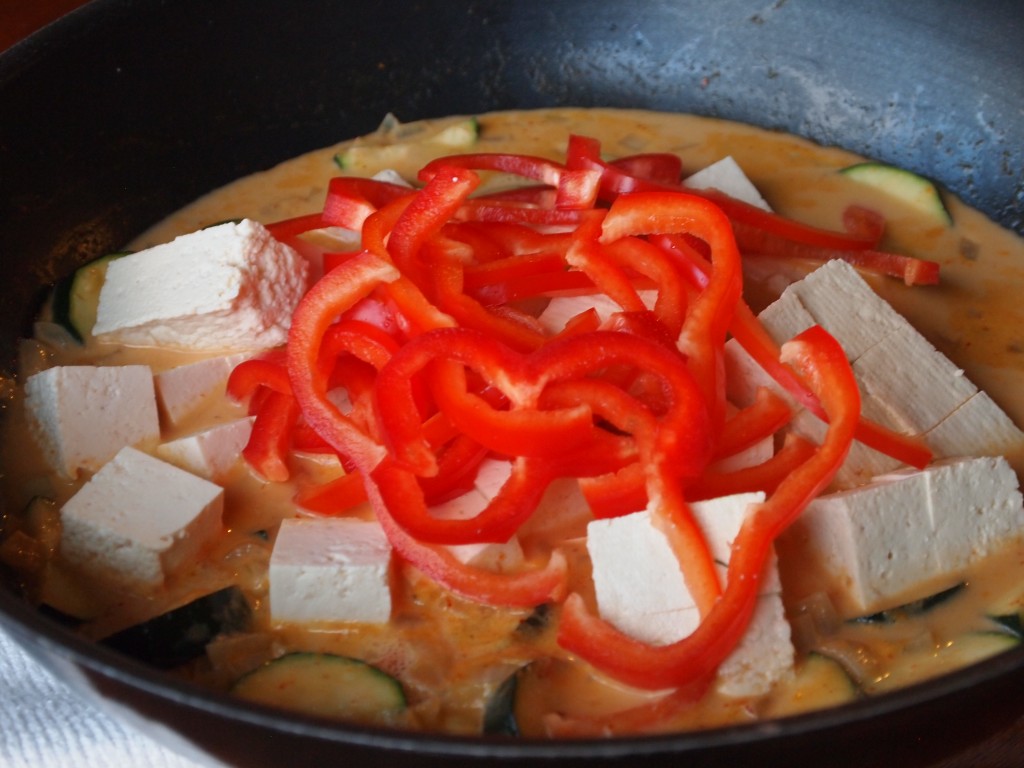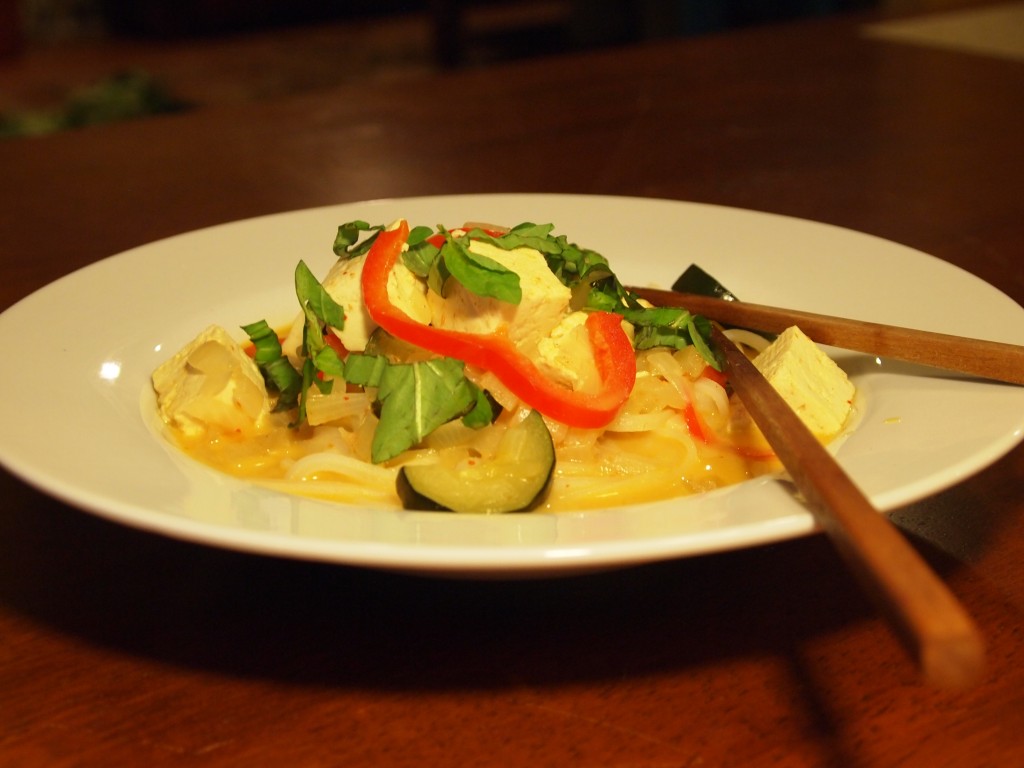 You can get curry paste at just about any grocery store, but I highly recommend making a trip to an Asain food market for your curry paste. It has so much more flavor and heat. A little goes a long way compared to the grocery store versions I've tried. Happy curry-ing!