Tuesday, January 27, 2015
a simple salad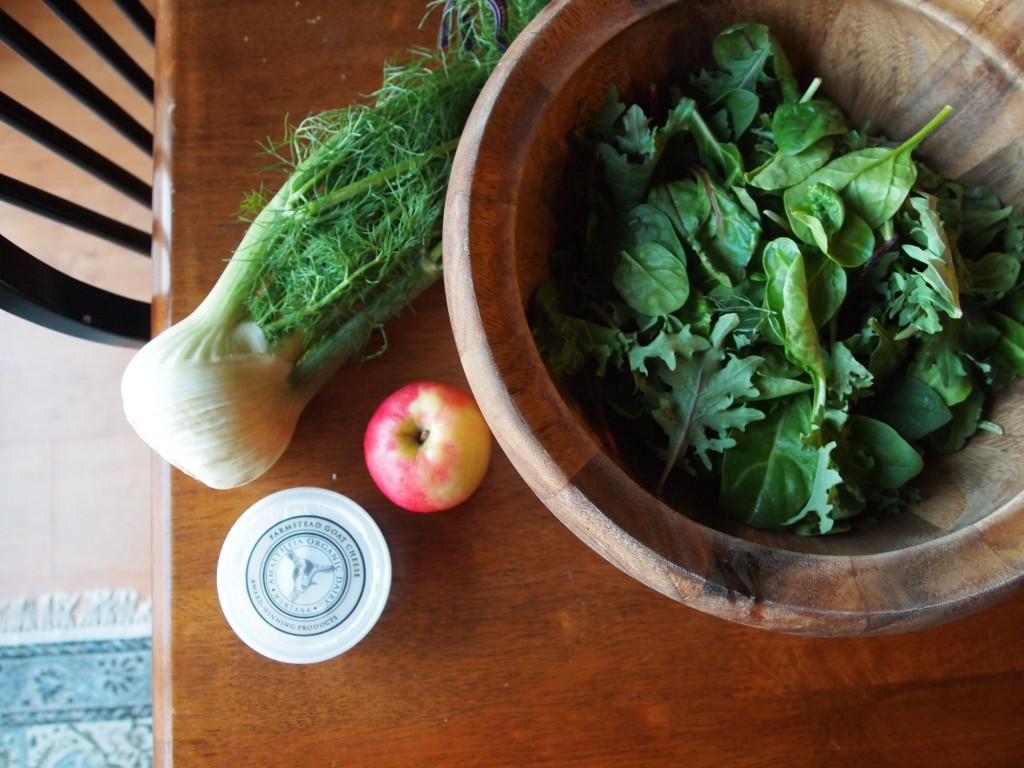 I'm only just now coming to the conclusion that maybe there is something behind this idea of "less is more." In a way, it goes against what we've been molded to believe: try to make more money, have more influence over people, book our time with more plans, spend more of this time with the people we love. All of these can be good things, but when does adding more become too much, or something that we no longer enjoy? When does more go from being a positive thing to a cause of stress? These are questions I've been asking myself lately, so it seems fitting to apply them to the salad I'm making to bring to dinner. Salad as life, life as salad.
For quite some time, every salad I made would be a combination of every vegetable I had in the fridge (and the fruit bowl). I thought more was better. The "goods" outweighed and overpowered the greens, instead of adding a little sumpin' sumpin'. "Think of all those vitamins and how good for you those vegetables would be!" I would think. But these salads—while tasting fine—never quite reached the status of tasting great. It was too much. There was too much going on. In a simple salad, you can actually taste all of the ingredients. It becomes more about blending flavors than cleaning out the fridge. A simple salad is clean and tastes great. And there are still plenty of vitamins. This salad is packed with Vitamins A and C, potassium, iron, and fiber.
A SIMPLE SALAD
5 oz. assorted greens ( I used a combination of kale, swiss chard, spinach, and arugula)
1 small apple, thinly sliced
1/2 bulb fennel, thinly sliced, crosswise
about 3 Tbsp. fennel fronds
2 oz chevre (or goat cheese), dolloped
finish with balsamic vinaigrette (I've been buying my dressings again, but if you like homemade, this is a great recipe)
Start with greens in a large bowl. Top with fennel, apples, fronds, and chevre. Drizzle with balsamic to serve.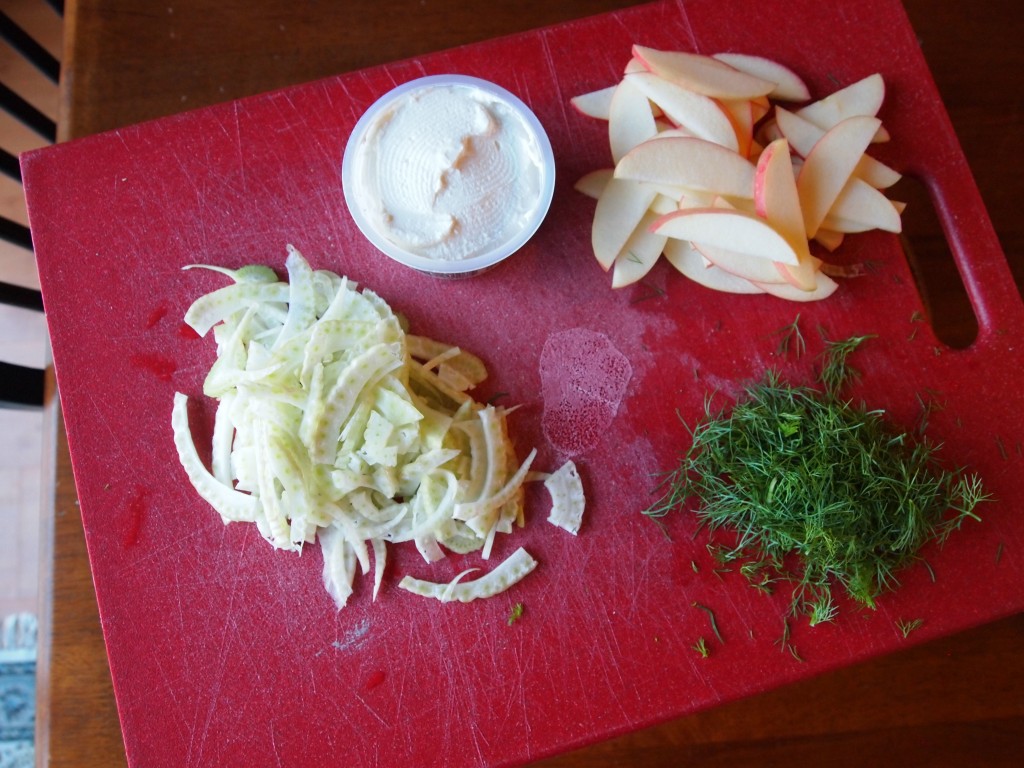 I have been loving versions of this salad recently. You can substitute oranges for apples, or mushrooms or radish for fennel. I love the combination of rich, sweet, bitter, earthy, and acidic. It works well with many different foods and in a variety of settings. I've been eating a version of this for breakfast. How do you all feel about breakfast salads? Does anyone else love a good salad as much as I do? Is anyone else currently making the "logical" comparison between their life and a salad? Bueller? Bueller?
As always, thank you for reading. Please leave any comments below. Happy Tuesday, everyone!