Wednesday, November 21, 2012
cauliflower and chickpea stew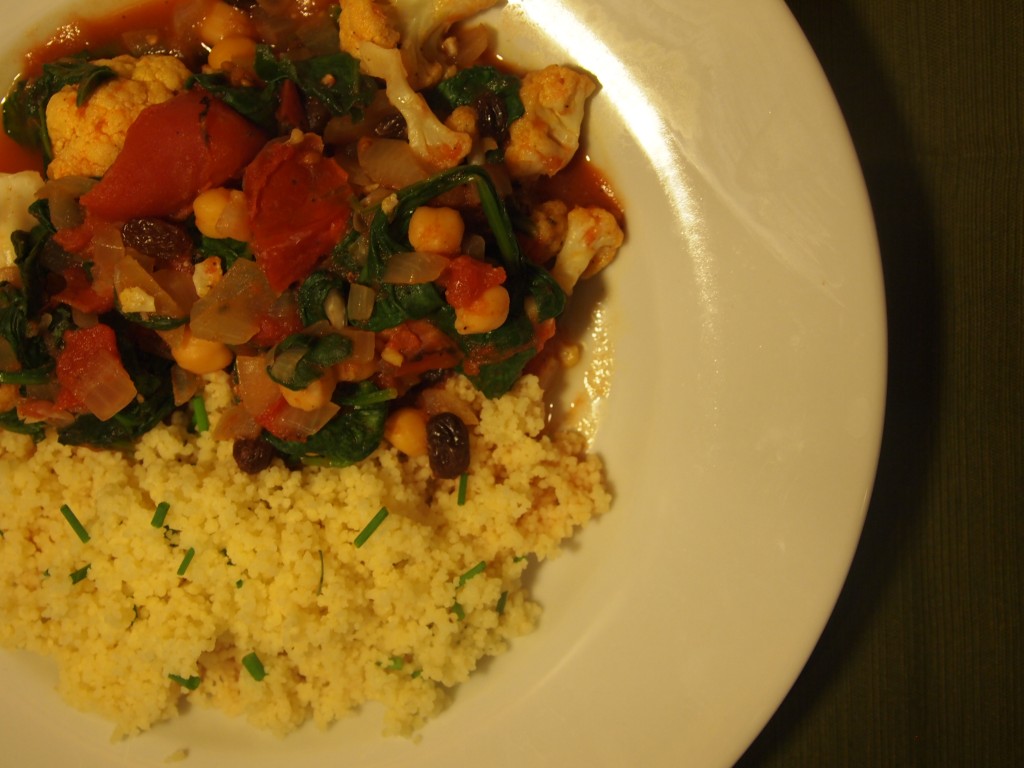 Here we are, the day before our national holiday that is devoted completely to the celebration of food. Everyone is excited for turkey and stuffing, but what do we eat in the days prior to? My idea of the perfect meal last night, was something light and full of veggies. A rich traditional meal will be even more of a treat after something lighter in days past. So in addition to making a pumpkin pie for tomorrow (yum!), I decided to try out this recipe from a newly acquired copy of Real Simple.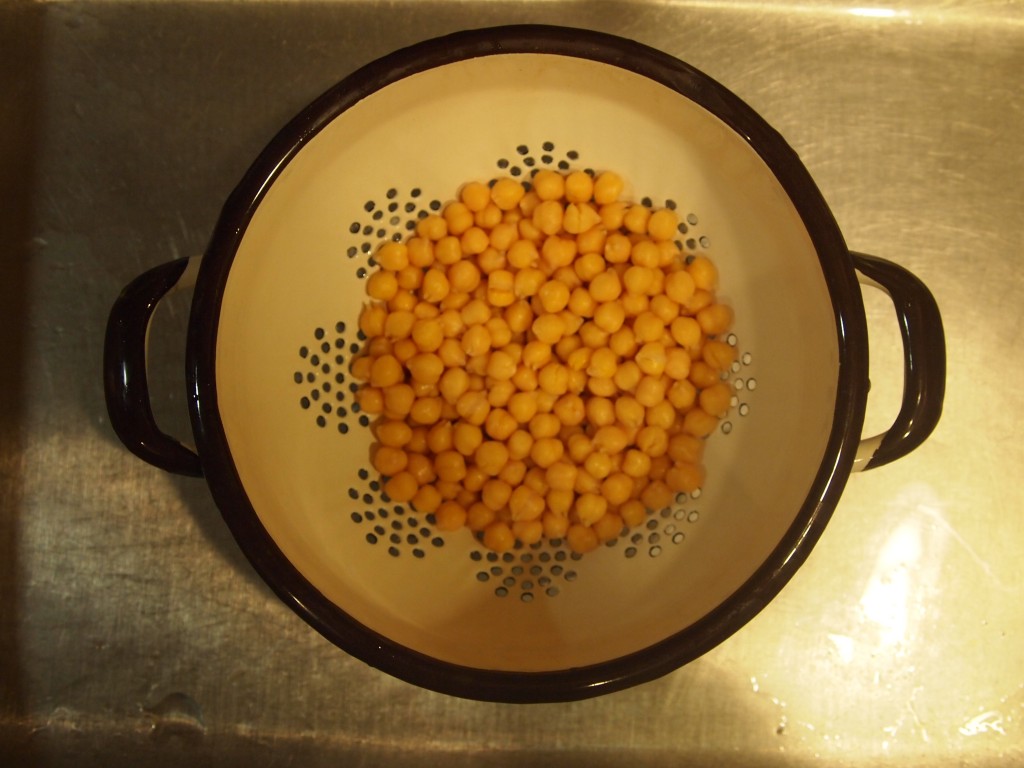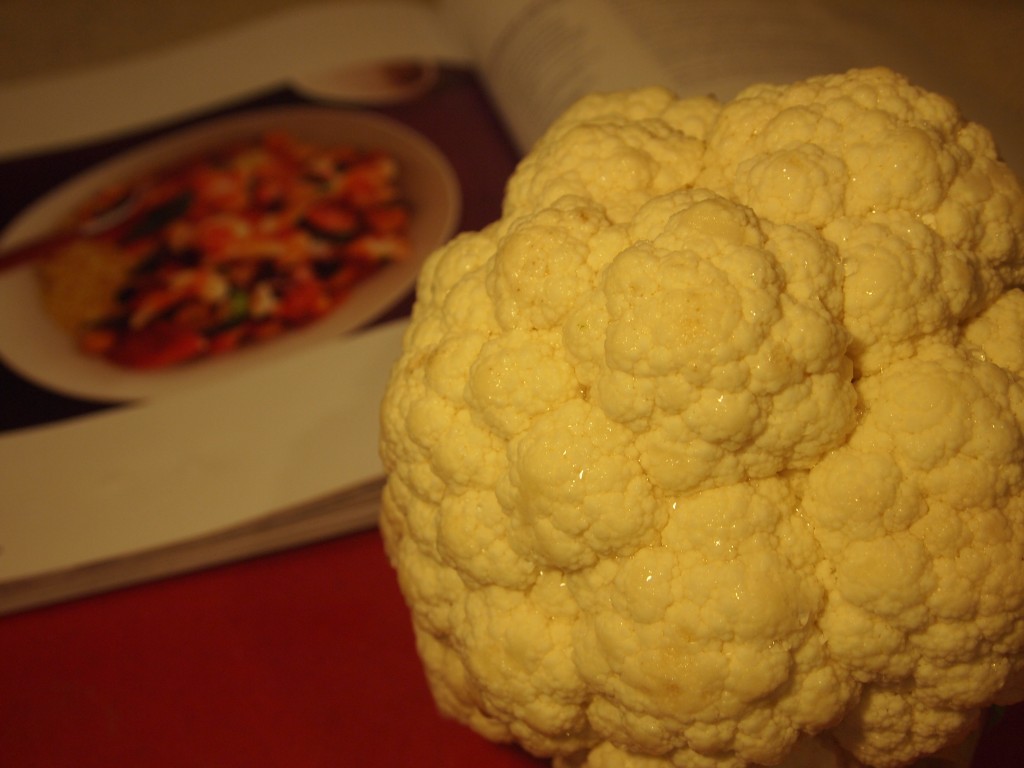 CAULIFLOWER AND CHICKPEA STEW WITH COUSCOUS (From Real Simple: Easy, Delicious Home Cooking)
2 Tbsp. olive oil
1 medium onion, chopped
1 1/2 tsp. ground cumin
1/2 tsp. ground ginger
1/2 tsp. kosher salt
1/4 tsp. ground pepper
1 28 oz. can whole peeled tomatoes
1 15 oz. can chickpeas, drained and rinsed
1 head cauliflower, cored and cut into small florets
1/2 cup raisins
1 5 oz. package baby spinach
1 cup couscous
Heat oil in large saucepan. Add onions, stirring occasionally, until they begin to soften, 4-5 minutes. Add cumin, ginger, salt, and pepper. Cook, stirring, until fragrant, 1 minute more. Add tomatoes and their juices (crush tomatoes with your hands as you add them), chickpeas, cauliflower, raisins, and 1/2 cup water to saucepan and bring to a boil.  Reduce heat and simmer vegetables, stirring occasionally, until they are tender and the liquid has thickened slightly, 15-20 minutes. Fold in spinach and cook until just wilted, 1-2 minutes more. Meanwhile, place couscous in large bowl. Add 1 cup boiling water, cover and let sit 5 minutes; fluff with a fork. Serve with the stew.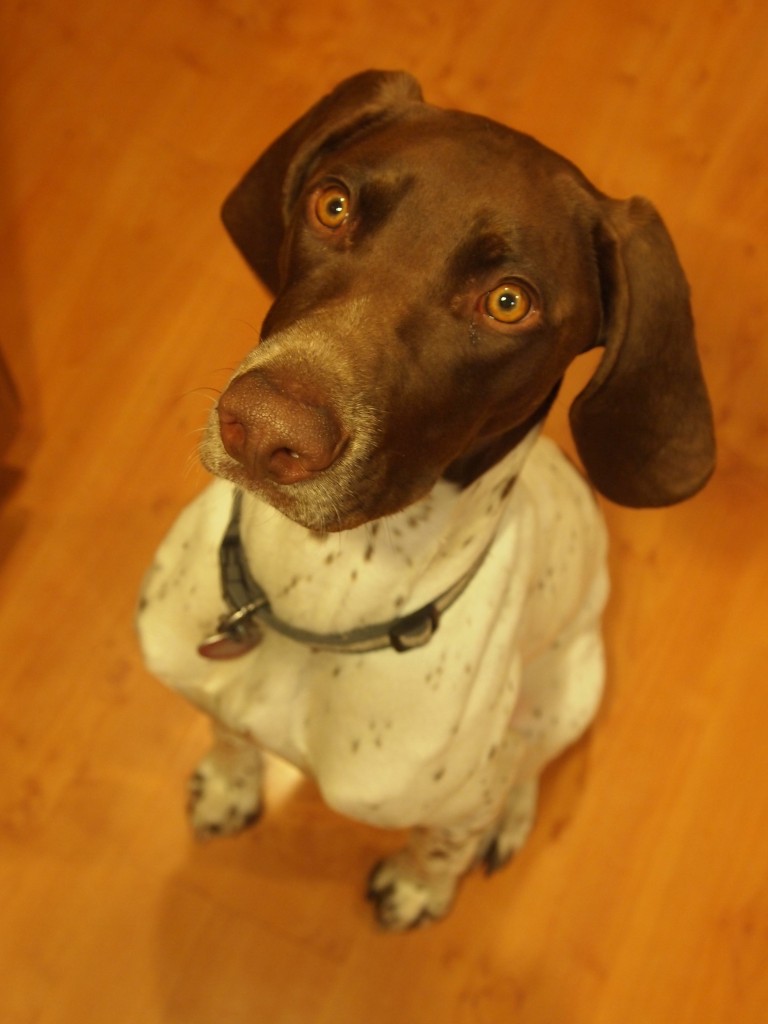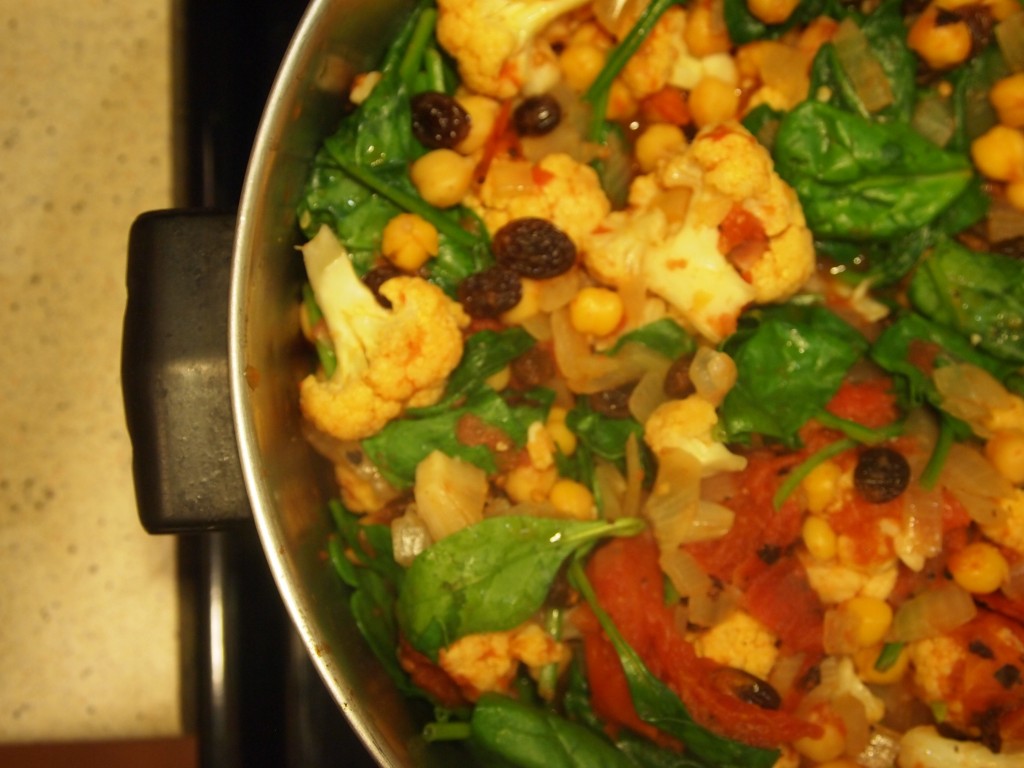 I thought this dish was pretty good, but it was lacking something. There wasn't quite enough flavor. Maybe it was the cumin that didn't do it for me. Or maybe I just needed more of it. Maybe a little lime juice? If anyone tries this, let me know what you think it needs. I'm open to ideas. Andy said it perfectly, it tastes healthy, which I guess is what I was going for, so mission: accomplished. Just as a side note, I added a bit of snipped chives to the couscous, mostly for a little color. I like things that are green. I also added this picture of Izzy because, ever the crumb bum, she comes running when she hears chopping in the kitchen and won't leave my side until I am through cooking. And, apparently, I am mildly obsessed with my dog…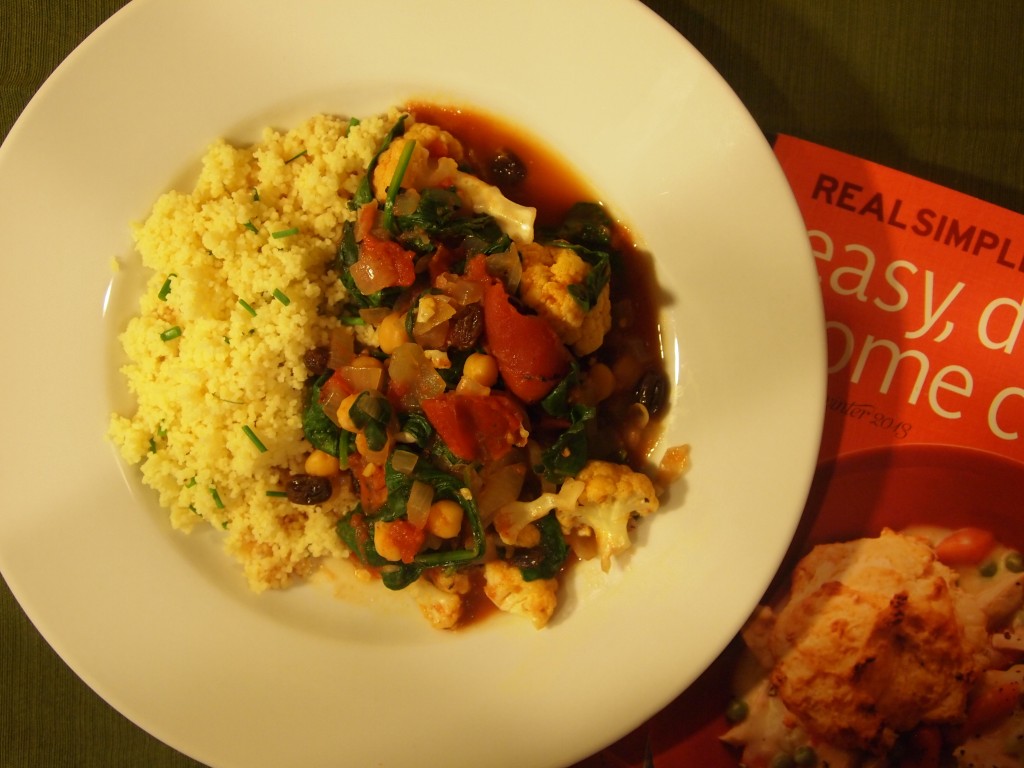 A happy Thanksgiving to you and yours. May you spend time with people you love and eat too much good food.